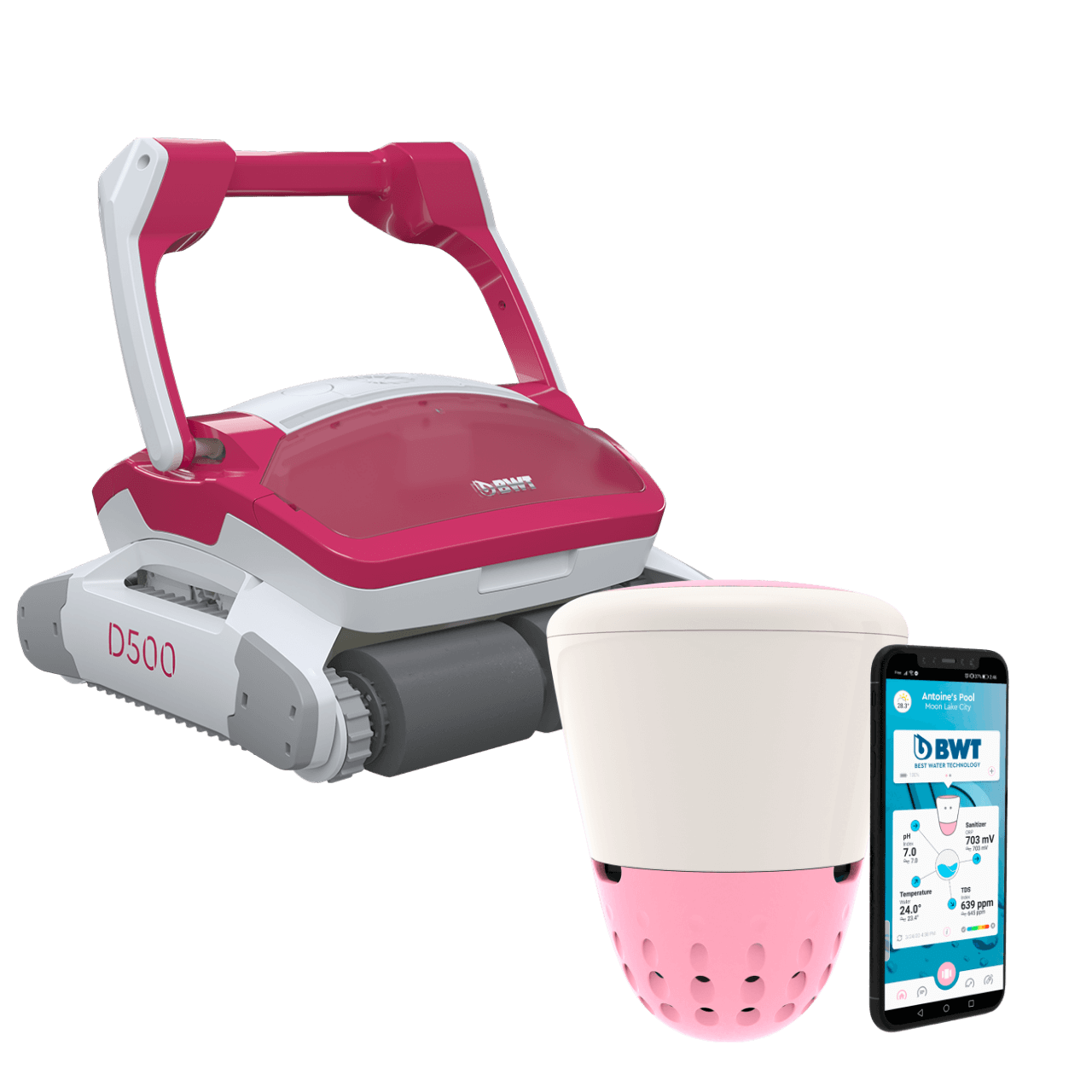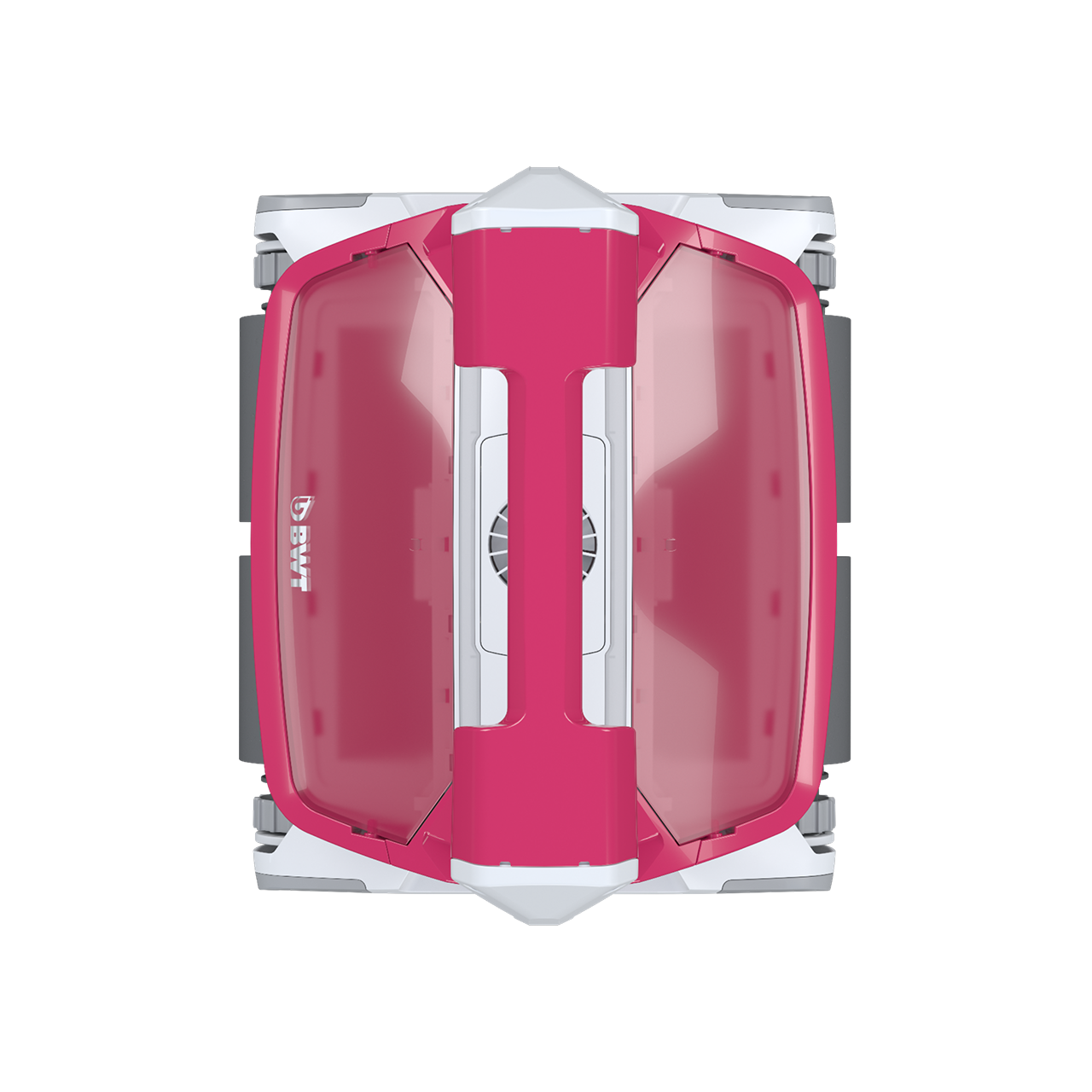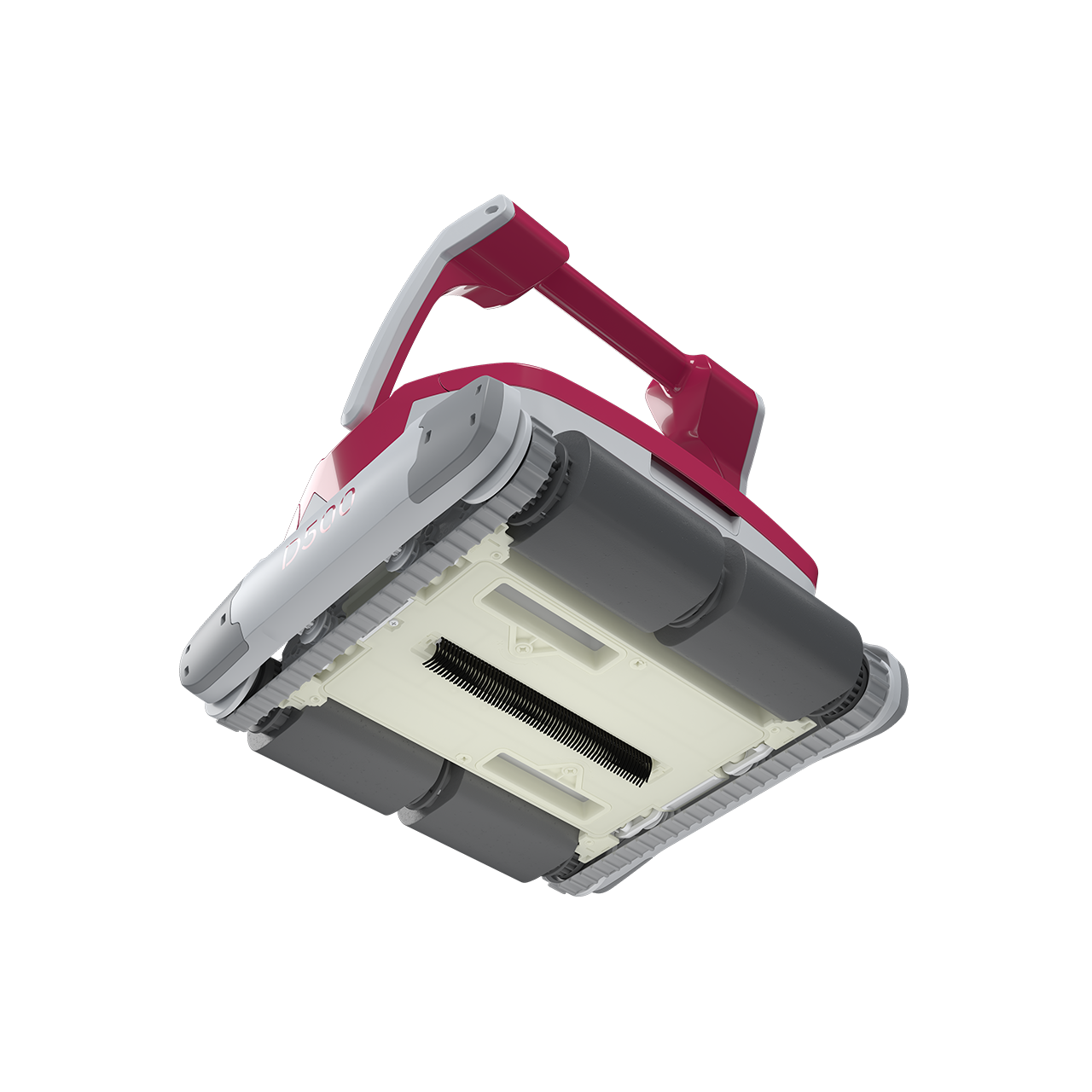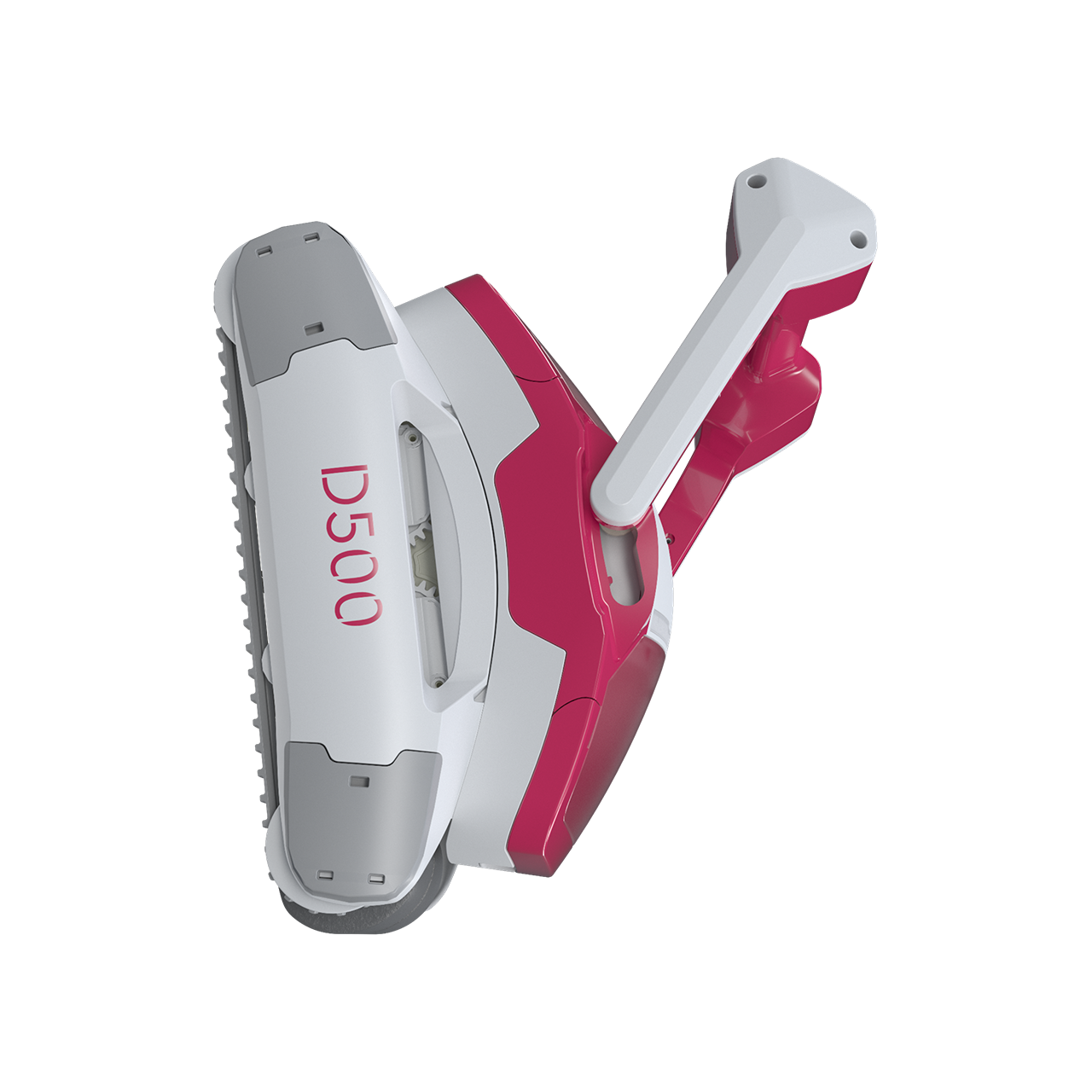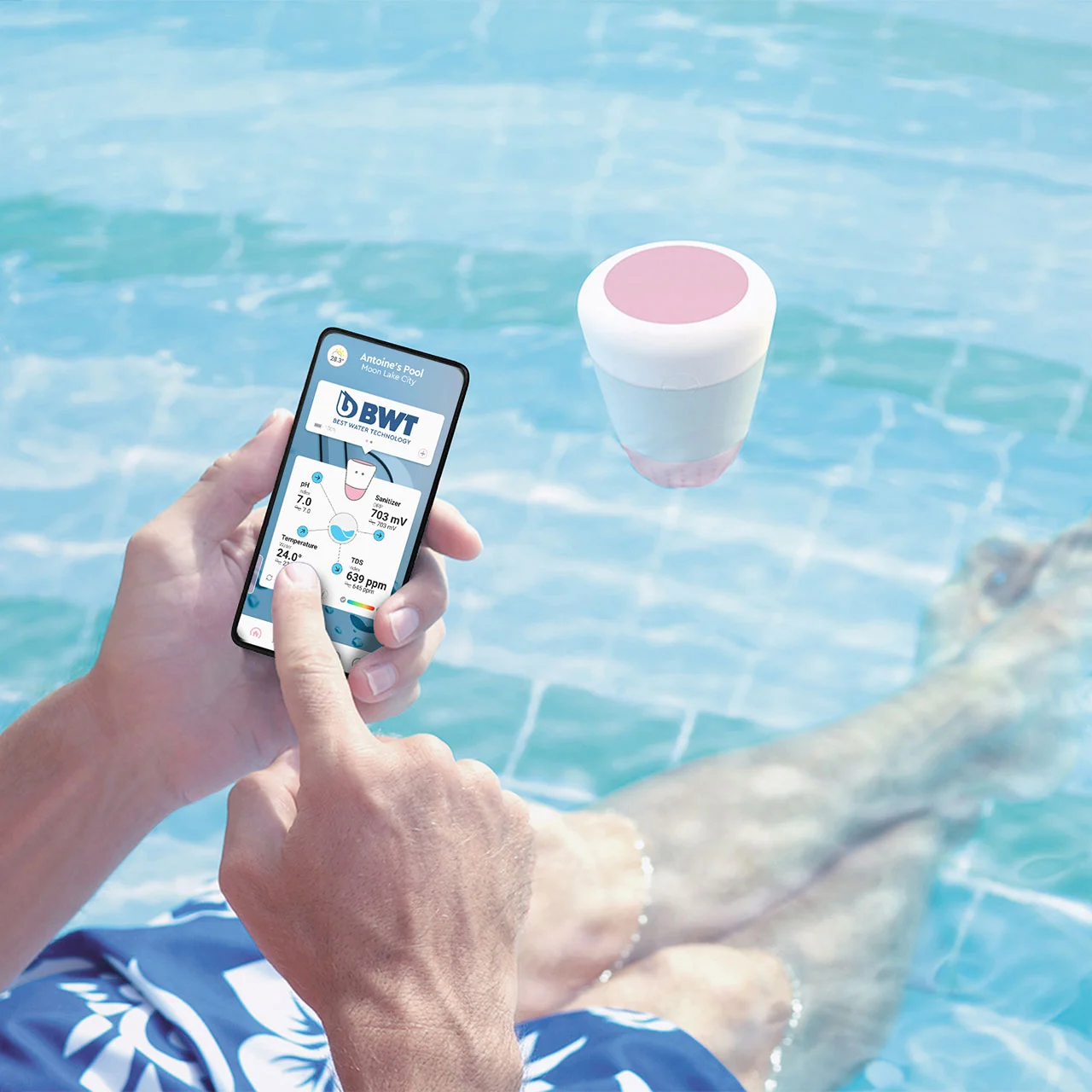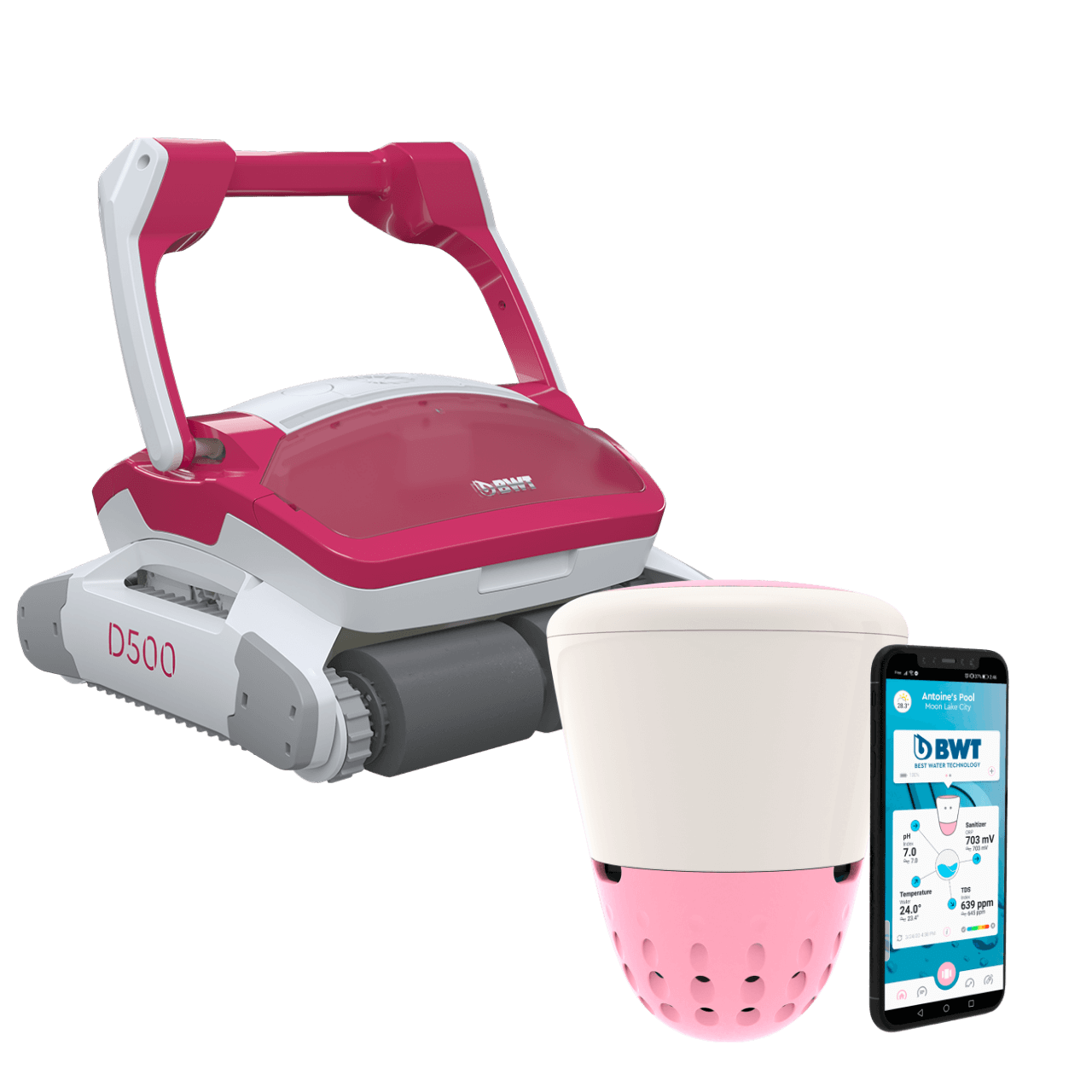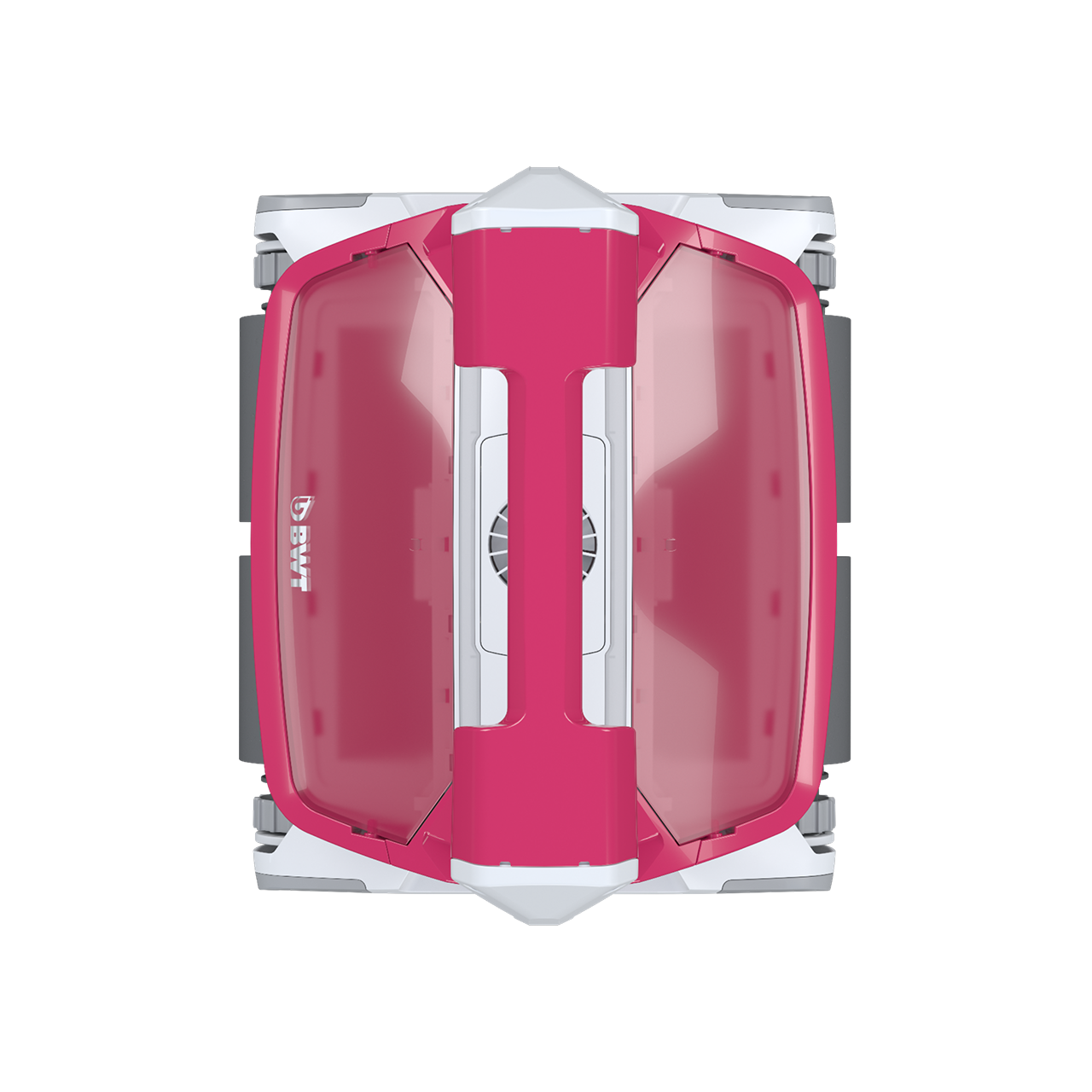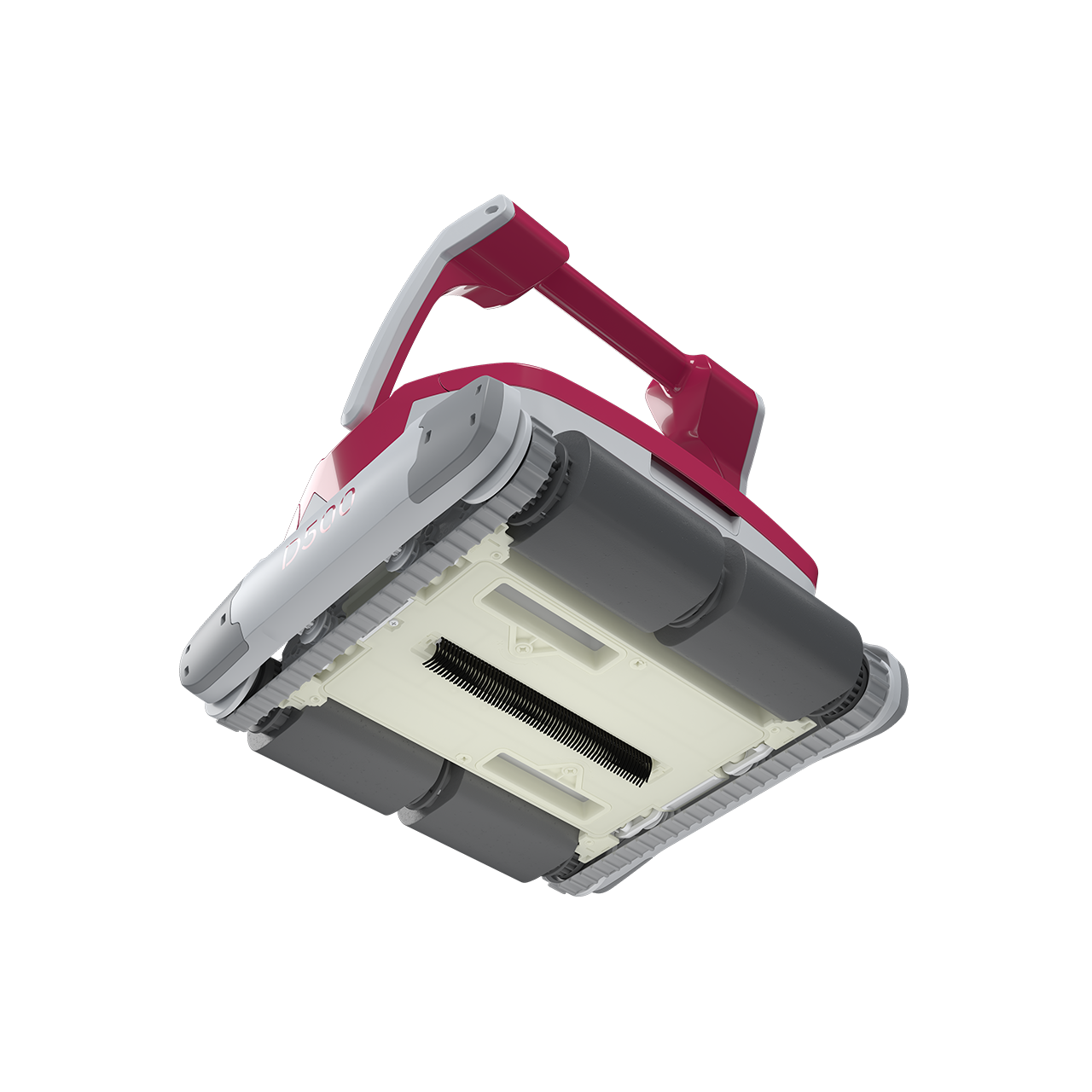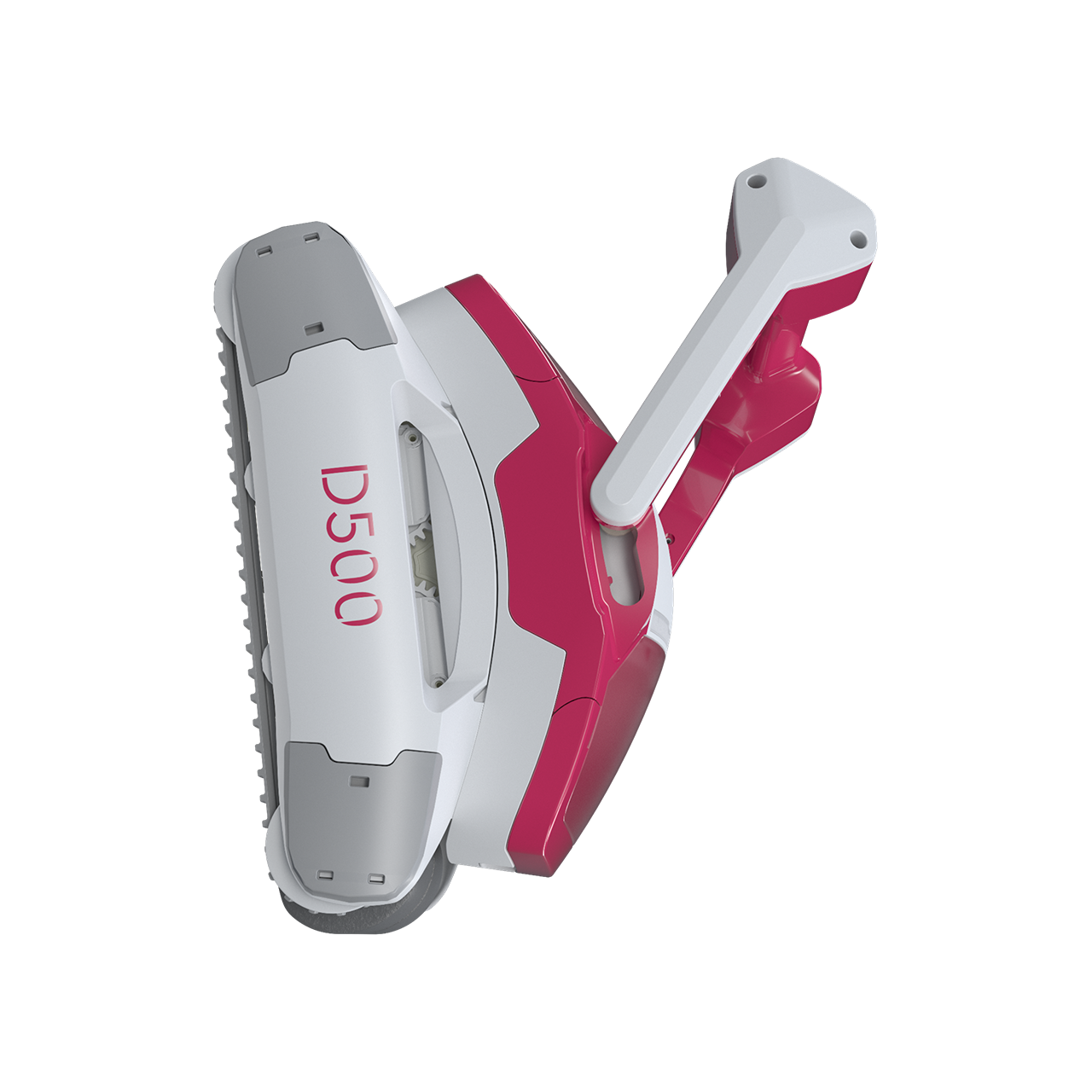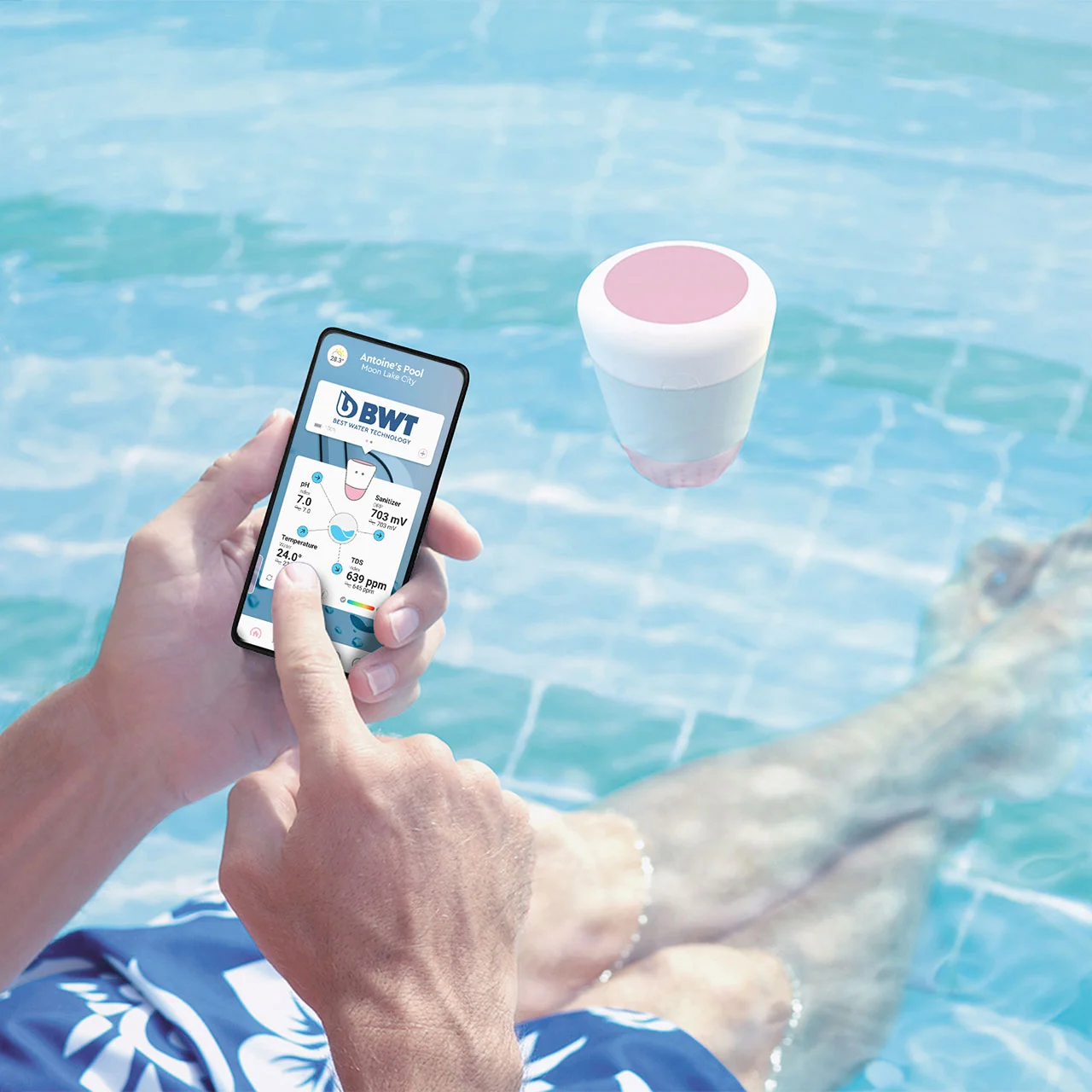 Pool robot D500 LED incl Pearl Water Manager Salt
The perfect combination of pool cleaning and pool water consultant
Available, delivery time: 1-4 days
The shipping costs are € 10,- for international shipping.
Orders over € 200, - have free delivery, unless otherwise stated in the checkout. Delivery will be made within 3 - 4 business days after sending the order confirmation.
We want you to be completely satisfied with the purchase of your BWT product. If you are not, we will refund the full purchase price.
To do this, please let us know the reason for your dissatisfaction via the contact form and provide us with your contact details. For further processing, we will then contact you personally as soon as possible.
Pay conveniently with credit card, online banking, PayPal, Klarna, Apple Pay or other available payment methods.
The perfect combination of pool cleaning and pool water consultant
Pool robot for pools up to 10 metres long including smart pool buoy for pool water quality analysis in real time
Pool robot D500 - cleans the bottom, wall and waterline and is suitable for all stainless steel, concrete, PVC foil, ceramic, tile pools of all shapes
BWT Pearl Water Manager - gives you exact dosing recommendations for your pool chemistry taking into account water temperature and weather situation
Premium trolley included
.
Poolroboter D500
Hervorragende Saugleistung durch einstellbare Düsen
Dank der verstellbaren Düsen haben die BWT Poolroboter eine bessere Saugleistung. Je näher die Düsen an der zu reinigenden Oberfläche sind, desto besser ist die Leistung. Die Saugleistung wird somit an die Art der aufzunehmenden Verschmutzung angepasst.
Intelligente Navigation
BWT Poolroboter sind mit dem innovativen Steuerungssystem Smart Navigation ausgestattet. Das integrierte Gyroskop berechnet die optimale, dem Becken angepasste Route für eine schnelle und effiziente Reinigung. So erhalten Sie die beste Reinigungsleistung für Ihren Pool.
4D-Filter
Der 4D-Filter besteht aus elastischen 3D-Mikrofaserschleifen, die in Verbindung mit der Vibrationsbewegung den Wasserdurchsatz maximieren. Die Vibration verbessert die Saugleistung und verhindert das Verstopfen der Filter. Der 4D-Filter fängt selbst kleinste Verunreinigungen auf. Von Blättern bis zu Sandkörnern, damit nichts entweicht.
Breezer & Ultimate Power Technologie
BWT Poolroboter sind mit der Breezer-Technologie ausgestattet, einem Antriebssystem, das mehr Effizienz und Widerstandsfähigkeit bietet. Seine zwei Motoren und die leistungsstarke Pumpe machen ihn zu einem äußerst zuverlässigen Roboter. Dieses System bildet die Ultimate Power, die ideale Lösung für schnelle und optimale Bewegung, unvergleichliche Reinigung und einzigartige Robustheit.
Plug & Play und einfache Reinigung
Mit nur einem Knopfdruck startet der BWT Poolroboter sein Programm - nach erledigter Reinigung schaltet er automatisch ab. Die Filter können einfach mit dem Bügel von oben entnommen und gereinigt werden.
Erhellen Sie Ihr Leben!
Um die Reinigung zu einem echten Vergnügen zu machen, beleuchtet dieser neue Roboter Ihren Pool mit einem herrlichen pulsierenden rosa Schein, im Rhythmus der Absaugung; Effekt garantiert! Diese subtilen Lichtspiele vergrößern Ihren Pool und erfreuen die Freunde, die zu Ihren schönen Sommerempfängen eingeladen sind.
Poolboje
BWT Pearl Water Manager
Der BWT Pearl Water Manager wacht 24 Stunden am Tag über die Qualität Ihres Wassers und die Sicherheit Ihrer Badegäste. Diese smarte Poolboje misst im klassischen Chlor-Pool als auch Salzwasserpool permanent und in Echtzeit pH-Wert, Temperatur, Leitfähigkeit und Redoxpotential.
Einfache Poolwasserberatung
Wenn eine Behandlung erforderlich ist, werden Sie sofort von dem Pearl Water Manager benachrichtigt. Die kontinuierliche Überwachung identifiziert Wasserungleichgewichte und reduziert den Einsatz von Chemikalien. Sparsam, angenehmer für die Badenden und respektvoller gegenüber der Natur. Zusätzlich erhalten Sie über die App eine Wettervorhersage für bis zu 7 Tage und Empfehlungen für den Einsatz Ihrer Poolchemie anhand der Messwerte.
Kompatibilität
Mit der App können Sie sich einen schnellen Überblick über Ihre Wasserqualität verschaffen. Sie ist für Android und iOS in 10 Sprachen verfügbar und mit allen gängigen Smartphones kompatibel.
Lieferumfang*: BWT Poolroboter D500, Premium Trolley, BWT Pearl Water Manager Chlor/Brom
*Smartphone nicht im Lieferumfang inkludiert
Product features
Product number:
SET100034
Battery:

2000 mAH lithium ion battery 3.7 V (replaceable)

Bluetooth:

4.X

Brush type:

4 PVA foam brushes + vibrating brush

Cable length:

18 m, Swivel

Charger input frequency:

50 to 60 Hz

Charger input voltage:

100 to 240 V AC

Charger output voltage:

5V DC

Compatibility:

iOS & Android App (free download)

Dimensions in mm (w x h x d):

15 x 11 x 6 cm

, 40.3 x 43.1 x 30.4 cm

Drive technology:

Dual drive, Breezer technology

Duration of the cleaning:

2 h or 1.5 h Eco Mode

Filter type:

4D, Ultrafine Microfibre

LED lighting:

LED lighting pink

Maximum pool length in m:

10

Measurement of:

pH value, conductivity, redox potential and temperature

Navigation system:

Smart Navigation + Gyroscope

Operating temperature:

5 to 45 °C

Pool type:

Salt pool

Storage temperature:

5 to 45 °C

Transport Caddy:

Premium Trolley

Type of cleaning:

Floor, wall, waterline

USB:

2.0

WIFI:

802.11 b/g/n

Weight:

0,7 kg

, 10 kg
If your pool robot only cleans the bottom, please carry out the following steps:
Check the filters and clean them if necessary.
Check the wall of your pool for deposits/algae and remove them manually if necessary. Also carry out a shock chlorination. As soon as your water values are optimised, your pool robot will work again as usual.
Make sure that the handle of your robot is in the optimal position (model-dependent).
Yes, the BWT pool robot can be operated up to a salt content of 4000 ppm.
Note: The robot should be rinsed thoroughly with fresh water after each operation.
This may have the following background:

The filter basket of your pool robot seems to be full, therefore the pool robot moves slowly.

The top cover is not properly engaged or attached. This causes the robot to receive counterflow from the inside.

The attachable dirt trap brush reduces the speed.
With the free BWT@home app, you can control your BWT pool robot manually and change all parameters, such as the cleaning time or the type of cleaning. Another practical feature is the delayed start-up of the robot - this allows any dirt that is stirred up to settle before the robot starts cleaning.
The BWT pool robot is suitable for a water depth of up to 4 m.
All models that can be sent in for repair can also be found under "Select pool robot" in the form.
The following robots can be sent to us for repair:
BWT B100, BWT B200
BWT D100 to BWT D600
BWT P400 to BWT P600
aquabot FRC50, FRC70, FRC90
aquabot UR200 to aquabot UR400
aquabot WR200 to aquabot WR400
aquabot K100 to aquabot K300
Aquarius
Magnum
Magnum junior
Ultramax
Ultramax junior
Should your pool robot
move in a circle or only travel over a very small area, you should loosen the top cover according to the operating instructions and loosen the position of the front wheel locking pin.
Ideally on a BWT transport trolley/caddy provided for this purpose. The rollers should be stored freely.
No. The BWT pool robot cleans and filters completely independently with its unique 4D filter system.
Yes. BWT pool robots are suitable for all common pool surfaces (PVC, ceramic, stainless steel and polyester).
Basically, it is sufficient to clean and check your BWT pool robot regularly during daily use.
.
Be sure to disconnect the device from the power supply during cleaning
Clean the filters thoroughly after each use.
Check the drive system and the suction motor regularly and, if necessary, free them from impurities/foreign bodies
Unplug the floating cable at the transformer and lay it together starting from the robot. Occasionally, lay the cable out in the sun and leave it for a few hours before reassembling it
.
Costable DHL pick-up service: The packed robot will be collected from your home. You can specify the desired date in the form. You will receive the shipping label and tracking number by e-mail after a successful repair request via the form. Information on delivery and shipping costs can be found here.
Self-delivery at your own expense: After a successful repair request, you will receive a shipping label by e-mail and send your robot to a DHL service partner of your choice. You can find DHL branches near you here.
Return address:
BWT Austria GmbH
Pool Robot Service
Walter-Simmer-Strasse 4
A-5310 Mondsee
The pool robot has a directional fin that is set in a different direction on contact with the wall and thus the pool robot turns away from the wall. In addition, you can use a locking pin on the front wheel of the robot to refine or optimise the routing for your pool size.
The automatic pool robot from BWT cleans your pool completely independently and reliably. It circulates the pool contents with significantly less energy consumption than a filter system.
If your pool robot does not vacuum the dirt properly, please carry out the following steps:
Check the filters and clean them if necessary.
Check the impeller for its completeness, as well as for foreign objects and remove them if necessary.
As a general rule, the following applies to manufacturer's warranty claims for BWT pool robots:
A manufacturer warranty claim must always be accompanied by a copy of the original invoice as proof of warranty.
For unauthorised returns, processing and shipping costs will be invoiced
Mere goods returns from the online shop (without technical or optical defects) are to be processed via the returns form, which you will receive upon delivery, or the withdrawal form
All pool robot models that can be returned can be found directly in the form for selection.
Top-class products, great service
Professional services for you in our online shop