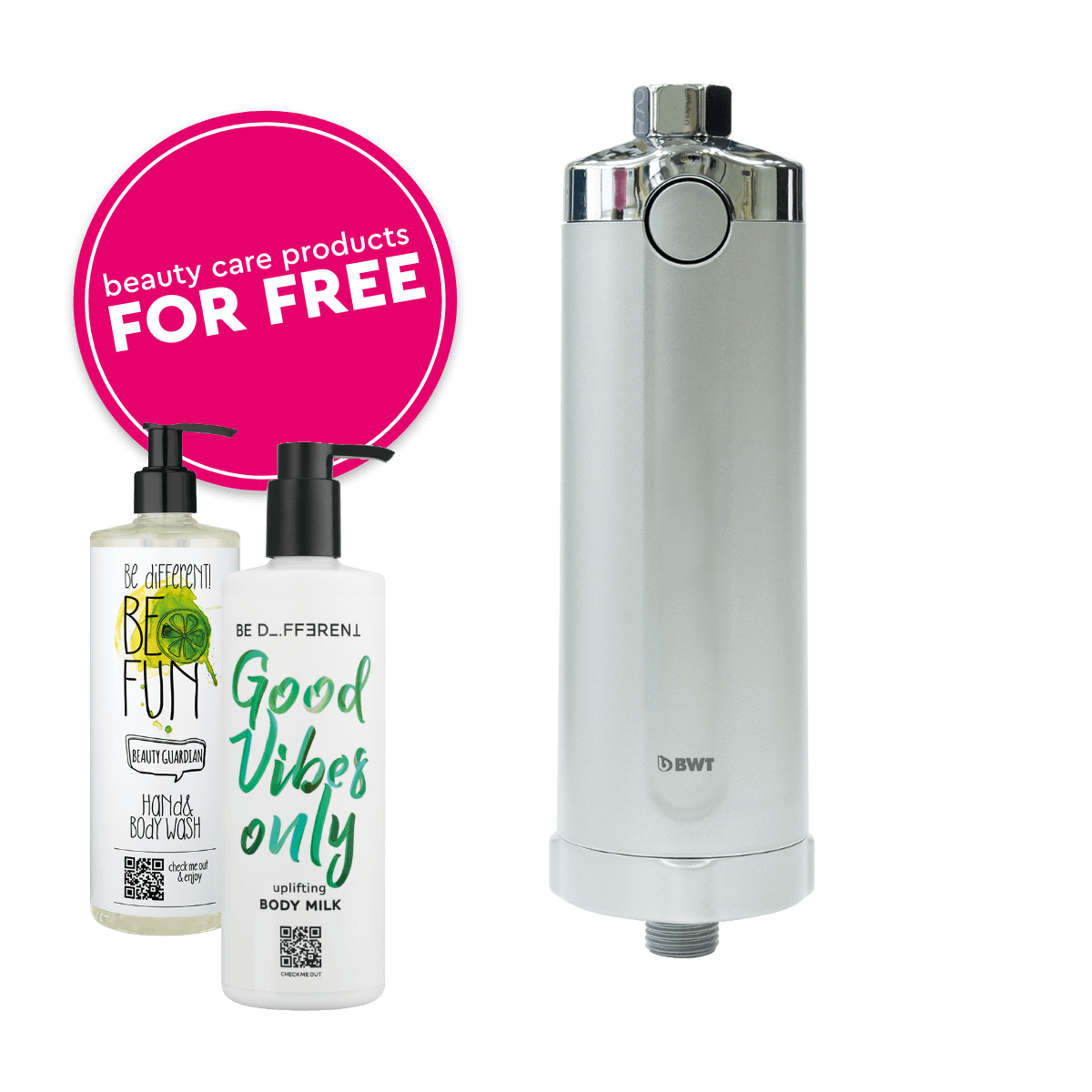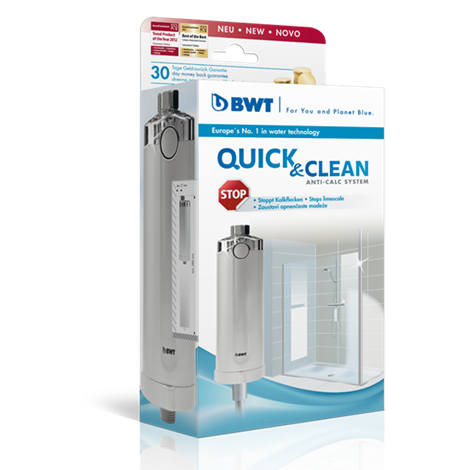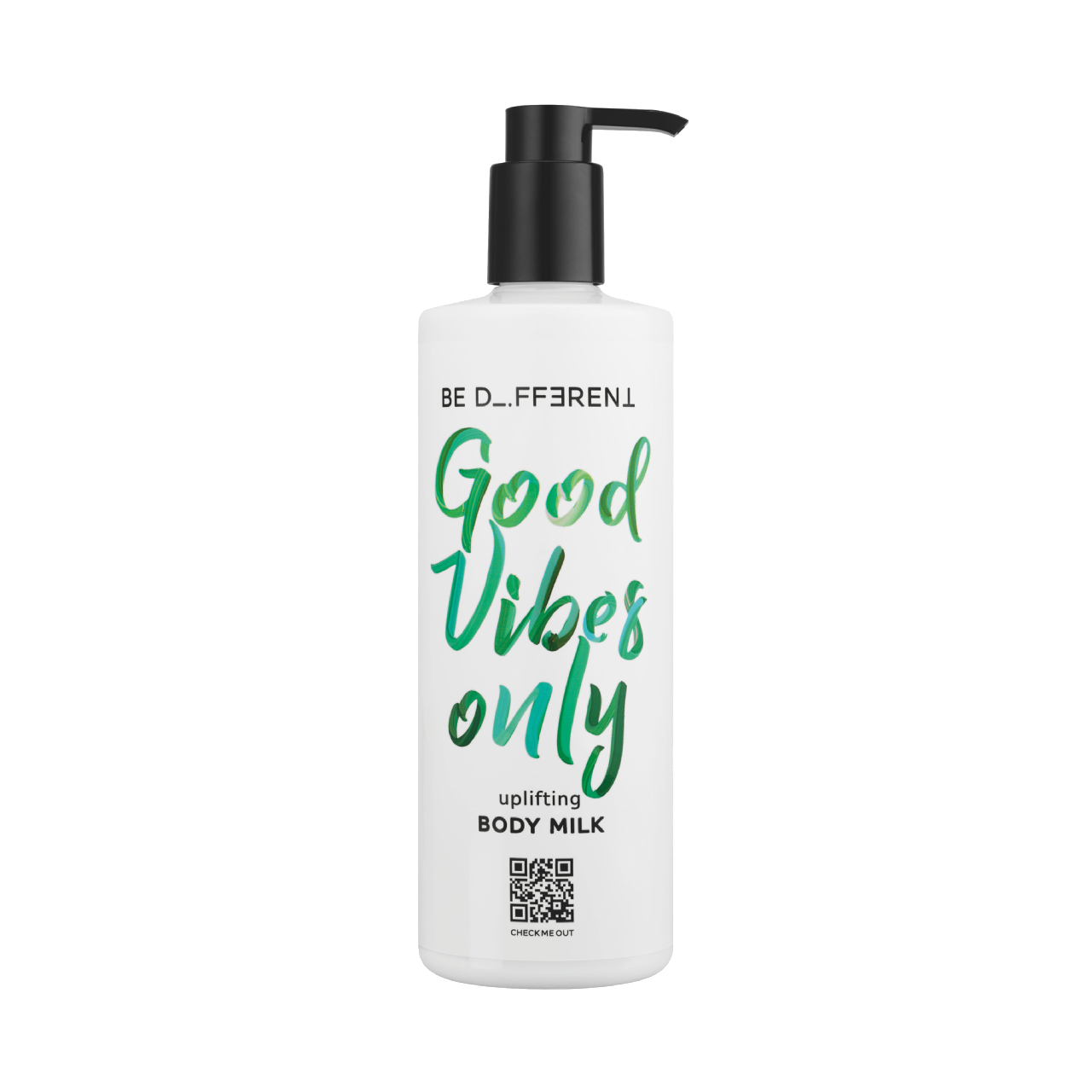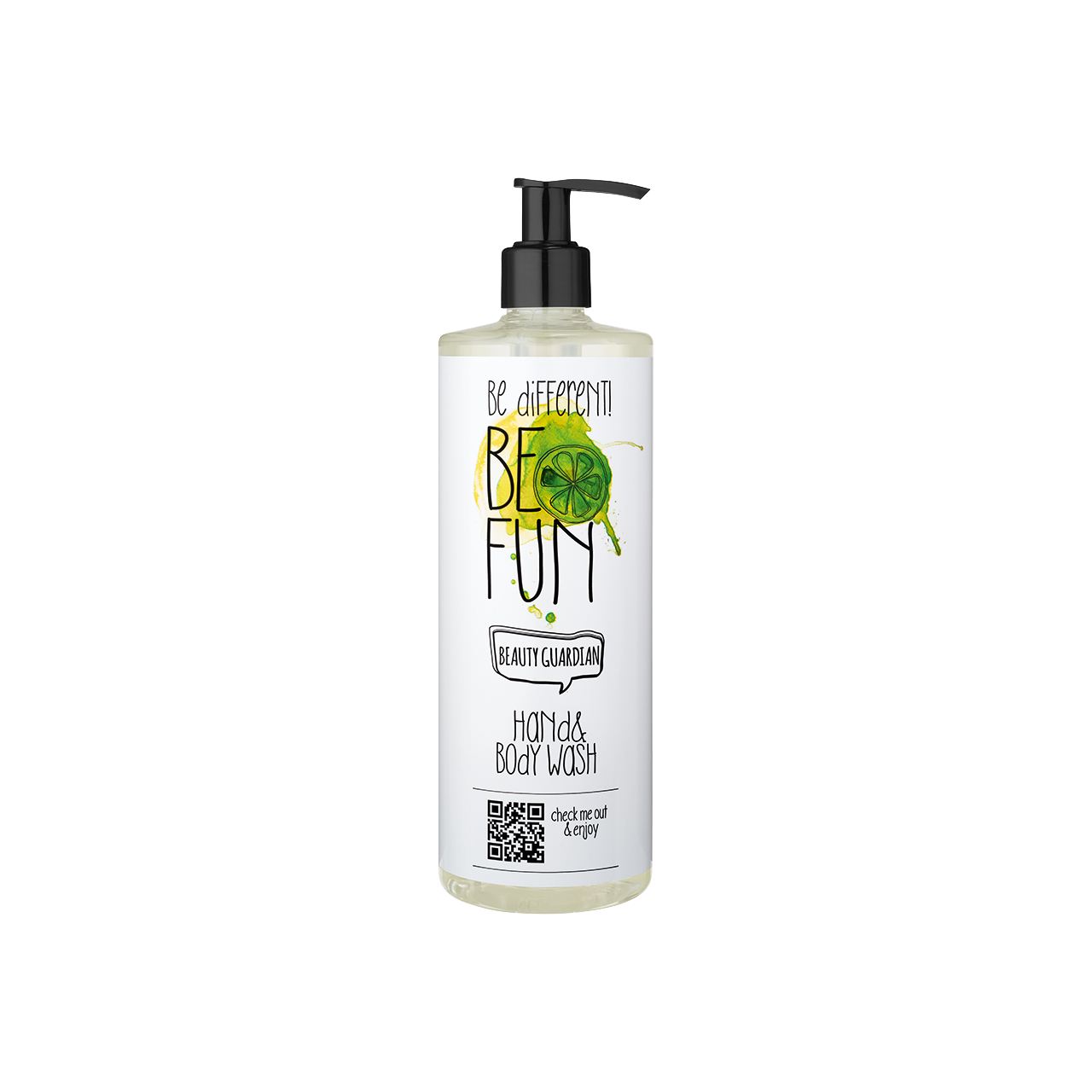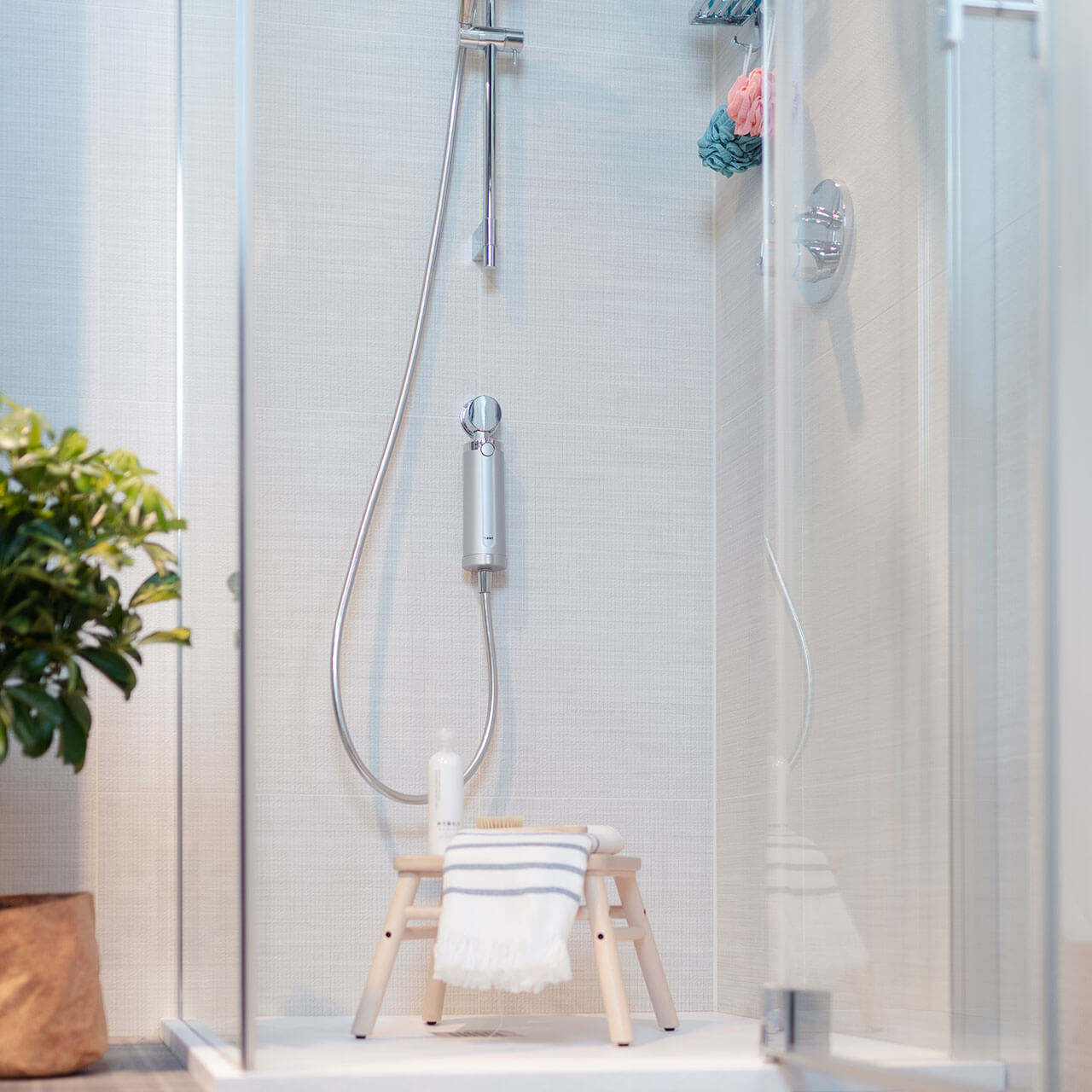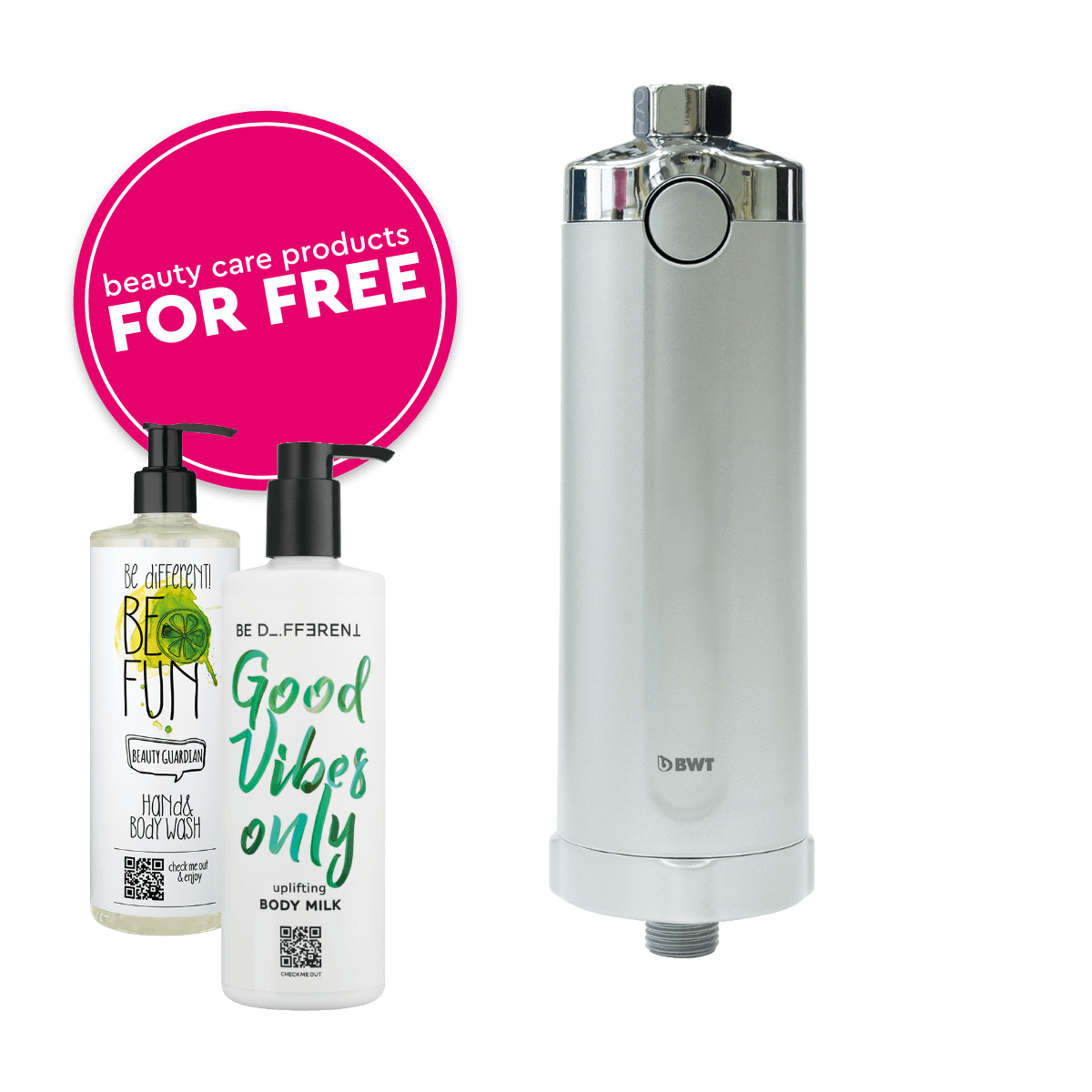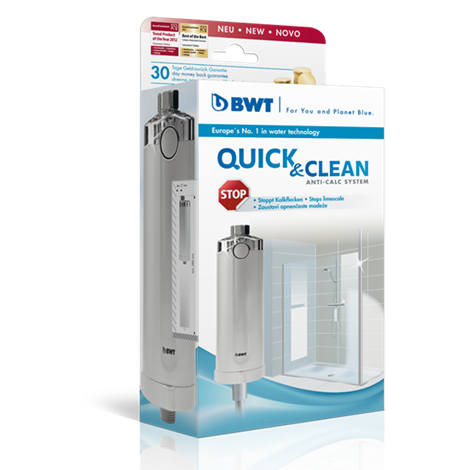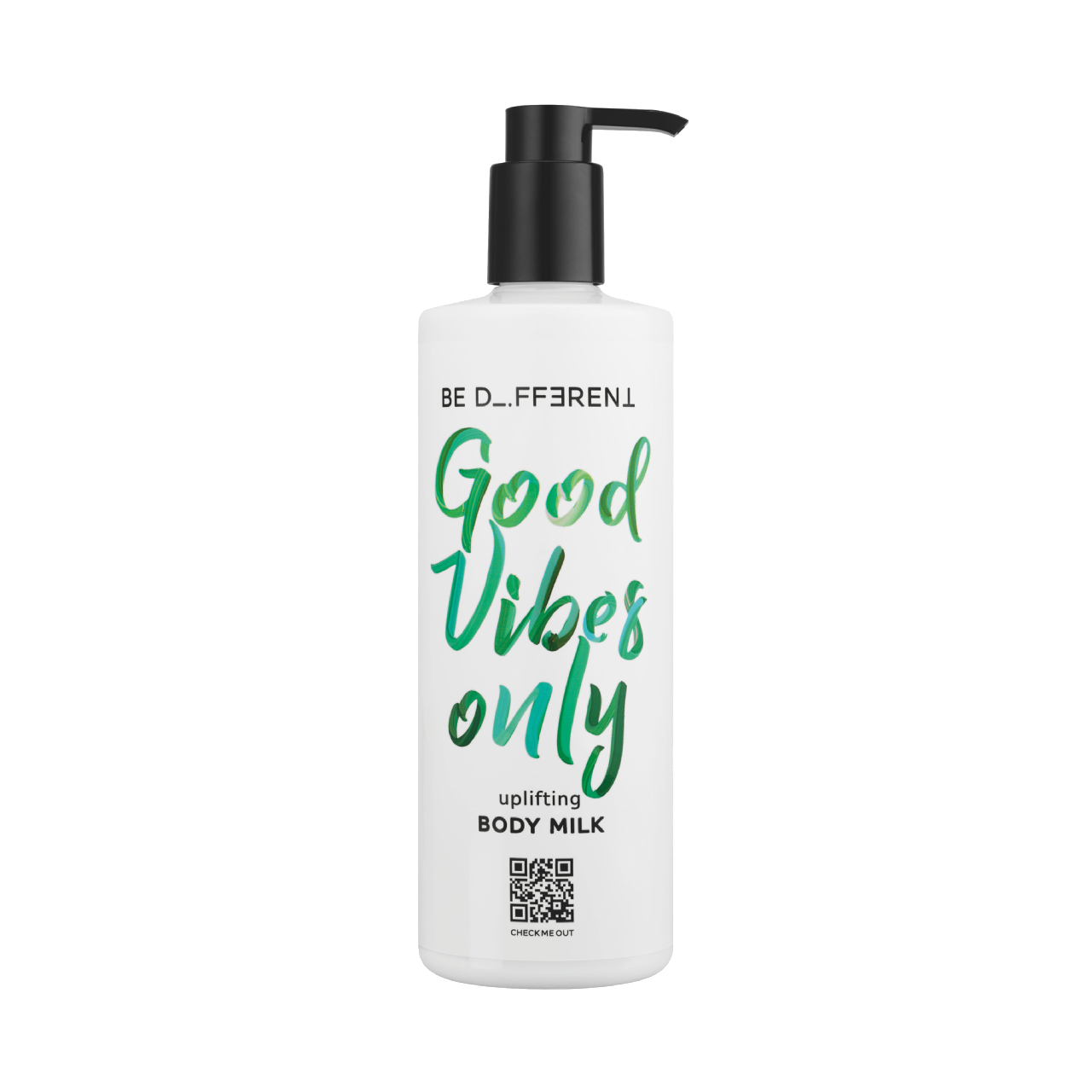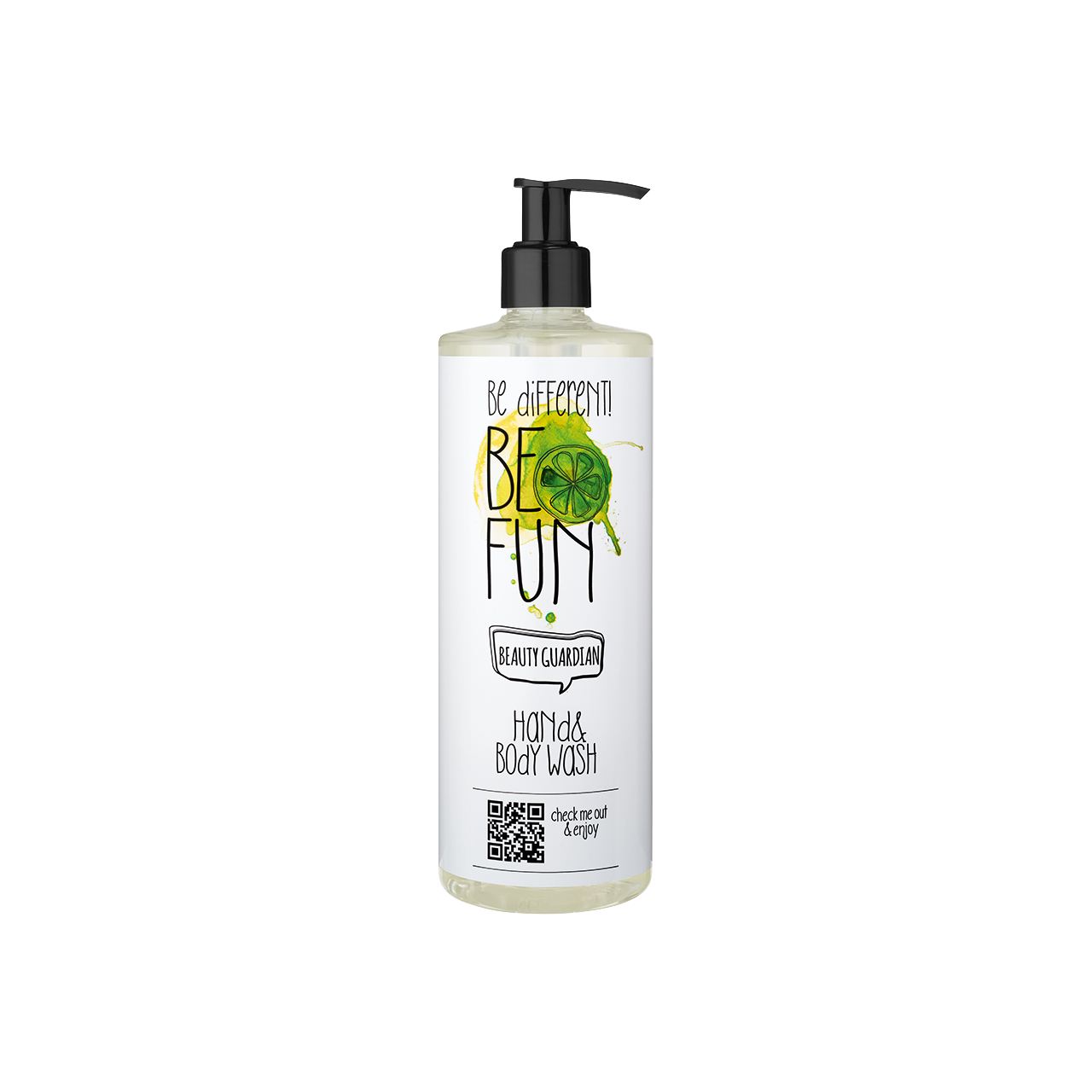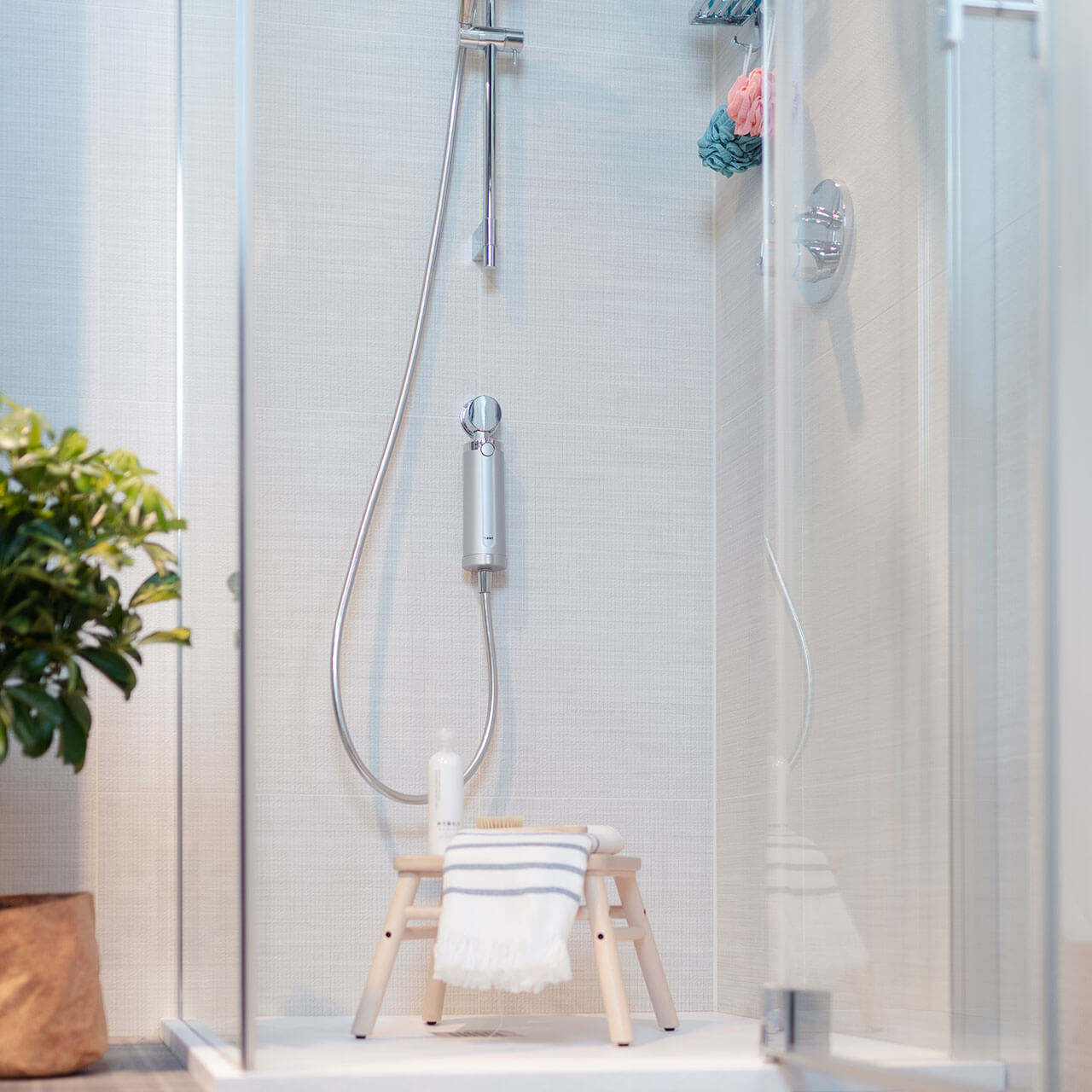 Quick & Clean + Be different! Shampoo + Body Lotion for free
Care for your shower: protects glass, shower, tub, fittings | Care for your body: shampoo + body lotion Be different!
Available, delivery time 1-4 days
The shipping costs are € 10,- for international shipping.
Orders over € 200, - have free delivery, unless otherwise stated in the checkout. Delivery will be made within 3 - 4 business days after sending the order confirmation.
We want you to be completely satisfied with the purchase of your BWT product. If you are not, we will refund the full purchase price.
To do this, please let us know the reason for your dissatisfaction via the contact form and provide us with your contact details. For further processing, we will then contact you personally as soon as possible.
Pay conveniently with credit card, online banking, PayPal, Klarna, Apple Pay or other available payment methods.
Inform me when the product is available as a special offer.
BWT Quick & Clean:
Easy assembly: self-assembly in less than 3 minutes
Limescale protection at the touch of a button: For glass, tiles, fittings and bath (see description for details)

Efficient & cost-effective: Saves time and expensive cleaning agents - clean without re-wiping
Be different! Shampoo + Bodylotion
Fruity fragrance

Positive messages

Recyclable packaging

BWT Quick & Clean
Limescale and soap residues cause unsightly deposits in showers, bathrooms and on shower walls. The BWT Quick & Clean anti-limescale filter system saves scrubbing and stripping of shower enclosures, fittings and tiles - tedious cleaning is done in no time at all and without chemical cleaning agents! Depending on the degree of hardness - i.e. the amount of limescale in the water - cleaning has to be done less often or more frequently.

Be different! Hand and Body Soap + Rich Body Lotion
Be different! means: pleasant textures and delightfully modern fragrances - for that extra portion of fun, design & surprises. Ideal for trendsetters, the young and the young at heart. Cheeky, tangy, unique! This is what distinguishes our care products: fruity fragrances, trendy design with positive-cool sayings and recyclable packaging.

Product features
Product number:
SET050004
| | |
| --- | --- |
| Ambient temperature min./max.: | 4 - 40 °C |
| Connection thread: | 1/2" |
| Inlet water pressure: | 2 bar |
| Water temperature, max.: | 50 °C |
| Working pressure: | 2 - 8 bar |
The BWT Quick & Clean anti-limescale filter system is connected to the shower or bath tap. During the normal showering process, the water flows past the filter cartridge inside the filter housing. The final rinsing process is activated by pressing a button. After pressing the push-button, the water flows through the filter cartridge and is decalcified with the help of a so-called ion exchanger.
You can usually get replacement filter cartridges from the same place where you bought the BWT Quick & Clean anti-limescale filter system. On the Internet, the replacement filter cartridges can be purchased from the BWT online shop as well as from various online retailers. Contact us by e-mail
[email protected]
The fittings of a few manufacturers do not have a standardised thread. You can recognise this, among other things, by the fact that you can only use the shower hoses of the respective manufacturer. If this is the case for you, you can help yourself with commercially available connectors and seals. We have prepared an overview to help you in this situation (see: Overview of connections). You can also simply send us an e-mail to
[email protected]
with the model and brand of your fitting and we will be happy to help you.
If stored properly, original BWT filter cartridges can be stored for several years. Proper storage means:
At temperatures between 1 °C and 40 °C.
The filter cartridges should always be stored in the original packaging foil until the filter cartridge change.
The filter cartridges should be stored in a cool, dry place and protected from sunlight.
Don't worry, this phenomenon is completely harmless! It is a process-related formation of carbonic acid, which is noticeable as small bubbles or cloudiness and disappears after a short start-up phase.
The BWT Quick & Clean anti-limescale filter system can be installed on all exposed and concealed fittings. The only prerequisite: the fitting must have a (standardised) ½-inch threaded connection for the shower hose, which is the case with more than 95 percent of all fittings. Of course, there must be sufficient space for changing the filter cartridge.
Yes, the installation position has no influence on the function. However, we recommend installing the BWT Quick & Clean anti-limescale filter system vertically if possible.
Please ensure that there is approx. 25 cm of space under the filter housing, which is to be mounted vertically, for changing the filter cartridge. The total space requirement as well as the necessary wall clearance can be found in the operating instructions.
No. The BWT Quick & Clean anti-limescale filter system is intended exclusively for connection to a fitting in the shower or bathtub and is NOT suitable for producing drinking water. In other words: contaminated water can NOT be cleaned with the BWT Quick & Clean anti-limescale filter system.
No, quite the opposite, many customers even use the water to wash their hair! The filtered water has - like the skin - a slightly acidic pH value and thus does not attack the acid mantle of the skin. Depending on the water hardness, the pH value varies between pH 5.0 and pH 6.0 at start-up, then increases with increasing operating time, and reaches the pH value of the supply water when the filter cartridge is completely exhausted. Note, however, that the capacity of the filter cartridge is exhausted much faster when the water is used for body cleansing and hair washing.
The capacity of the filter cartridge is up to 3 months, depending on water hardness and water consumption. The initial installation kit comes with a water hardness test strip that you can use to determine the expected duration of use. For showers with a standard size, we calculate a rinsing process of 10 seconds. To achieve optimum coverage, we recommend that if you shower several times a day in immediate succession, you only activate the BWT Quick & Clean anti-limescale filter system after the last shower.
No. Before using the BWT Quick & Clean anti-limescale filter system for the first time, please clean your shower or bathtub thoroughly to remove limescale and soap residues. Rinsing with the filtered (= soft) water subsequently effectively prevents limescale deposits on glass, tiles and fittings. The shower should continue to be cleaned at regular intervals.
The BWT Quick & Clean anti-scale filter system is suitable for almost all shower systems. GROHE and HANSA shower systems, among others, are suitable for optimum use.
You can water your plants with the BWT Quick & Clean anti-limescale filter system without worrying. Even better for your plants is the magnesium mineralised water from our BWT table water filters.
The installation of the BWT Quick & Clean anti-limescale filter system is extremely simple and can be carried out by yourself without any problems. All you need is a suitable (rolling) open-ended spanner. You will find the exact installation instructions under point 6. in the operating instructions.
Top-class products, great service
Professional services for you in our online shop