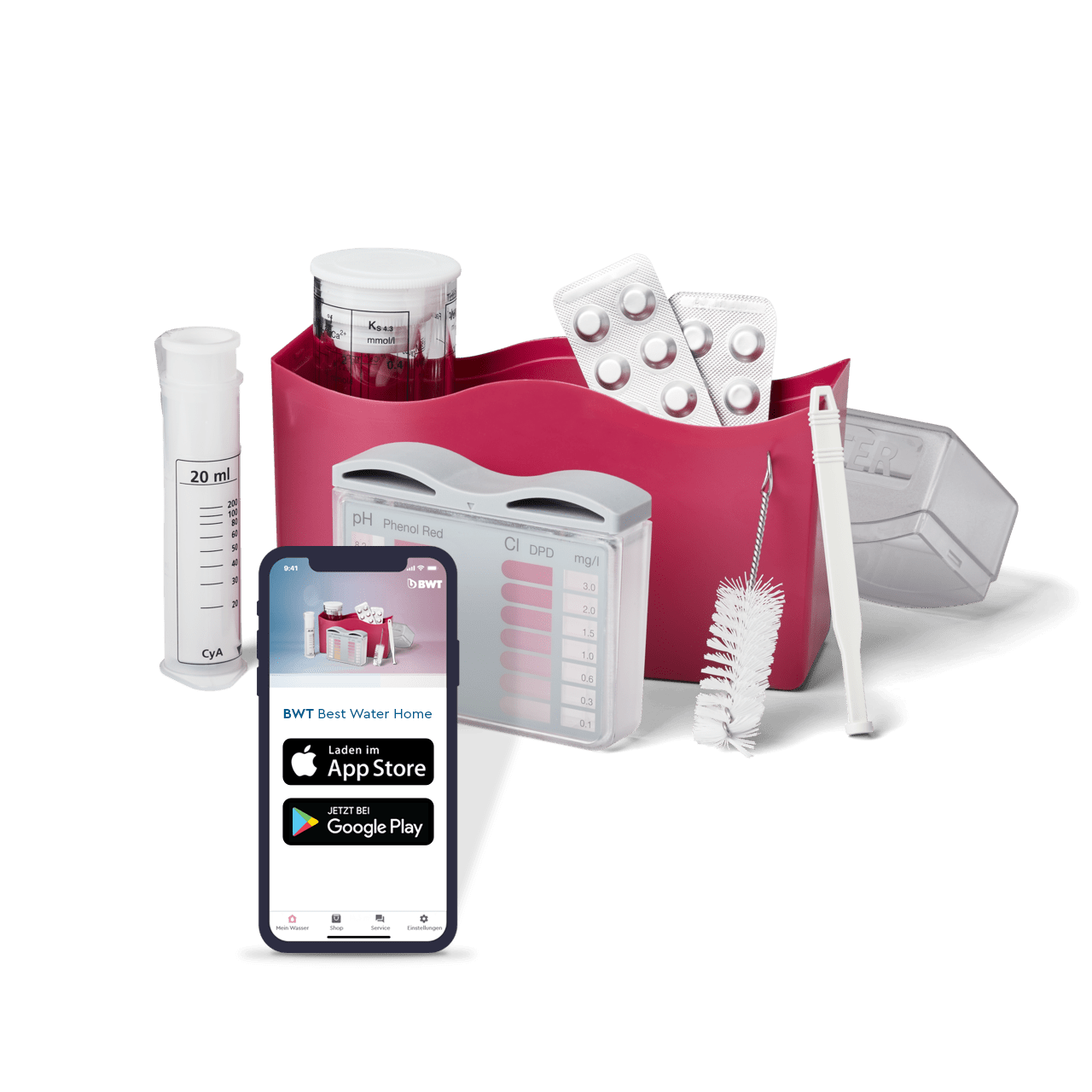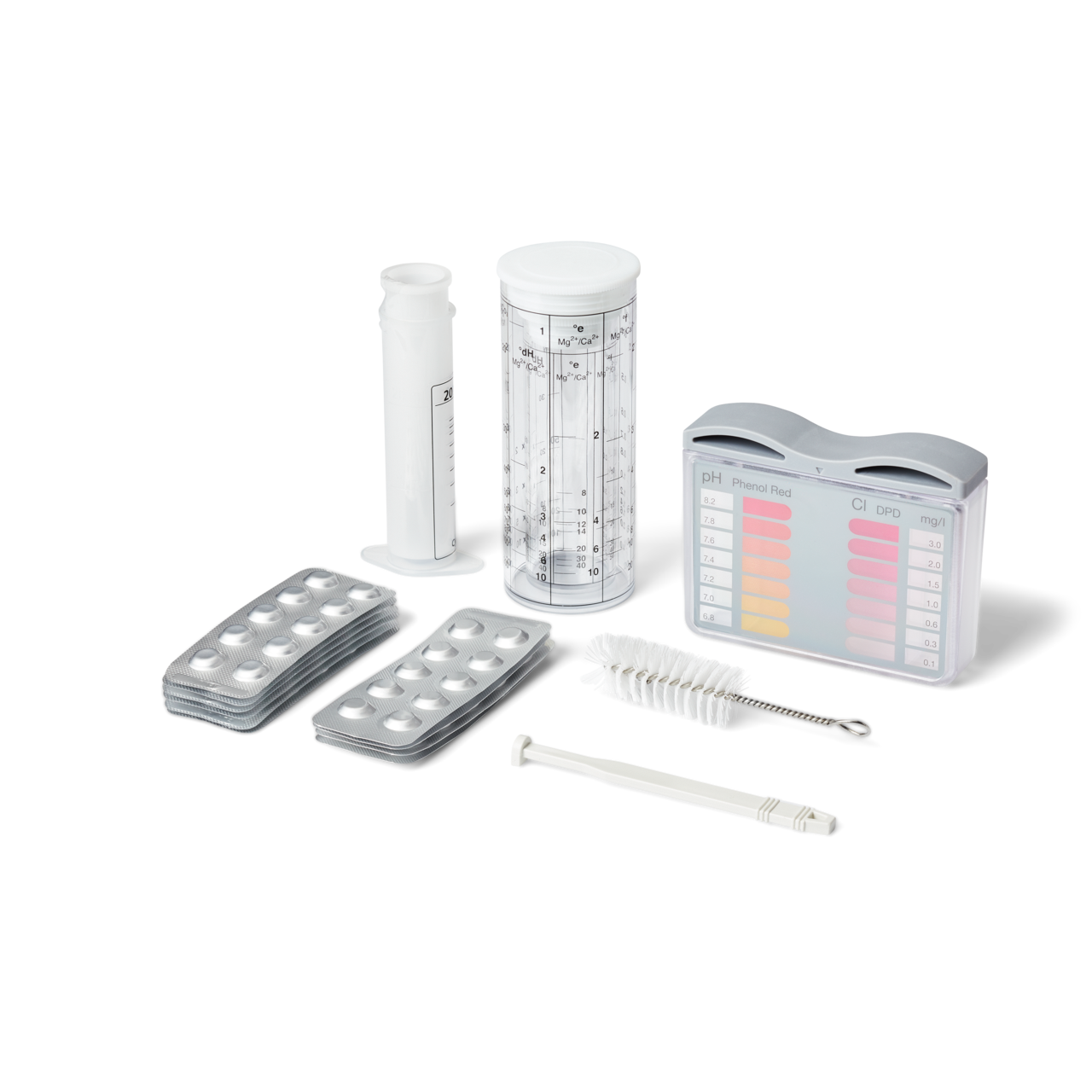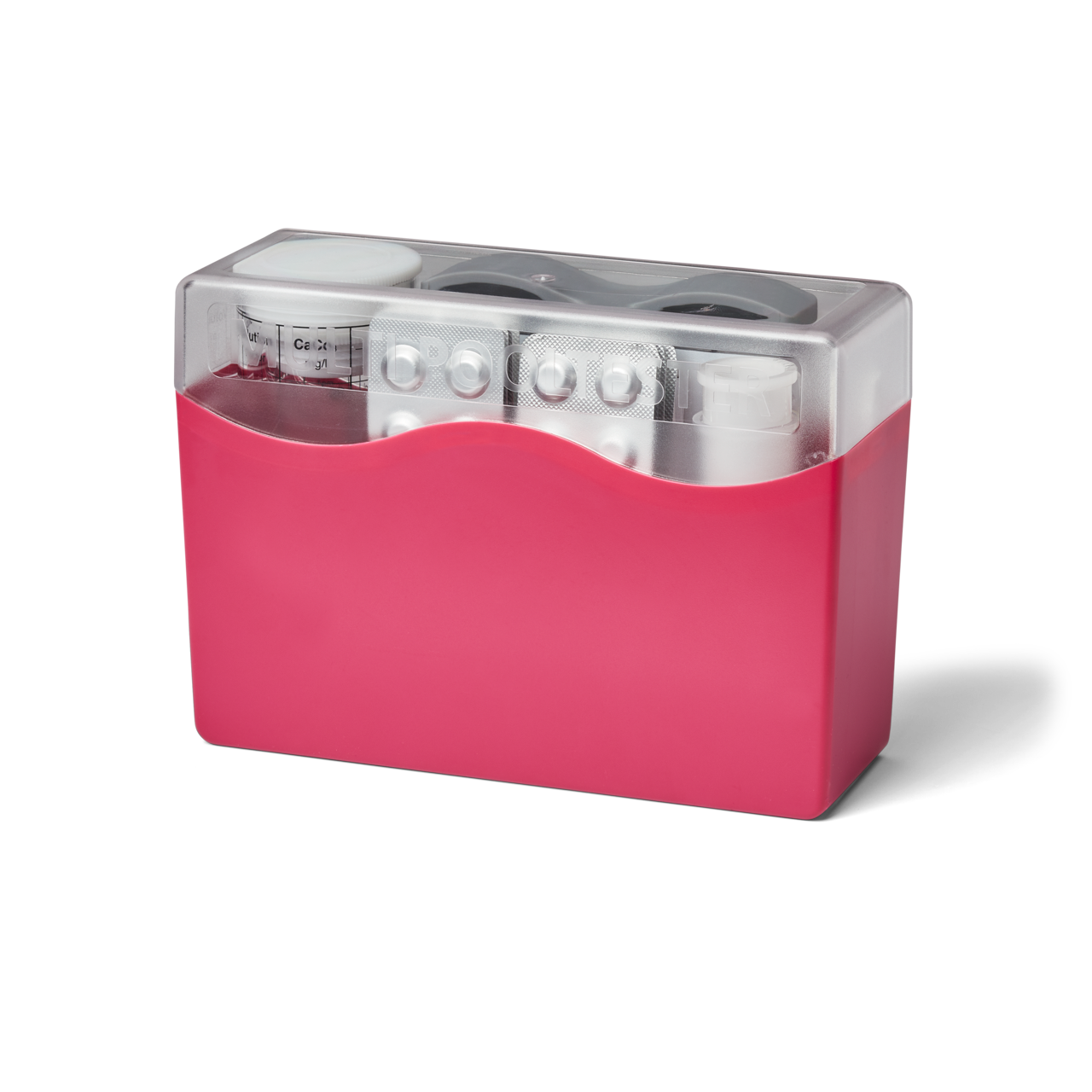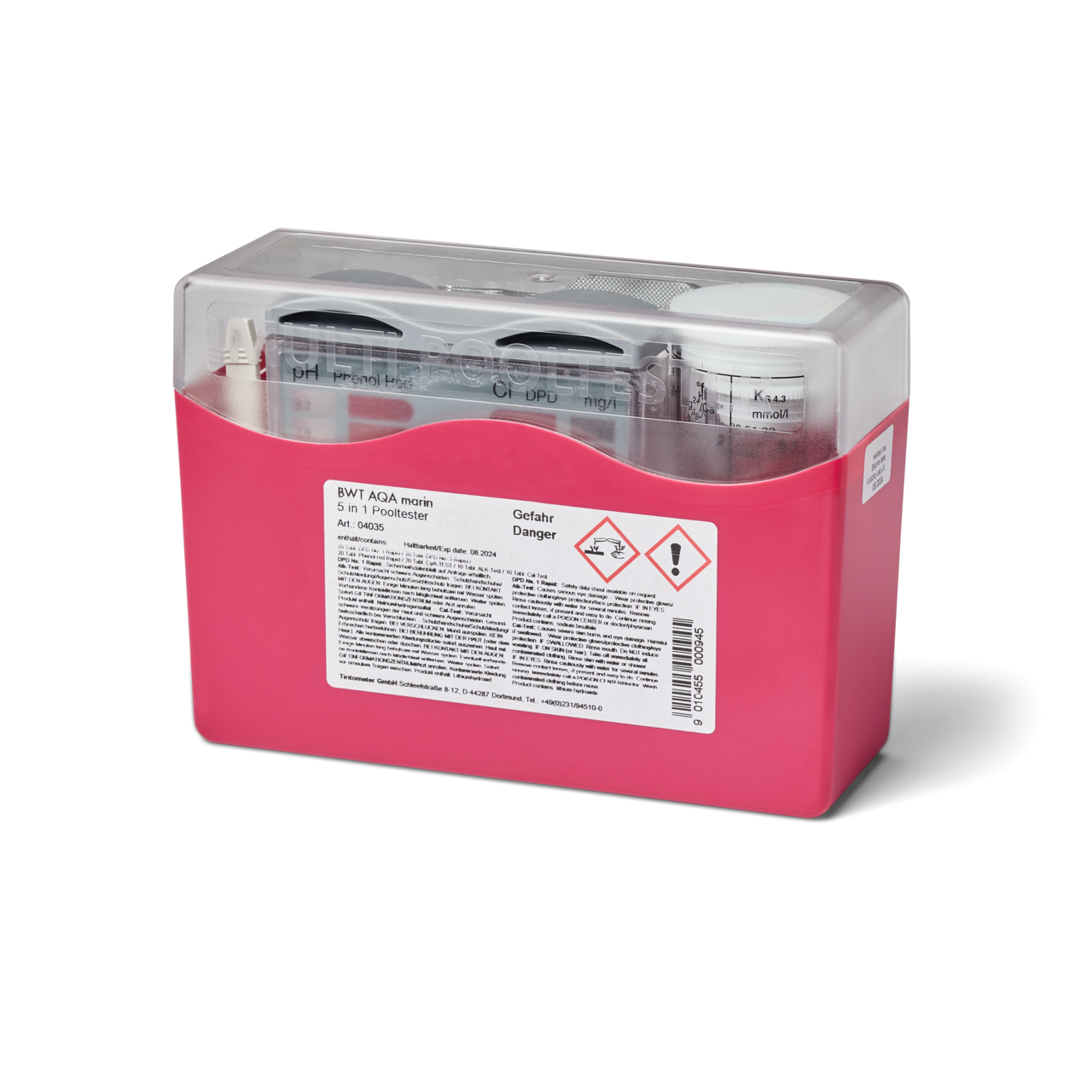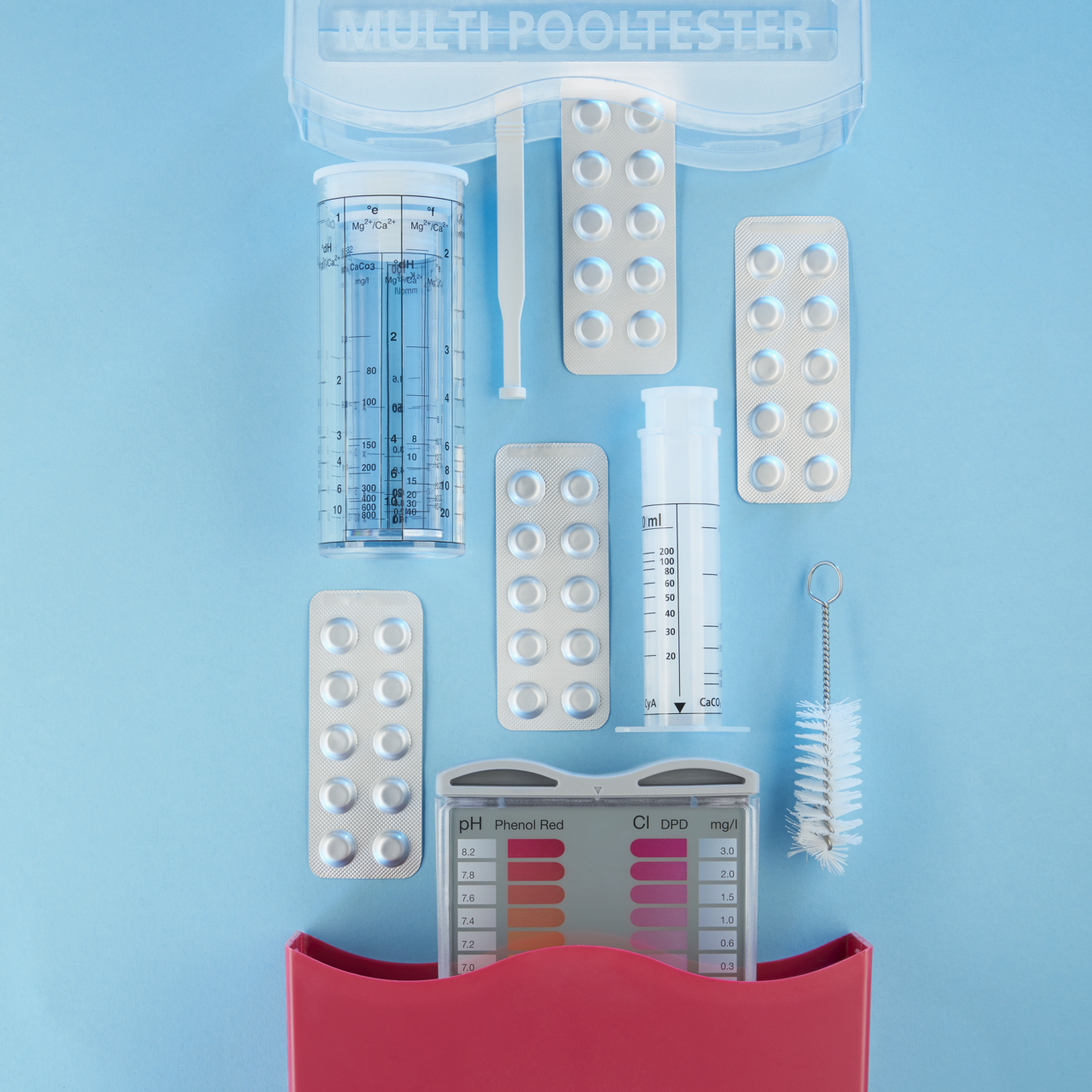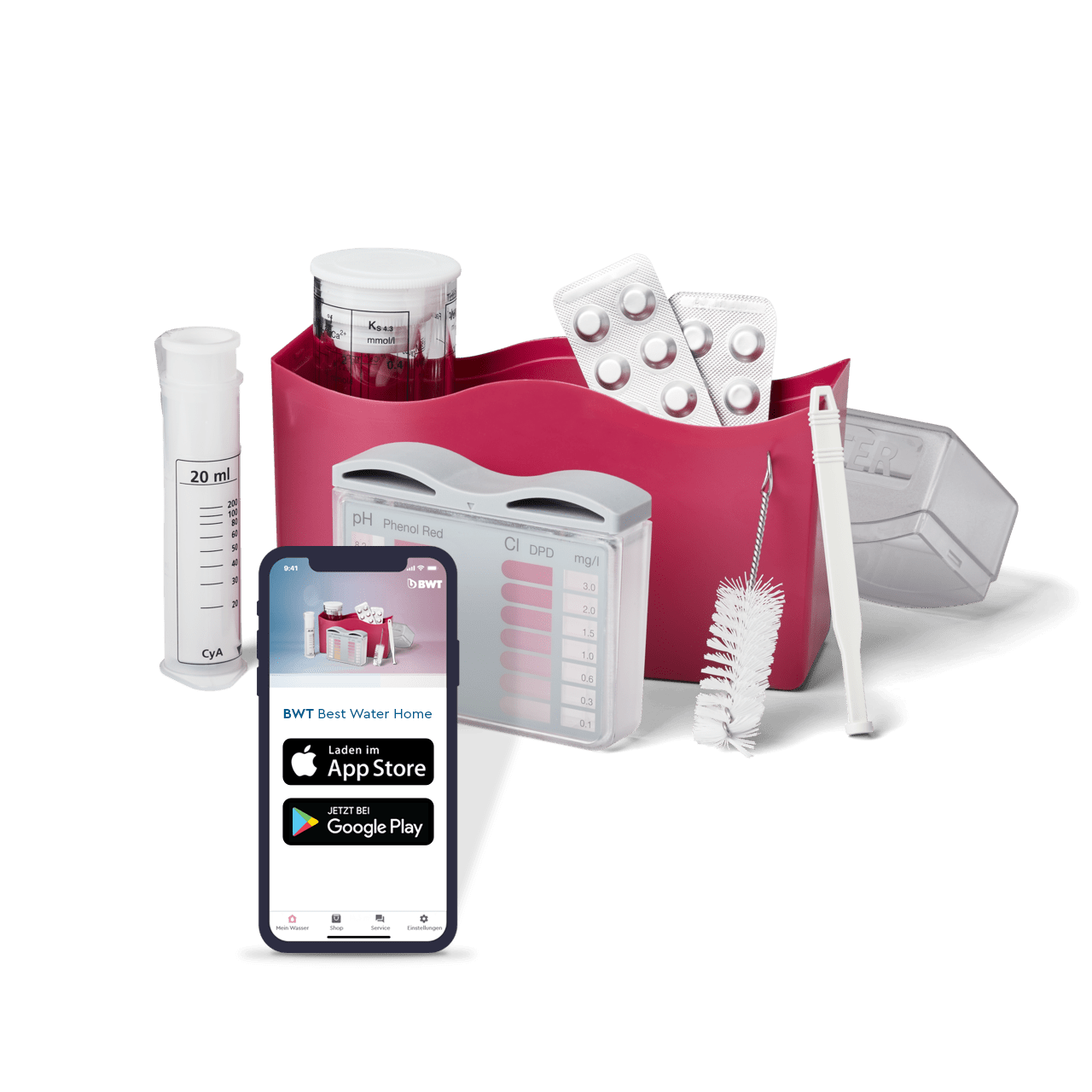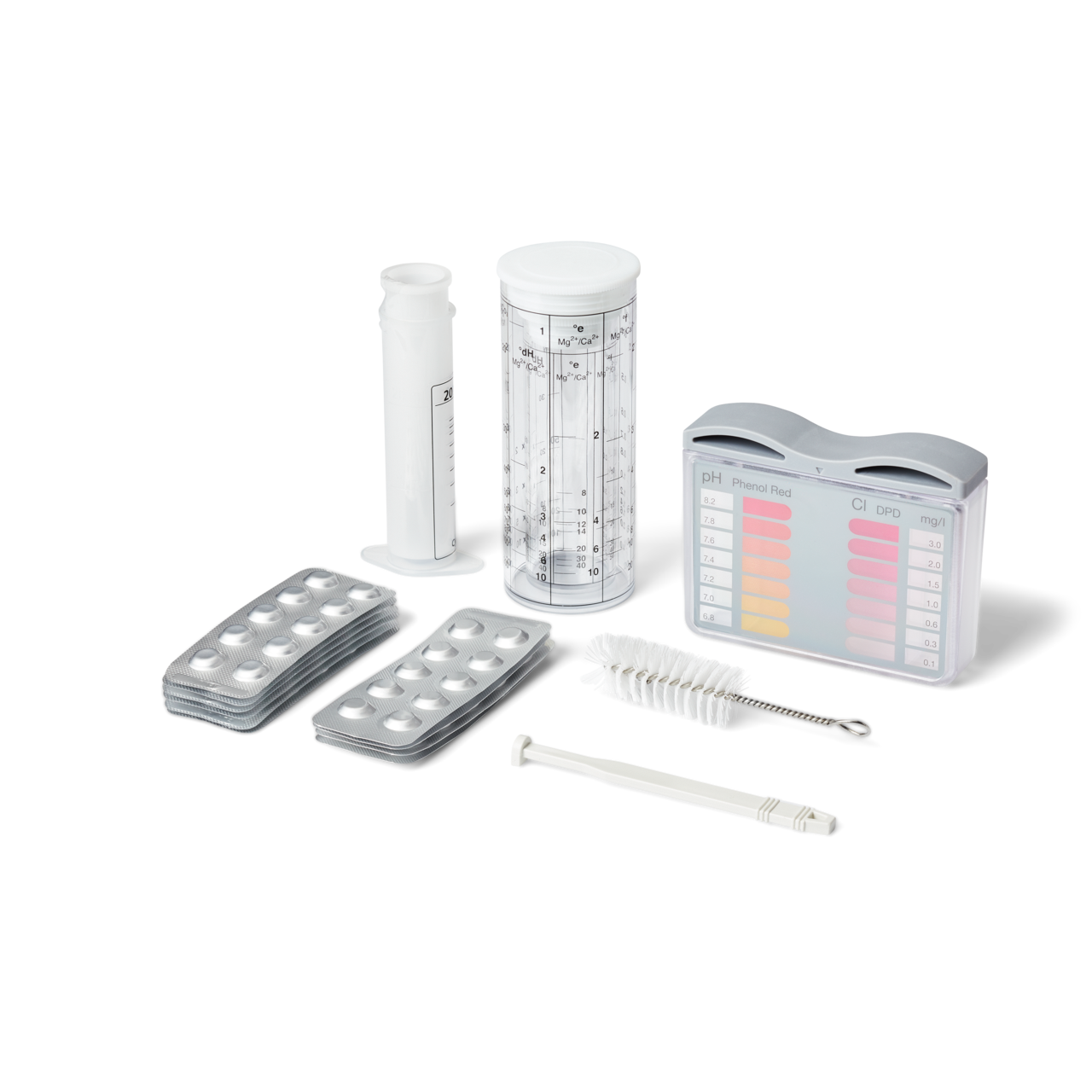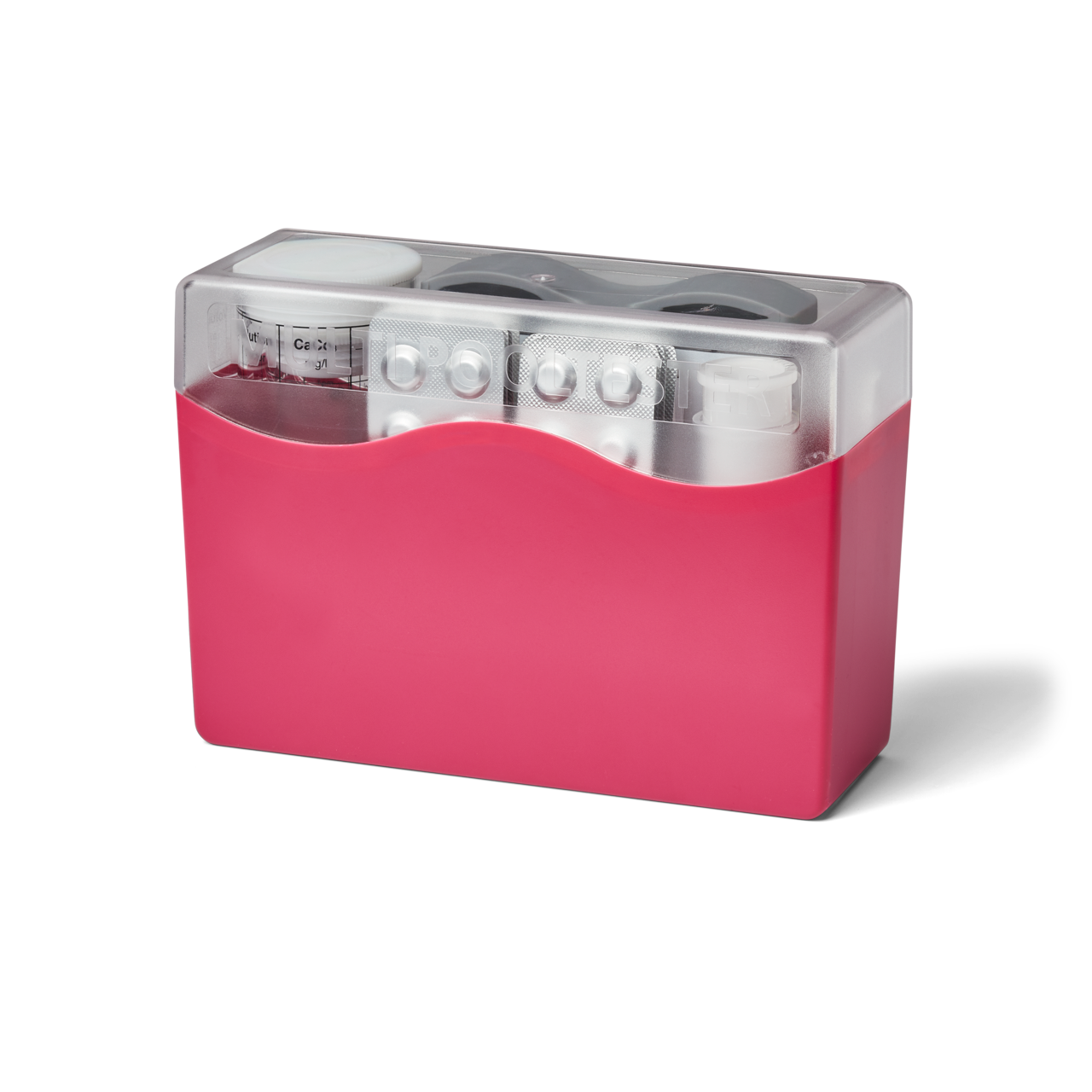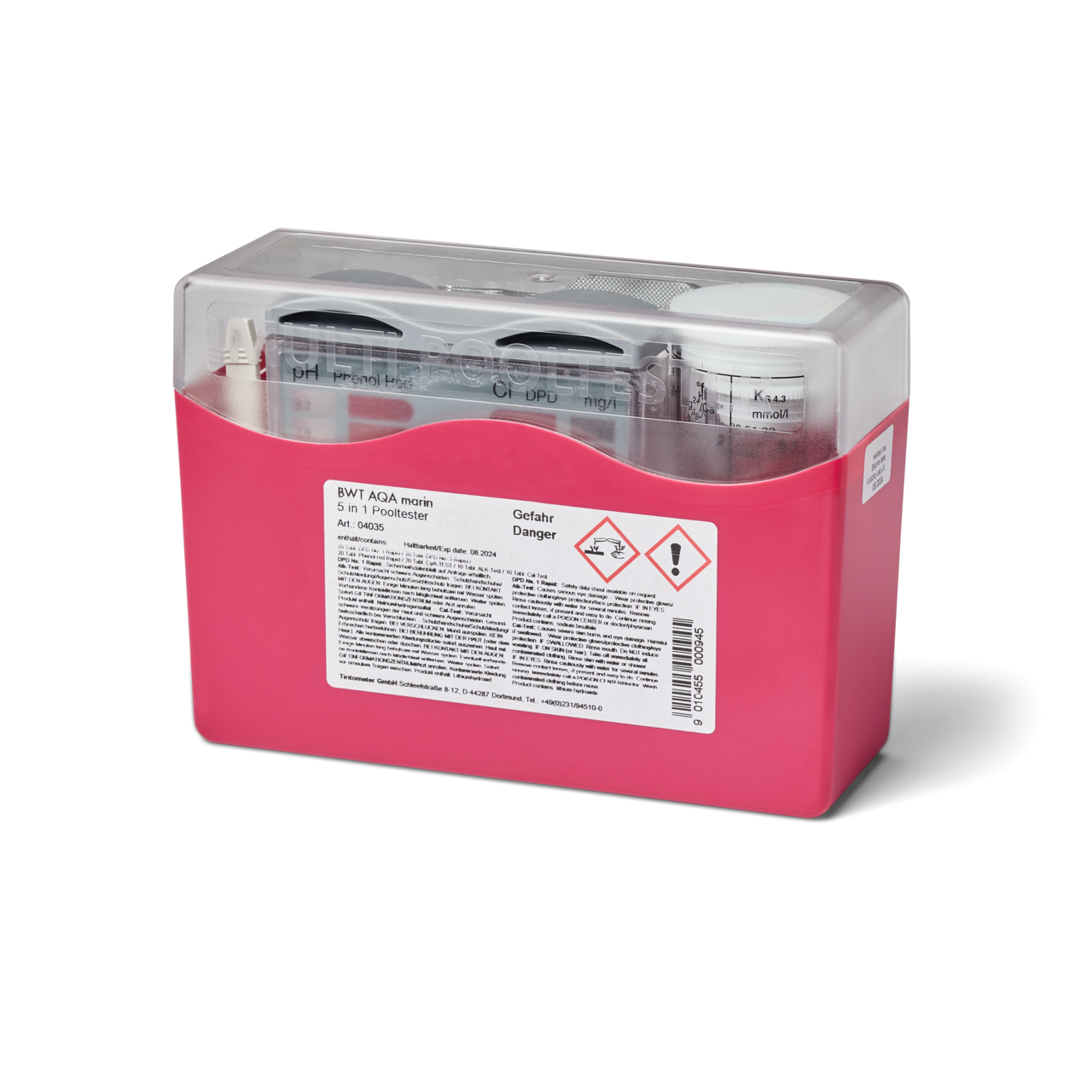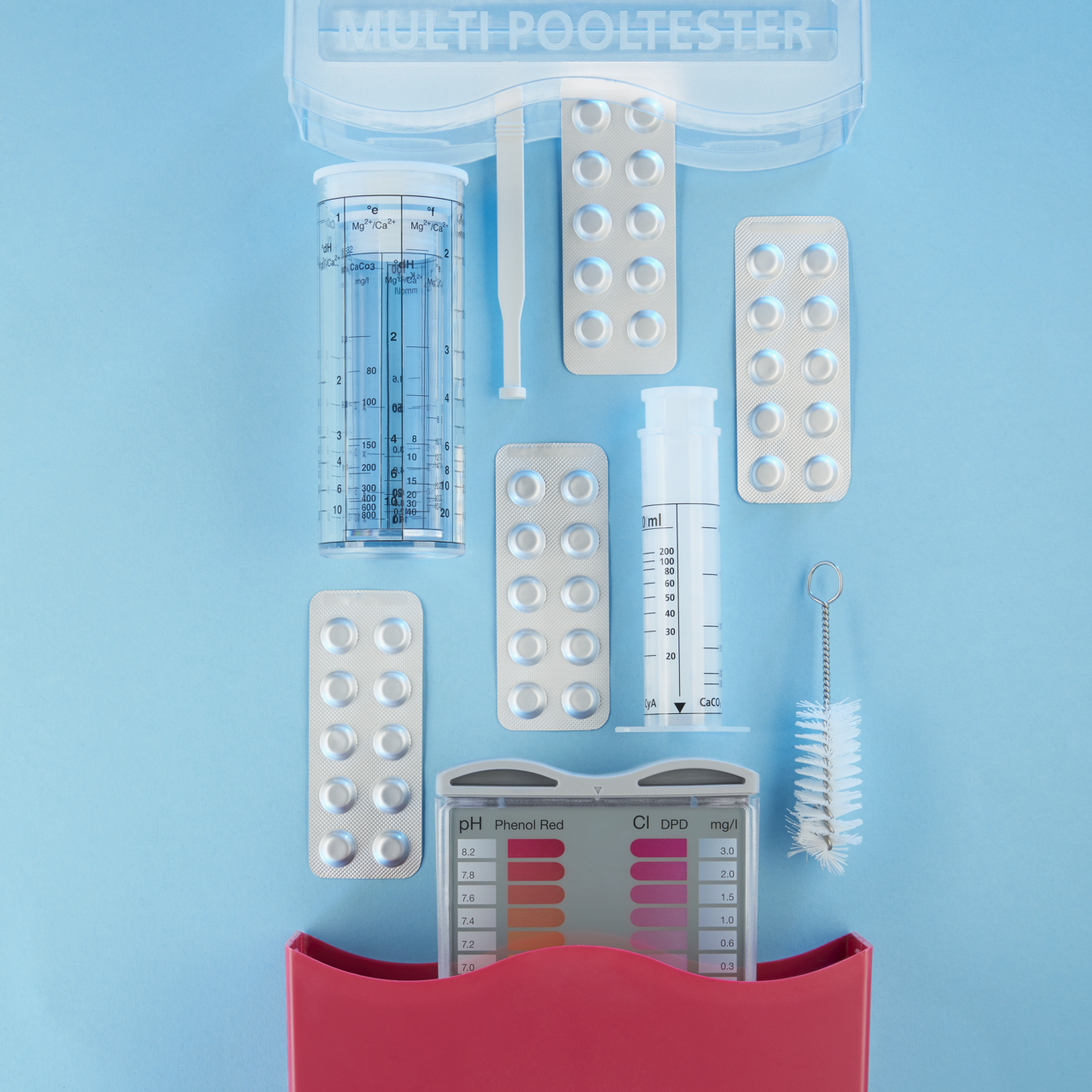 AQA marin pool tester 5-in-1
5-in-1 Pool Tester
This article is currently only available on request.
Test kit for checking 5 parameters
Automatic pool water advice with the BWT Best Water Home App
Measurement of the free, active chlorine content
Measurement of the pH value
Measurement of cyanuric acid, total alkalinity and calcium hardness
AQA marin pool tester 5-in-1
€39.90 Prices incl. VAT
With the high-quality 5-in-1 pool tester, in addition to the active, free effective chlorine, the total chlorine, the pH value, the concentration of cyanuric acid in the water can be determined and the total alkalinity and the calcium hardness can be measured. With this high-quality tester, the most important water values can be determined when disinfecting with chlorine.
| | |
| --- | --- |
| Scope of application: | Water maintenance and control |
Sicherheitshinweise

Biozidprodukte vorsichtig verwenden.

Vor Gebrauch stets Etikett und Produktinformationen lesen.
Achtung! Gefahren- und Warnhinweise beachten! Außerhalb der Reichweite von Kindern aufbewahren!


H302 Gesundheitsschädlich bei Verschlucken

H314 Verursacht schwere Verätzungen der Haut und schwere Augenschäden

H318 Verursacht schwere Augenschäden

Nach EG-Richtlinien GefStoffV


No, the tester is specially adapted to the BWT AQA marin test tablets.
Yes, basically all values are important to achieve a high water quality, as these values are often in interplay with each other.
In normal temperatures we recommend checking the values once a week. In case of very warm temperatures and frequent use of the pool, the water values should be checked more often.
All functions except the chlorine measurement basically tell the data about the pool water.
Top-class products, great service
Professional services for you in our online shop