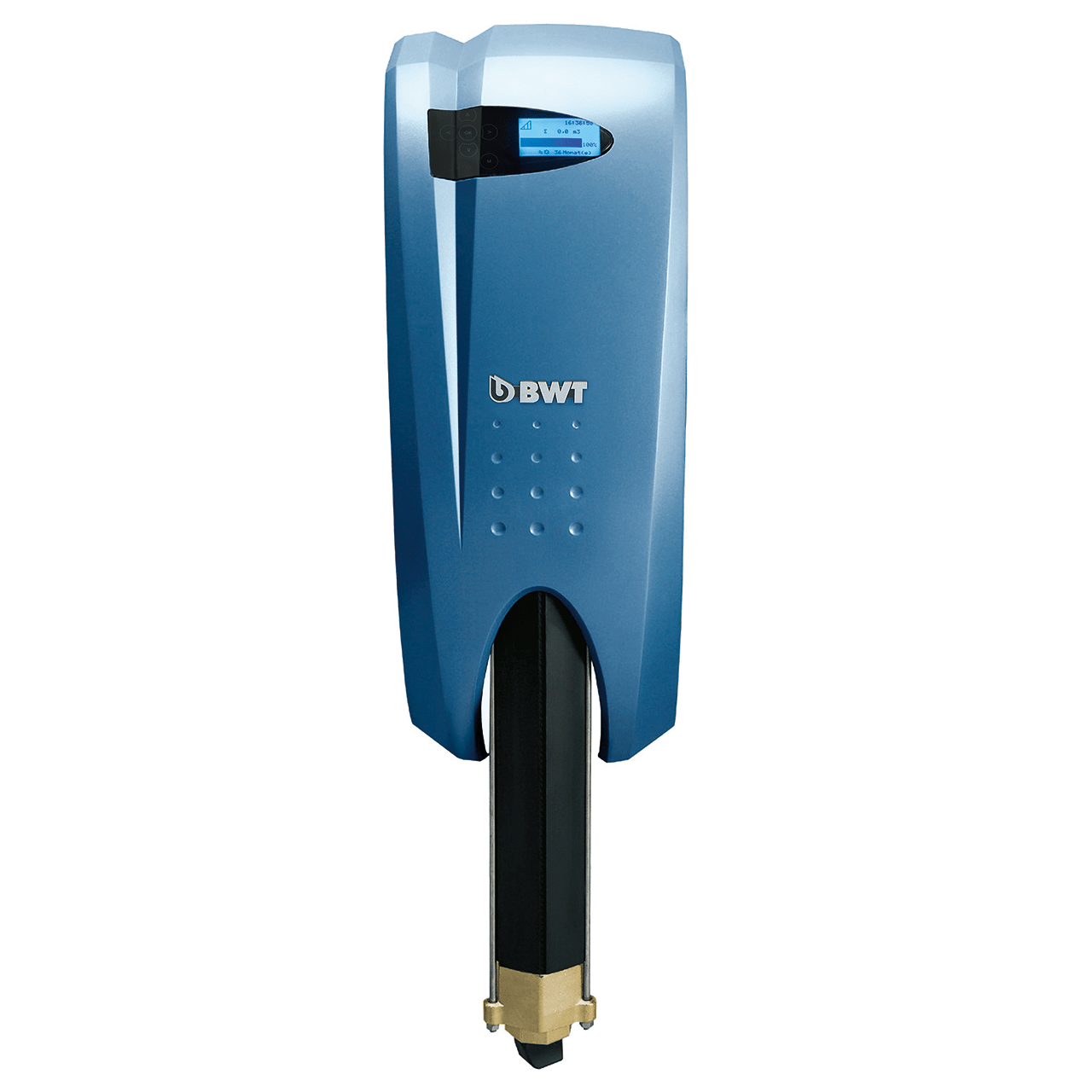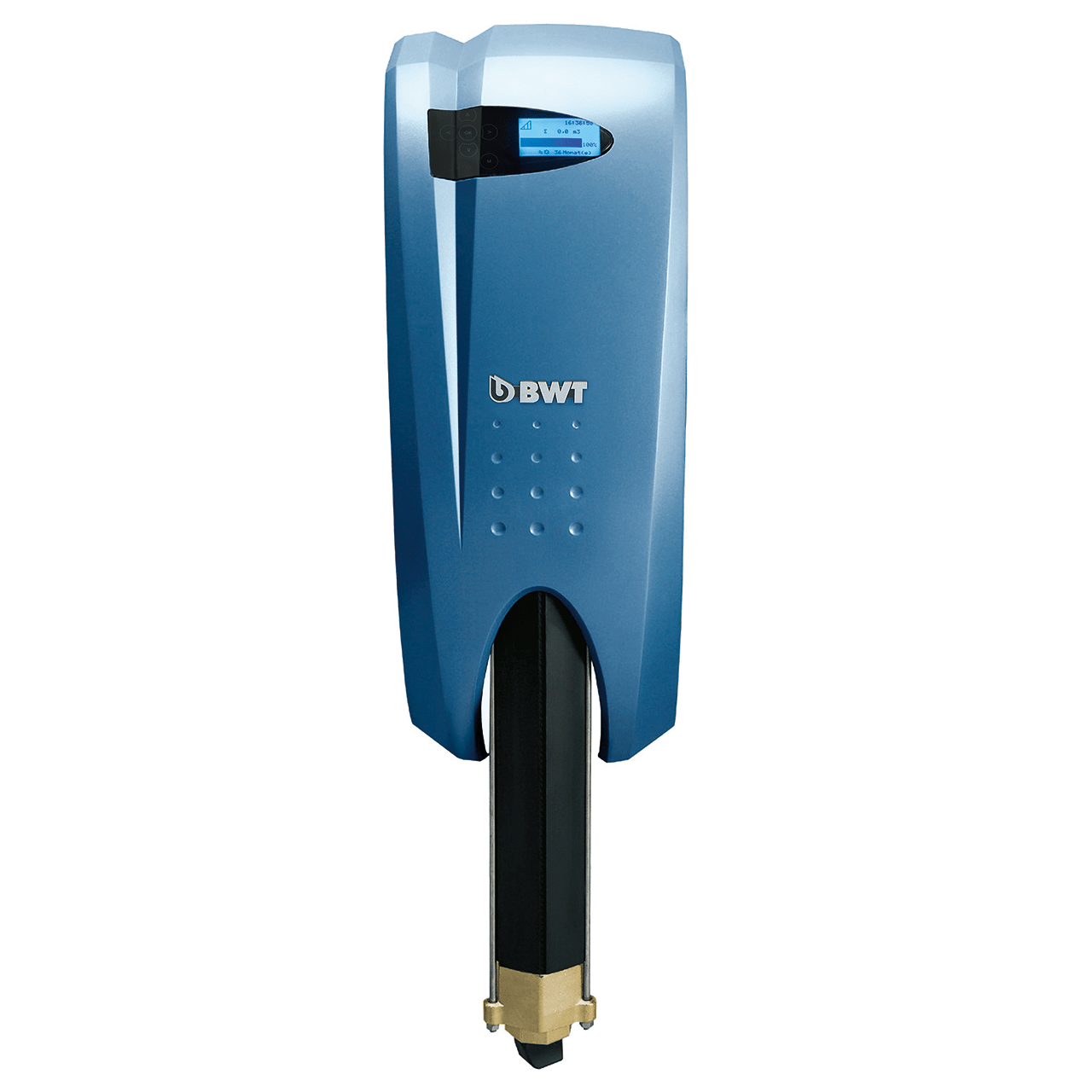 BWT AQA total Energy 1500
Optimum limescale and corrosion protection in your home
This article is currently only available on request.
Optimal limescale protection in the pipes up to 40 °dH and efficient corrosion protection
vital water, as minerals are preserved
Treatment of 1.5 m³ drinking water per hour
for 1 to 3-person households
Best limescale protection for drinking water installations
In the BWT limescale protection systems - such as AQA nano or AQA total Energy - the unique nanocrystal technology is used. Tiny nanocrystals are formed that stabilise the limescale dissolved in the water. This means that the lime remains in the water, but cannot be deposited. And all other valuable minerals also remain in the water.
Product features
Product number:
9022000800078
| | |
| --- | --- |
| Area of application according to DIN 1988-200 Dwelling units | Persons: | up to 3 persons |
| Assembly: | Wall mounting |
| Corrosion protection: | incl. corrosion protection |
| Dimensions (w x h x d): | 320 x 1100 x 200 mm |
| Energy consumption: | 0.055 kWh/m³ |
| Limescale protection: | up to max. 40 °dH |
| Standby power: | 8 Wh |
| Water treatment capacity: | 25 l/min |
| Water treatment capacity: | approx. 380 m³ |
Every waterworks knows the hardness levels of the drinking water it supplies and will answer enquiries about the water hardness at your place of residence. In many cases, the respective water hardnesses are also listed on the website of the waterworks.
Alternatively, you are welcome to use our online water hardness search or request a water hardness test strip from us free of charge.
A question that we have to enter the realm of chemistry to answer. Lime is a substance that occurs in nature - in its most compact form as marble. The chemical name for it is CaCO3, which means calcium carbonate. You can find out more about lime in the "Worth knowing" section of our magazine;
Depending on whether you want to get rid of limescale in the long term or at least reduce its negative effects, there are two different methods.
A water softener is the right solution if the limescale content in the water is to be permanently reduced.
Limescale protection devices form tiny crystals of calcium carbonate from some of the limescale dissolved in the water, which in turn bind the remaining limescale to themselves. This prevents the limescale from settling in the pipes or boilers. The ideal solution for everyone who wants to leave valuable minerals in the drinking water and still enjoy safe limescale protection.
Standby power
Water treatment capacity
Dimensions (w x h x d)
Area of application according to DIN 1988-200 Dwelling units | Persons
Corrosion protection
Assembly
Water treatment capacity
Energy consumption
Limescale protection
Operating pressure min./max. bar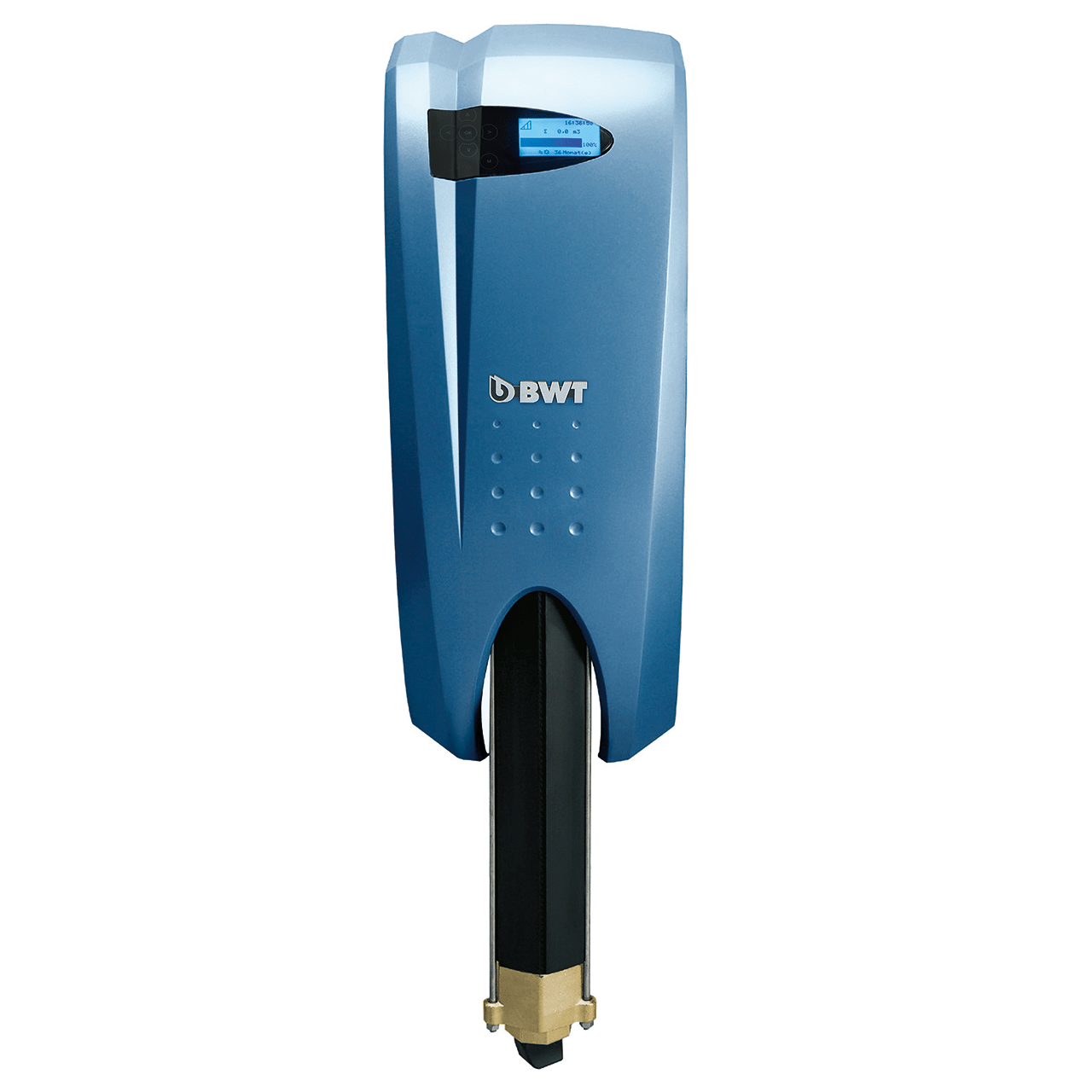 BWT AQA total Energy 1500
€3,070.00
Water treatment capacity
25 l/min
Dimensions (w x h x d)
320 x 1100 x 200 mm
Area of application according to DIN 1988-200 Dwelling units | Persons
up to 3 persons
Corrosion protection
incl. corrosion protection
Water treatment capacity
approx. 380 m³
Energy consumption
0.055 kWh/m³
Limescale protection
up to max. 40 °dH
Operating pressure min./max. bar
-
BWT AQA nano
€1,295.00
Water treatment capacity
25 l/min
Dimensions (w x h x d)
300 x 710 x 290 mm
Area of application according to DIN 1988-200 Dwelling units | Persons
up to 3 persons
Water treatment capacity
approx. 110 m³
Limescale protection
up to max. 20 °dH
Operating pressure min./max. bar
-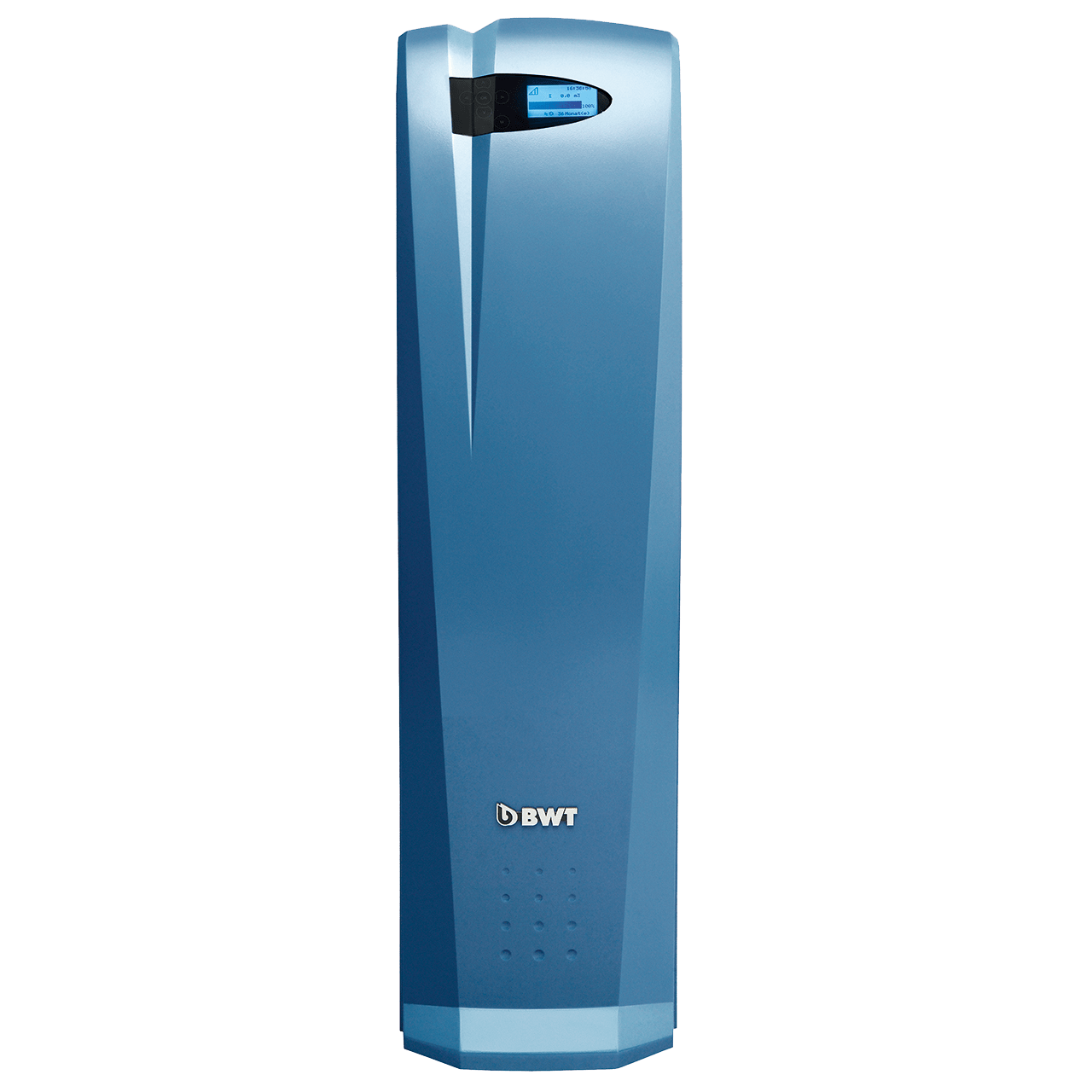 BWT AQA total Energy 2500
€4,079.00
Water treatment capacity
42 l/min
Dimensions (w x h x d)
310 x 1130 x 280 mm
Area of application according to DIN 1988-200 Dwelling units | Persons
up to 6 persons
Corrosion protection
incl. corrosion protection
Assembly
Free-standing unit
Water treatment capacity
approx. 380 m³
Energy consumption
0.055 kWh/m³
Limescale protection
up to max. 40 °dH
Operating pressure min./max. bar
max. 10 bar
Top-class products, great service
Professional services for you in our online shop