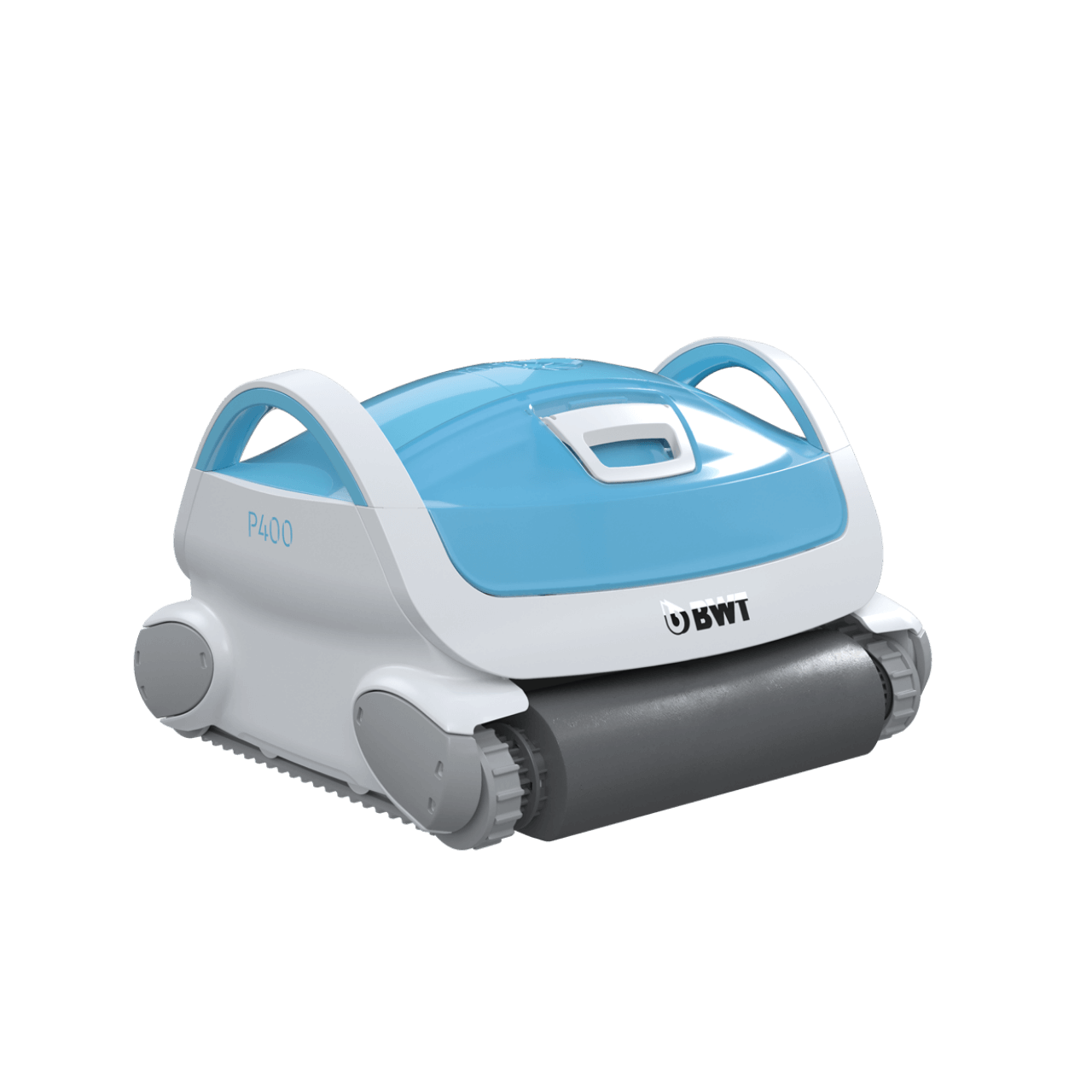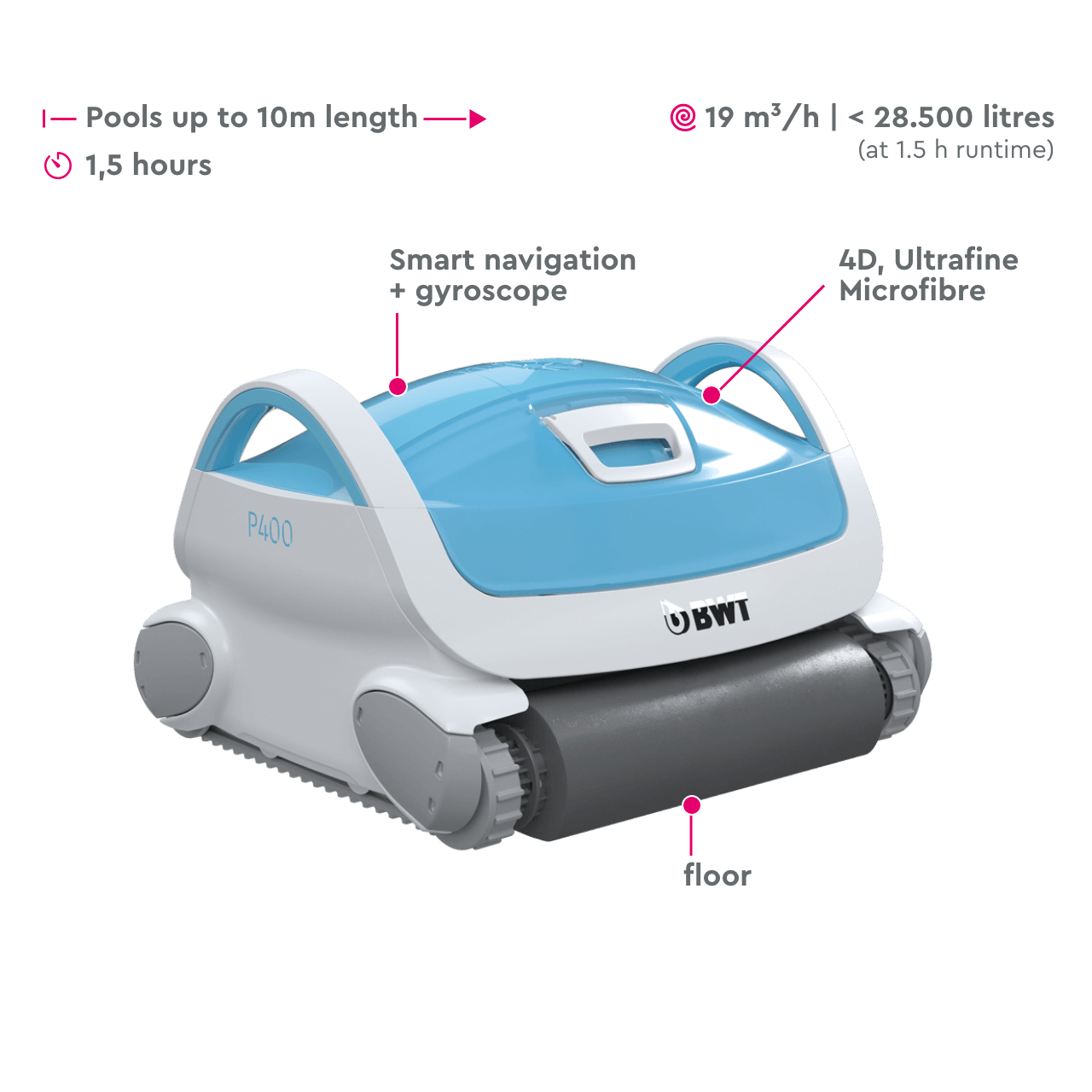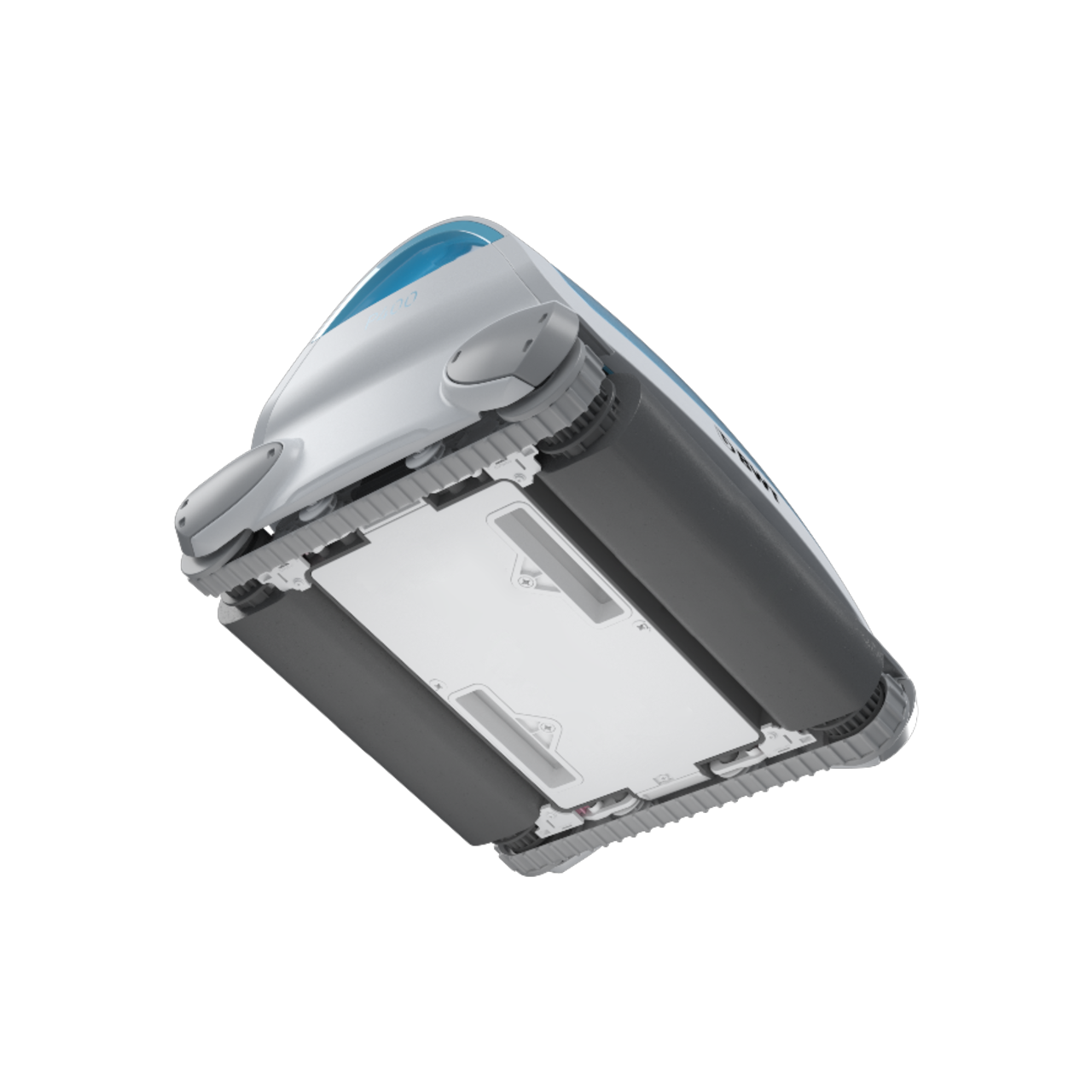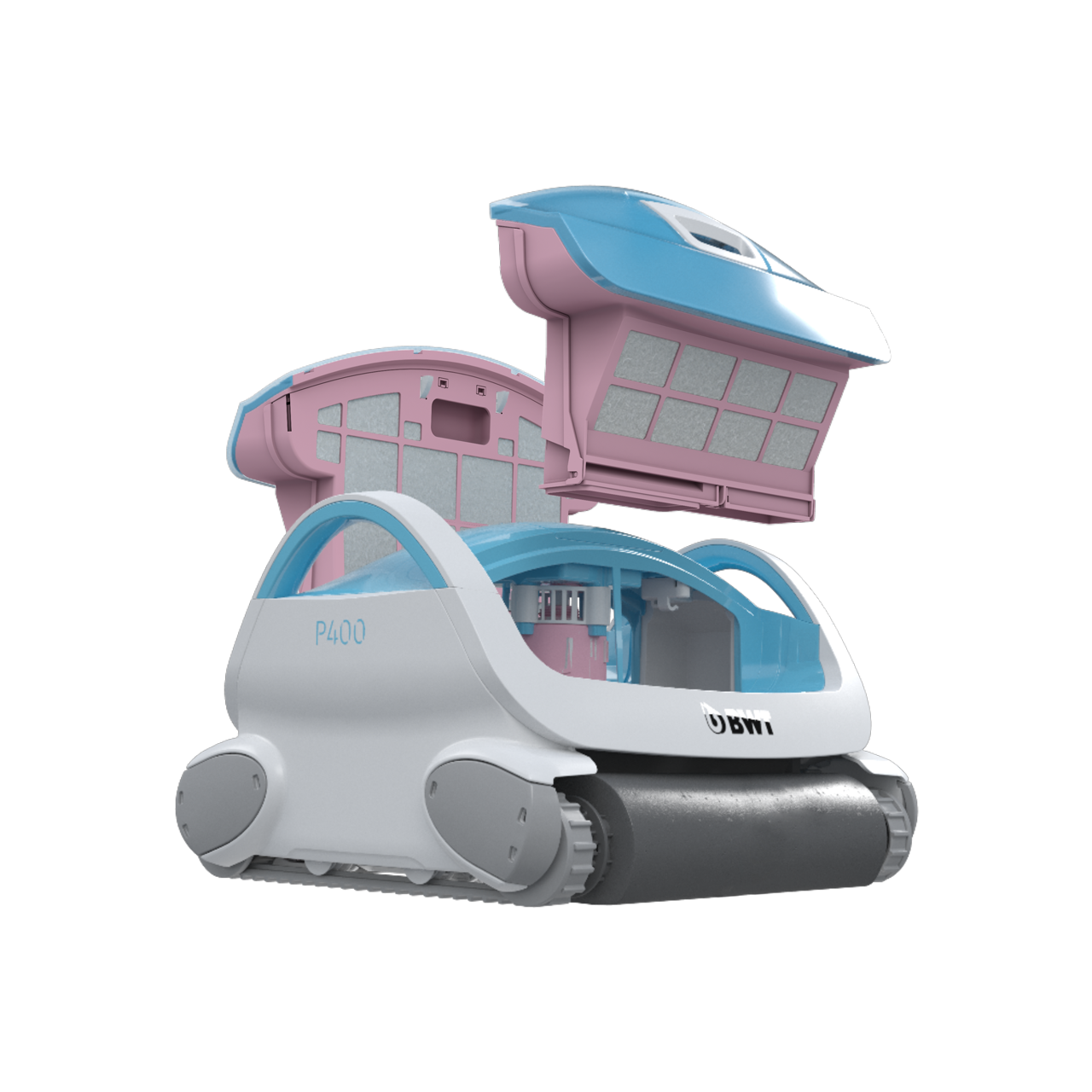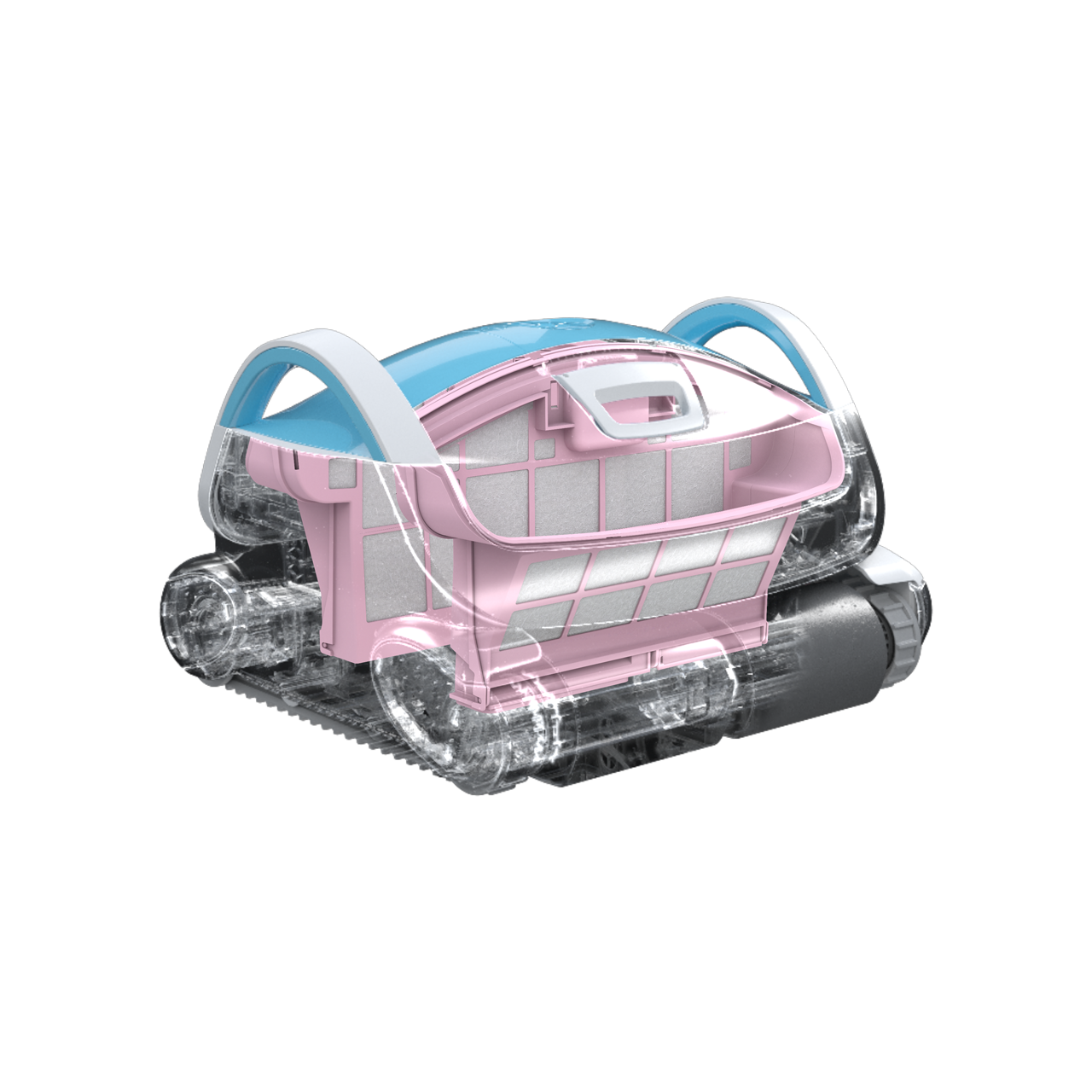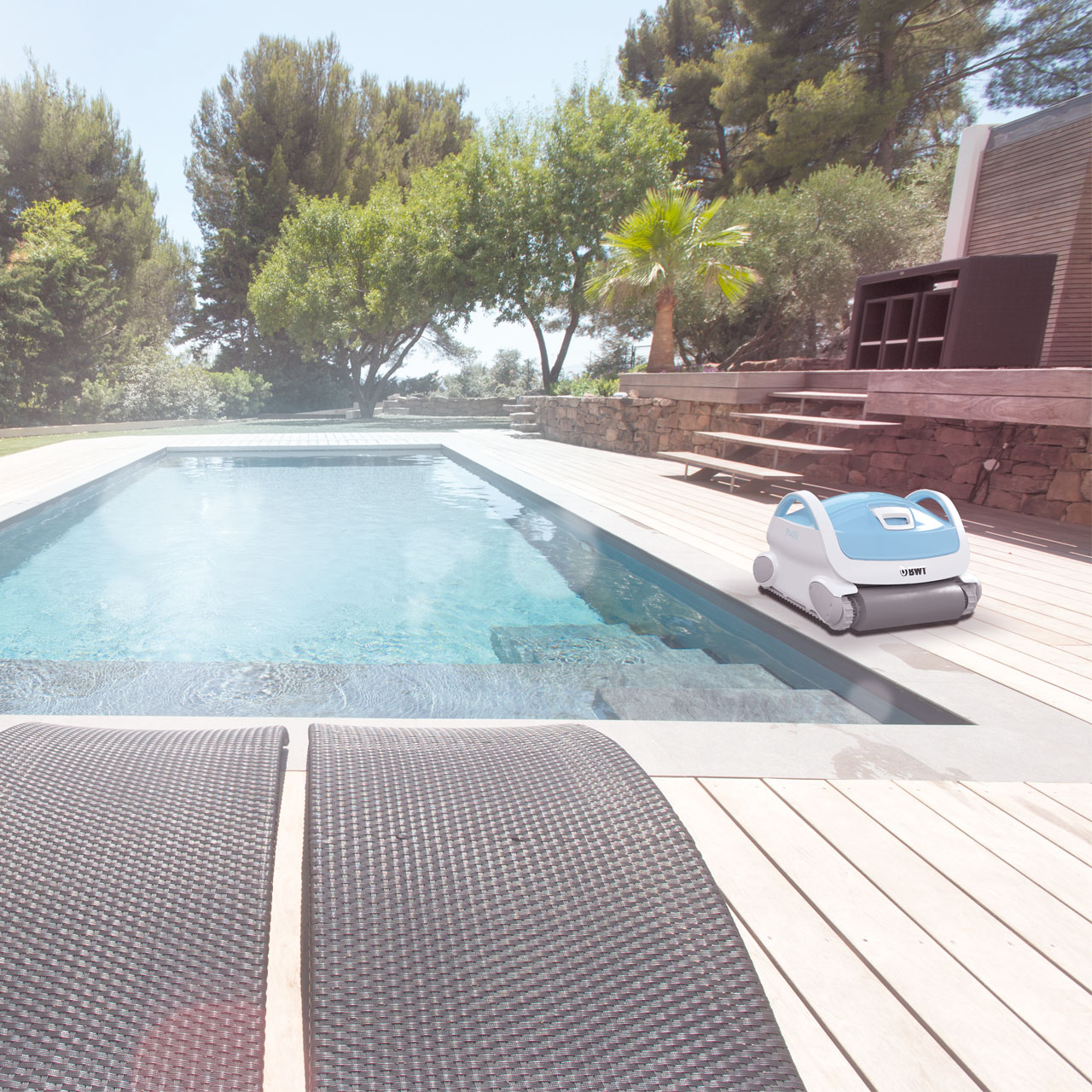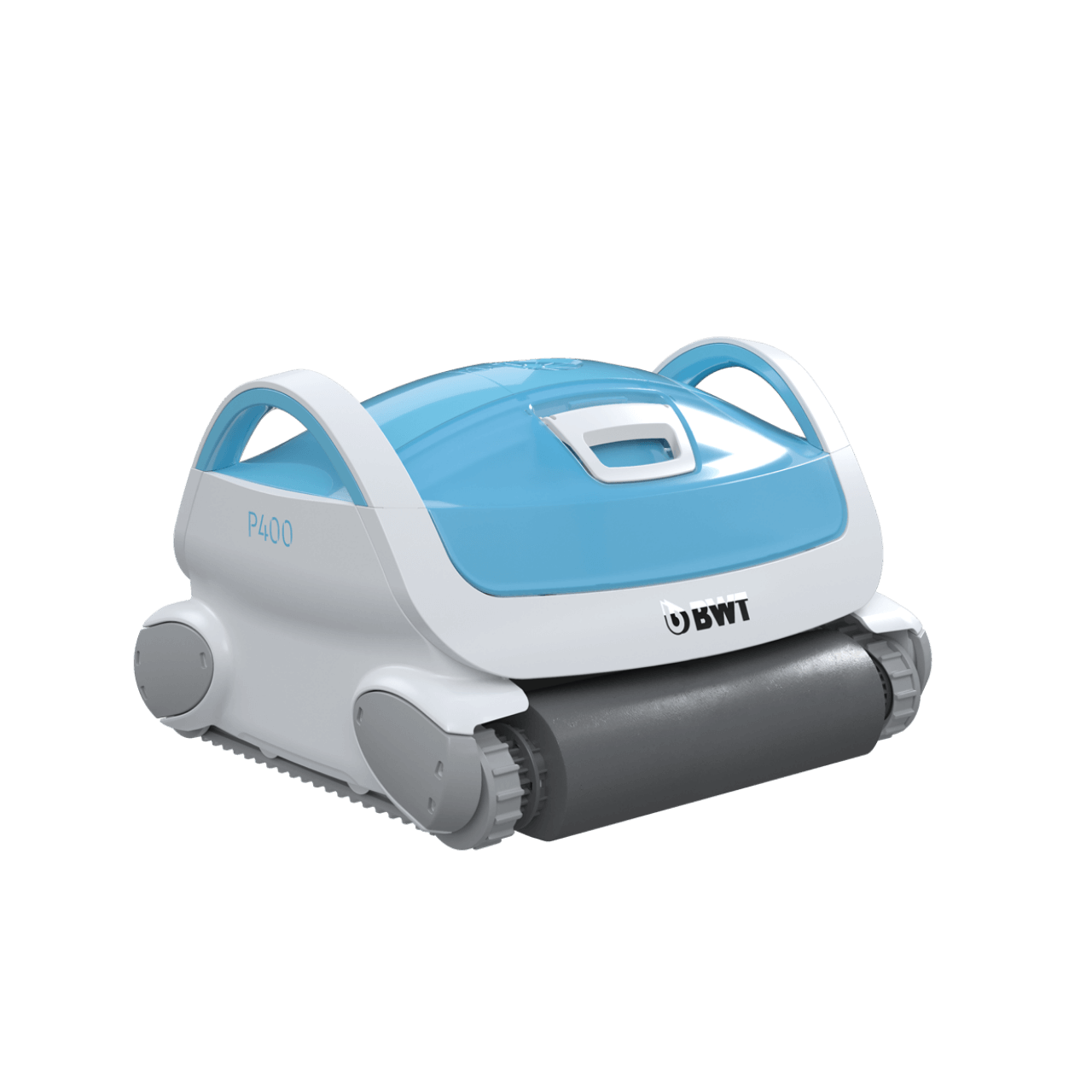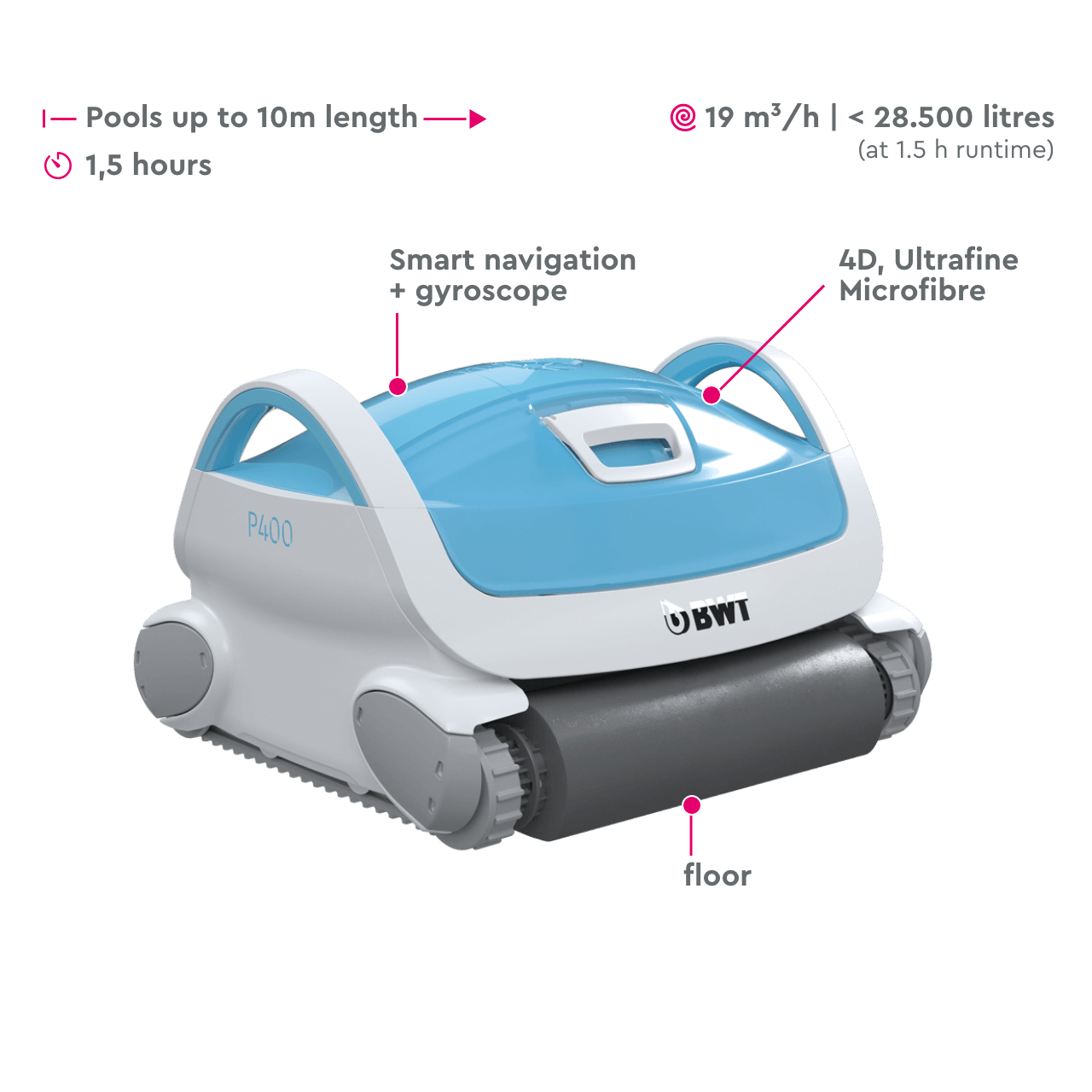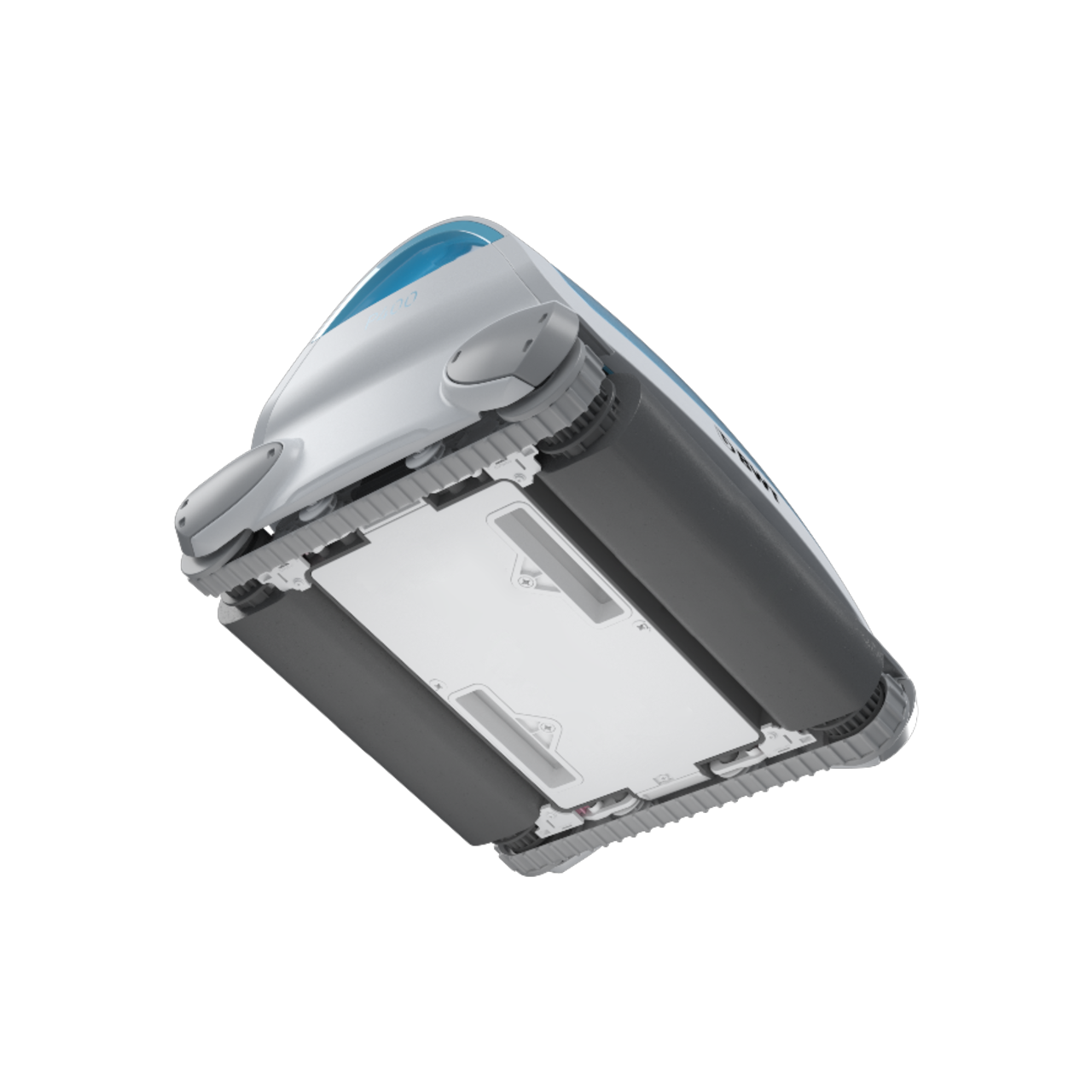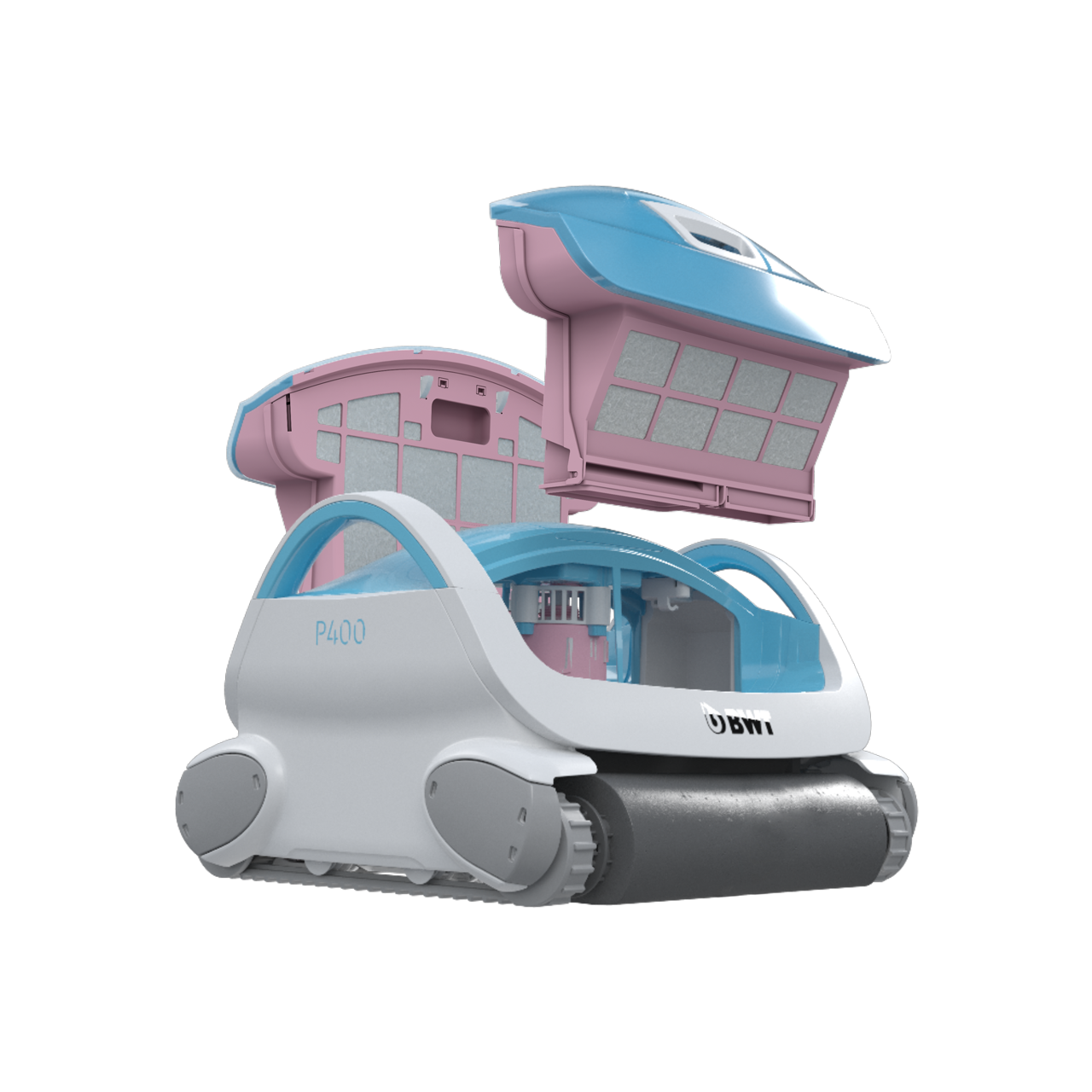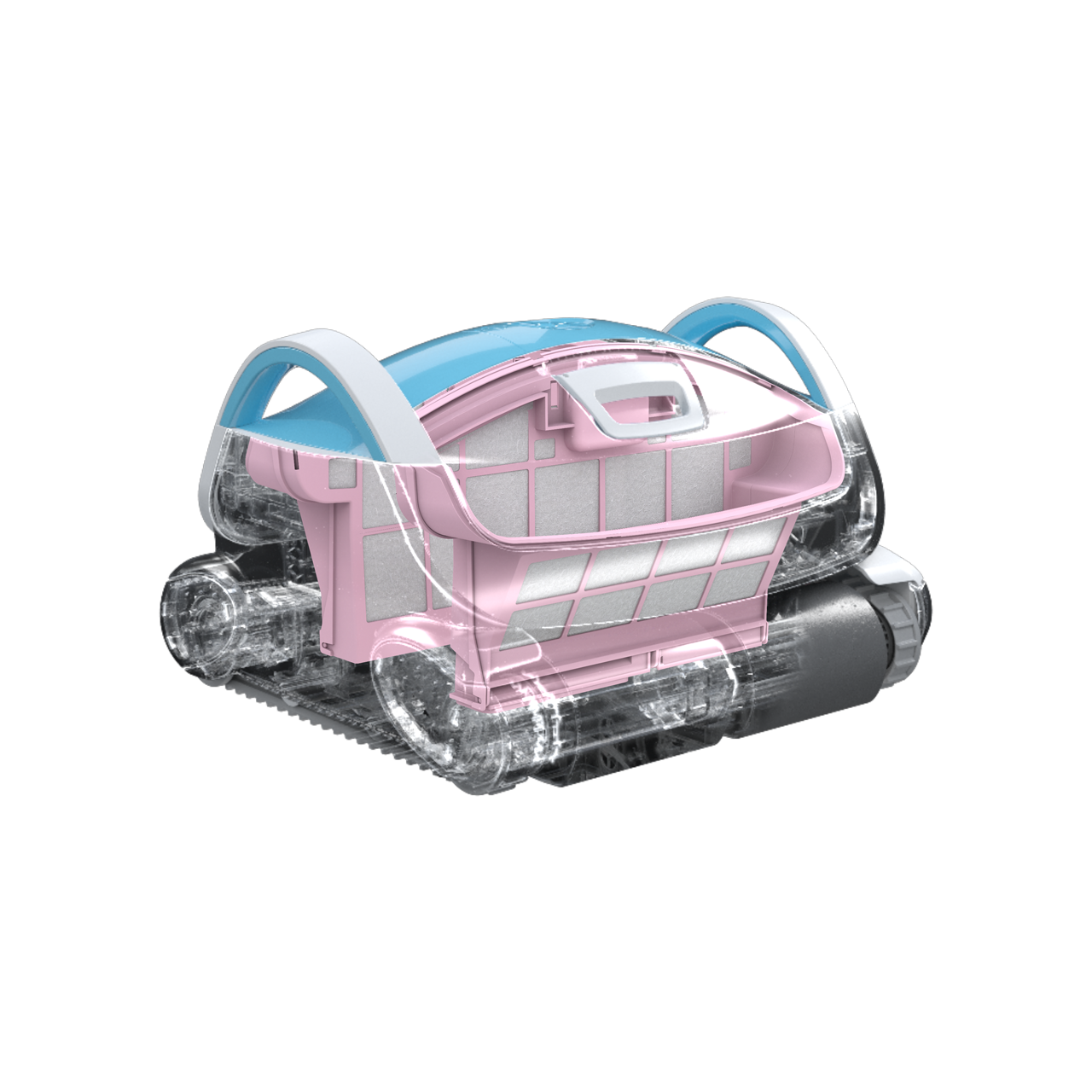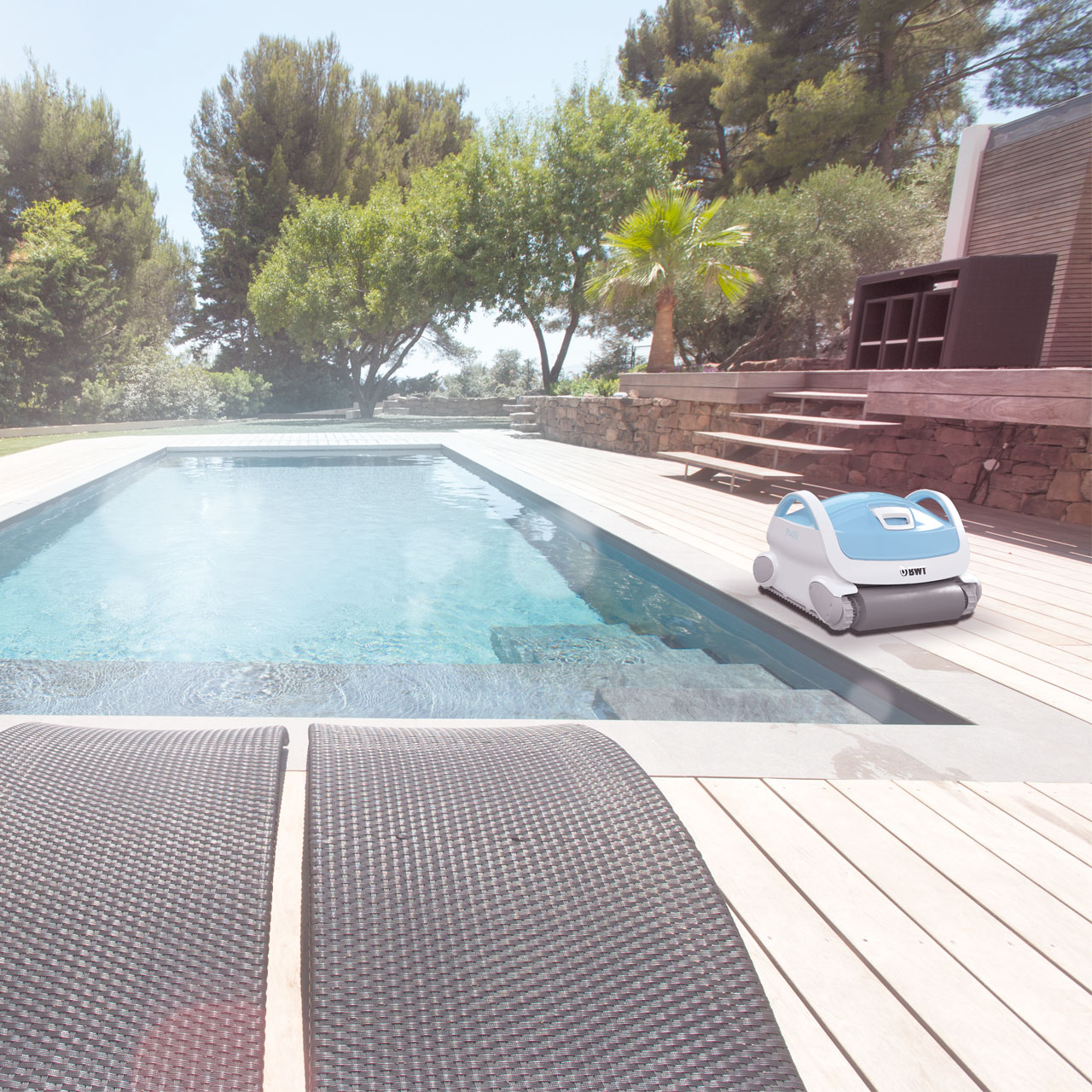 Pool robot P400
Short cleaning time for more relaxation by the pool
This article is currently only available on request.
BEST PERFORMANCE IN A SHORT TIME: Cleaning time of max. 1.5 h
CLEANING YOU CAN COUNT ON: Cleans the bottom of pools up to 10 metres long, optimal cleaning performance thanks to adjustable nozzles
HIGH QUALITY & RELIABLE: Thanks to modern 4D filter technology
4D filter
BWT pool robots are equipped with a 4D filter. The 4D filter technology consists of a filter bag that catches even the tiniest dirt particles of only two micrometres in diameter.
Optimum suction power
Thanks to the adjustable nozzles, BWT pool robots enable strong suction power. The closer you are to the surface to be cleaned, the stronger the suction power. The suction power adapts to the type of dirt to be picked up.
Ideal for all pool types
BWT pool robots are suitable for pools of all shapes and sizes and efficiently clean all pool types, whether foil pools, tiles or polyester pools. Thanks to their PVA rollers and brushes, BWT pool robots find their way around perfectly on any type of surface. BWT pool robots can easily cope with the steepest sections.
Uncomplicated and practical to use
The pool robots are easy to operate and only need to be switched on. The filter is equipped with cartridges accessible from the top and has a handle so that your hands do not come into contact with the dirt when cleaning the filter.
Quick cleaning
BWT pool robots move swiftly and ensure quick cleaning. They are equipped with the innovative and intelligent "Smart Navigation" control system. Using a gyroscope, it calculates the optimal route adapted to the respective pool for speedy and efficient cleaning.
| | |
| --- | --- |
| App control: | - |
| Brush type: | 2 PVA foam brushes |
| Cable length: | 18 m, Swivel |
| Dimensions in mm (w x h x d): | 430 x 278 x 351 |
| Drive technology: | Single drive, Breezer technology |
| Duration of the cleaning: | 1,5 h |
| Filter type: | 4D, Ultrafine Microfibre |
| Maximum pool length in m: | 10 |
| Navigation system: | Smart Navigation + Gyroscope |
| Suction power: | 19 m³/h | < 28.500 litres at 1,5 h runtime |
| Transport Caddy: | Premium Trolley |
| Type of cleaning: | Floor |
| Weight: | 9,75 kg |
No this pool robot is only designed for floor cleaning, other pool robots have wall cleaning functions.
All models that can be sent in for repair can also be found under "Select pool robot" in the form.
The following robots can be sent to us for repair:
BWT B100, BWT B200
BWT D100 to BWT D600
BWT P400 to BWT P600
aquabot FRC50, FRC70, FRC90
aquabot UR200 to aquabot UR400
aquabot WR200 to aquabot WR400
aquabot K100 to aquabot K300
Aquarius
Magnum
Magnum junior
Ultramax
Ultramax junior
Top-class products, great service
Professional services for you in our online shop