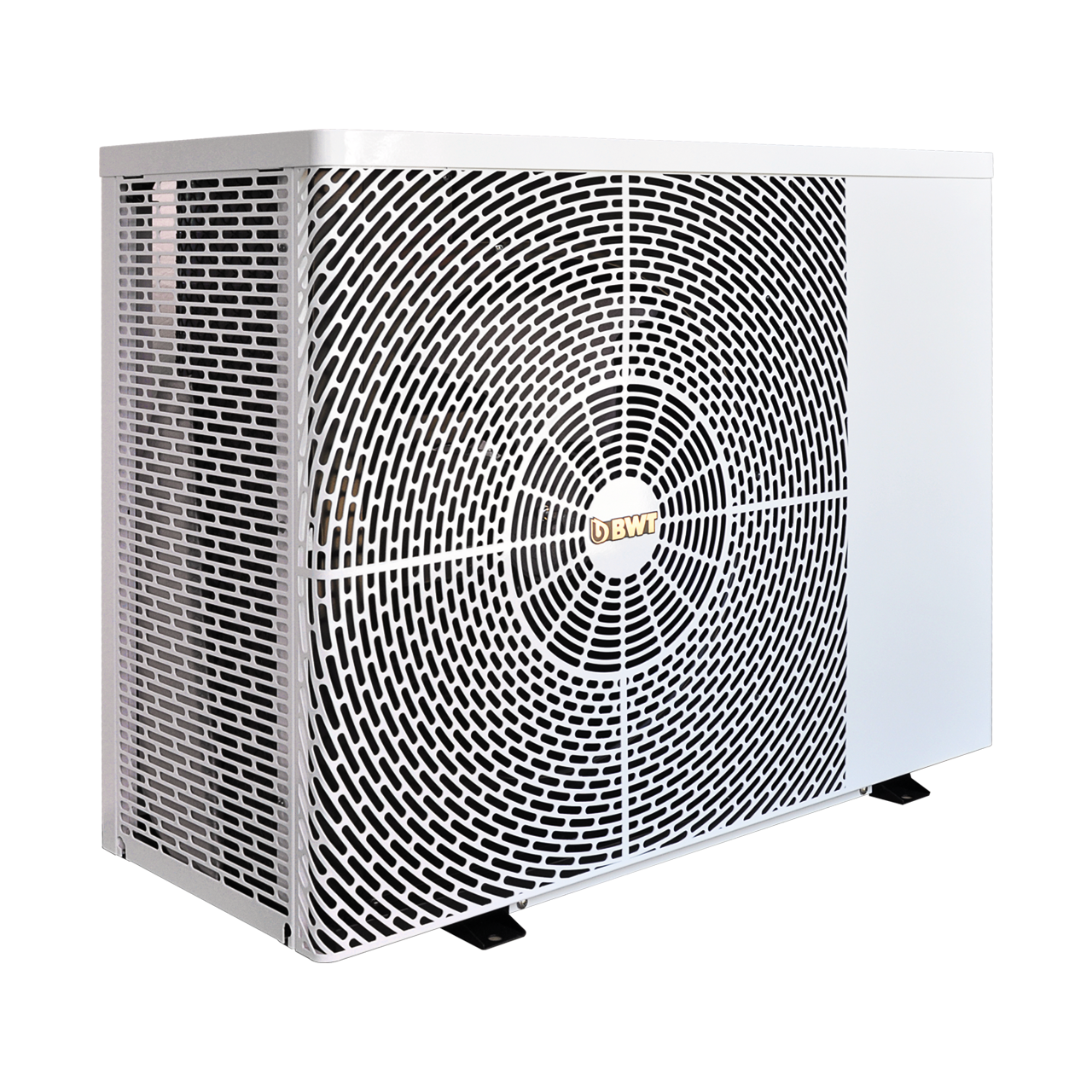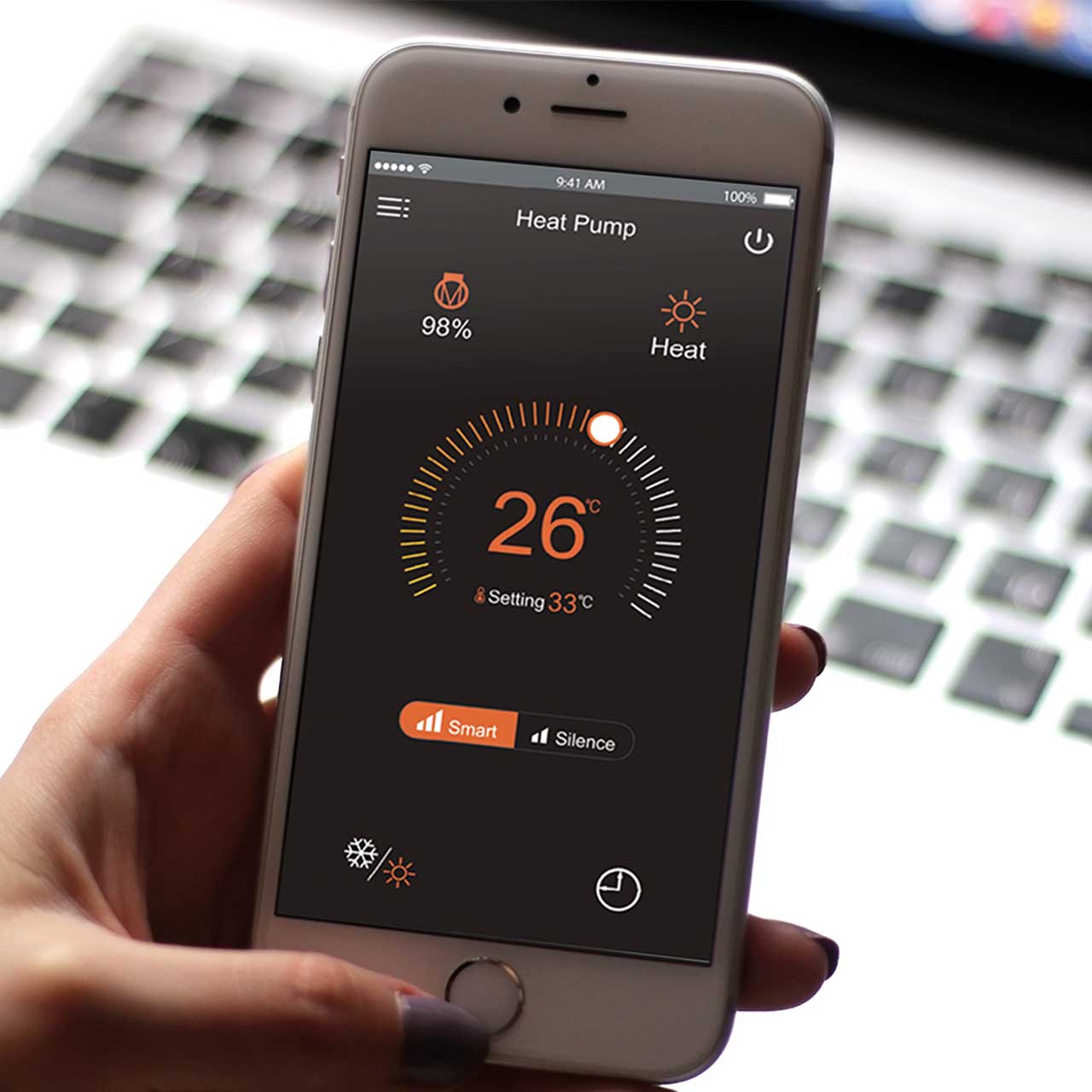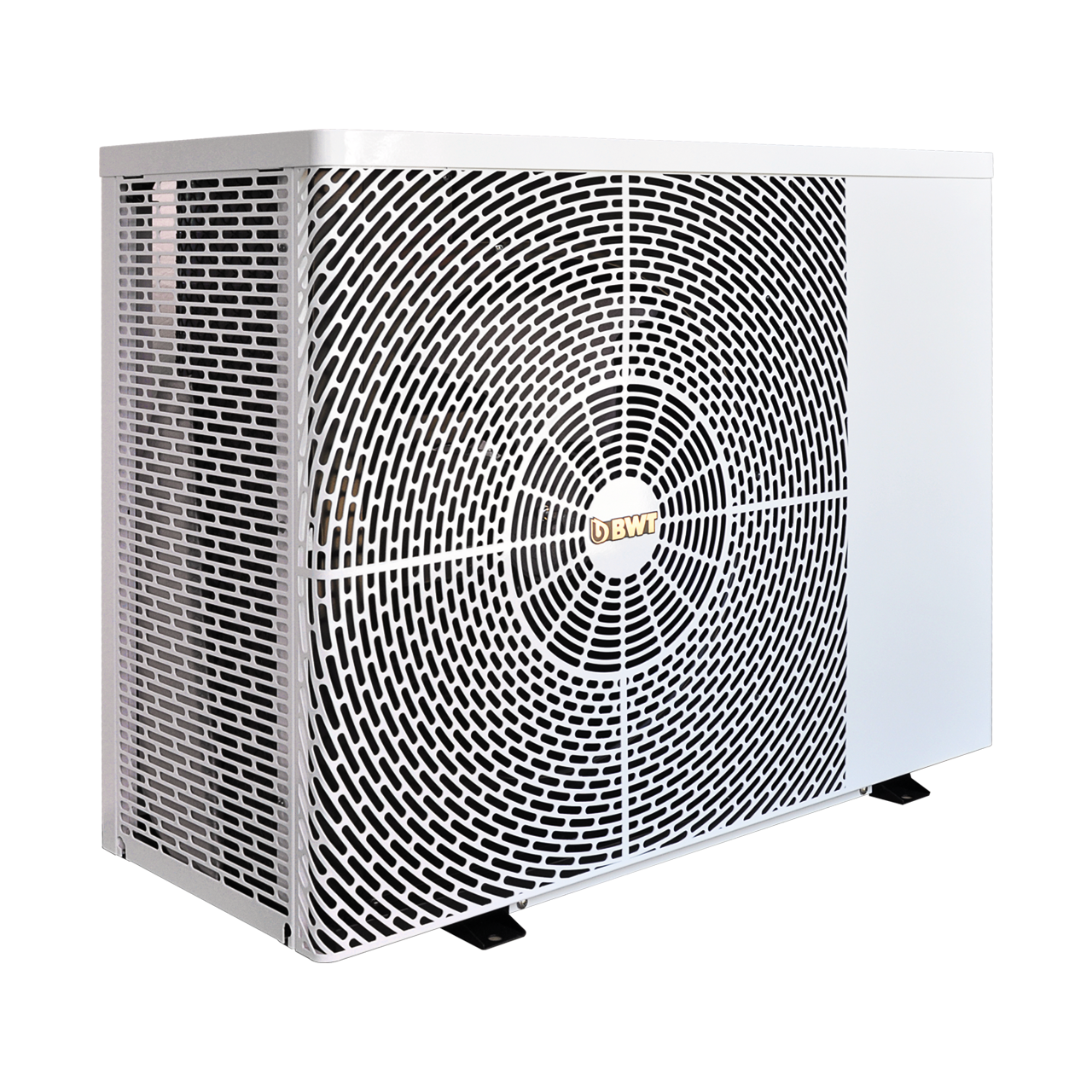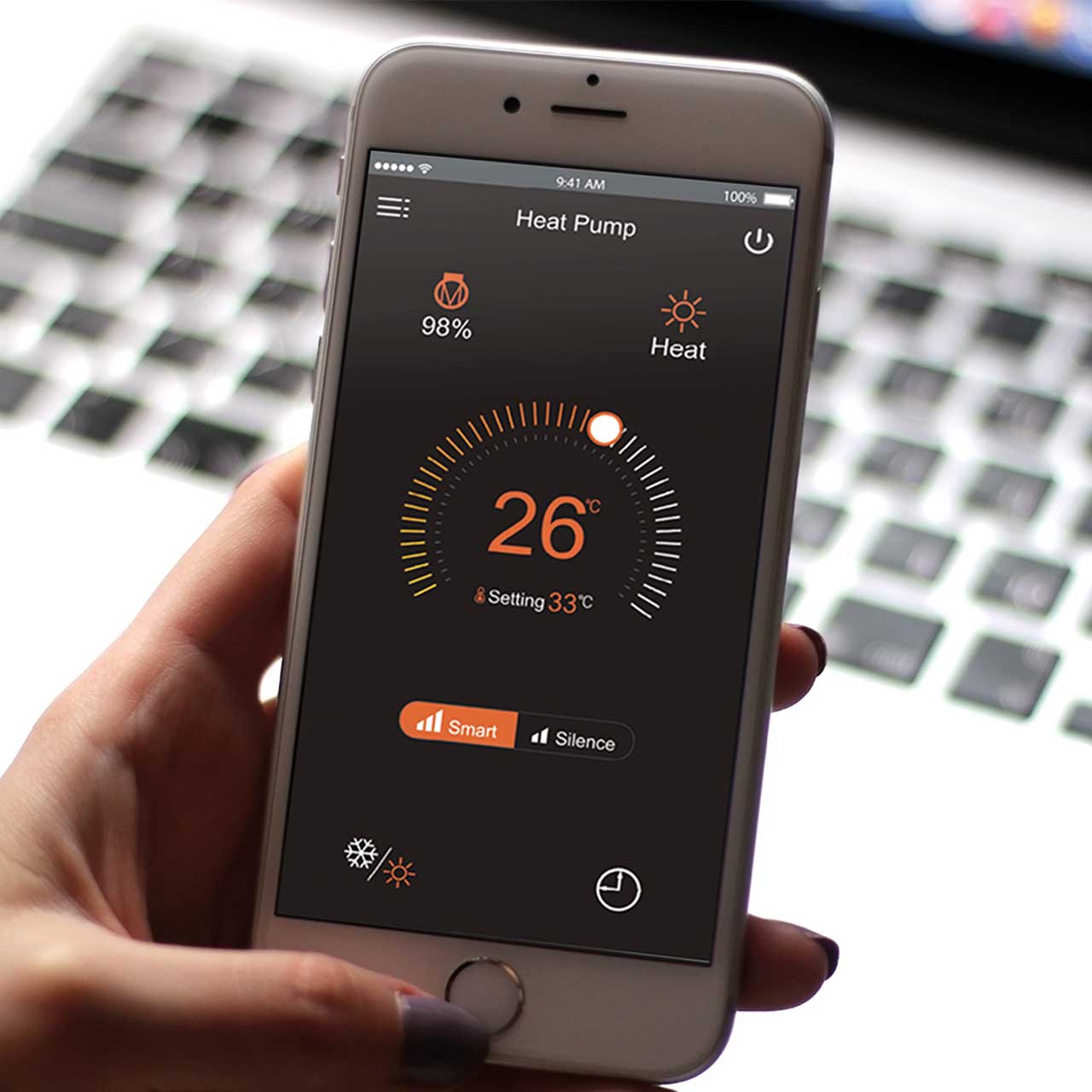 BWT Inverter Horizontal Heat Pump HI-HC 132
Our best performing heat pump with high energy efficiency for the best pool experience
This article is currently only available on request.
AUTOMATIC REGULATION:The heating system regulates itself automatically through inverter technology.
SPECIALLY QUIET: Up to 10 times quieter than conventional heat pumps
REVERSIBLE HEAT PUMP: Can be used for both heating and cooling the pool water

PREMIUM WARRANTY PACKAGE: 3 years on heat pump, 10 years on compressor, lifetime on titanium heat exchanger
Supplied with: Fullinverter HI-HC heat pump, winter cover bonnet, vibration dampers, unions with transition to DA50 adhesive sleeve
The BWT Inverter Horizontal is an efficient and durable solution for heating or cooling your pool. With it, you can enjoy bathing in perfectly tempered pool water.
INVERTER PRINCIPLE
With inverter technology, the BWT heat pump can vary its output between 20 % and 80 % (depending on operating conditions and outside temperature) to perform the optimal settings. It automatically measures and regulates to ensure the desired pool temperature.
REVERSIBLE HEAT PUMP
The BWT Inverter Horizontal is reversible: at the touch of a button on the control panel, your pool water is either heated or cooled.
ADVANTAGES
Long-lasting: The inverter heat pump is switched on and off much less frequently than a conventional heat pump. This not only protects the cooling system, but also enables a longer service life.
Quiet: Inverter heat pumps are significantly quieter than conventional heat pumps, as they can regulate the speed of the impeller and the compressor power down.
Efficient: The inverter heat pump automatically switches to energy-saving partial load when the full heating power is not required. This results in significantly lower electricity consumption. The heat pump can simply be connected to the house current.
Uncomplicated installation: The pool heat pump is simply integrated into the existing filter circuit via a bypass system.
LOW NOISE OPERATION
Conventional on/off heat pumps have a constant noise level - even when the water temperature approaches its set point. In contrast, the compressor of the BWT inverter heat pump slows down noticeably as soon as the water temperature approaches its setpoint. This reduces the noise level to a minimum.
WIFI MODULE
With the WIFI module, the BWT Inverter Horizontal can be monitored on the smartphone at any time with just a few clicks. Not only is the current data displayed in real time, the heat pump can also be controlled at any time and from any location. Attention: The WIFI module can only be used if the heat pump is installed in a location with WIFI.
Product features
Product number:
125252279
| | |
| --- | --- |
| COP at 20 % of nominal power (at 15 °C air and 26 °C water): | 7,7 |
| COP at 20 % of nominal power (at 26 °C air and 26 °C water): | 15,4 |
| COP at 100 % of nominal power (at 15 °C air and 26 °C water): | 4,8 |
| COP at 100 % of nominal power (at 26 °C air and 26 °C water): | 7,3 |
| Compressor: | Dual rotation |
| Connection: | 50 |
| Coolant: | R 32 |
| Dimensions in mm (w x h x d): | 954 x 648 x 349 mm |
| Heating capacity in kW (15 °C air & 26 °C water): | 9 |
| Heating capacity in kW (26 °C air & 26 °C water): | 13.2 |
| Housing: | Aluminium |
| Inverter technology: | Yes |
| Max. Power consumption (A): | 10,5 |
| Modes: | Smart and Silence |
| Operating temperature: | -10 - 43 °C |
| Recommended swimming pool volume: | 30 - 55 m³ |
| Type of heat exchanger: | Helical titanium heat exchanger |
| Weight: | 50 kg |
Top-class products, great service
Professional services for you in our online shop