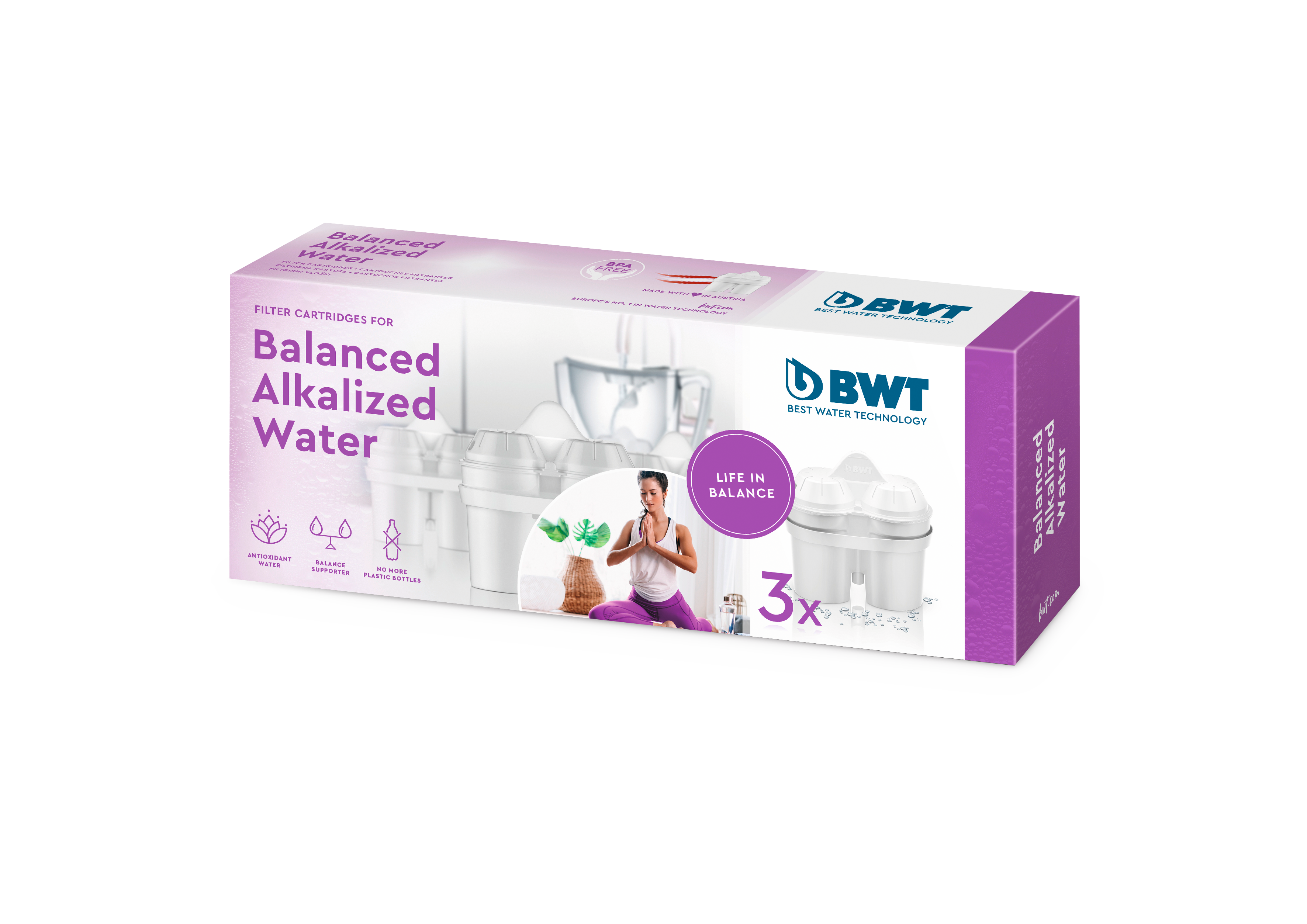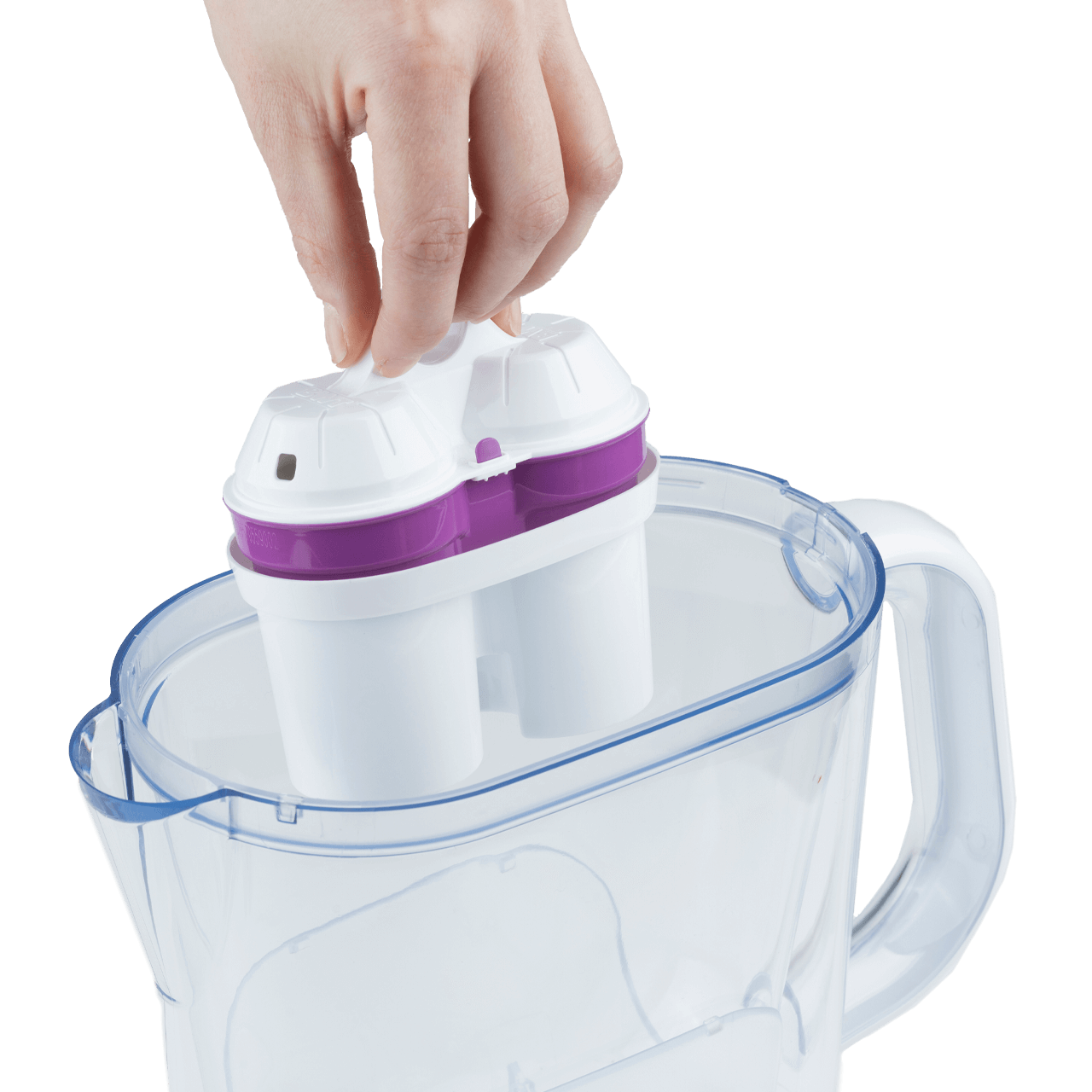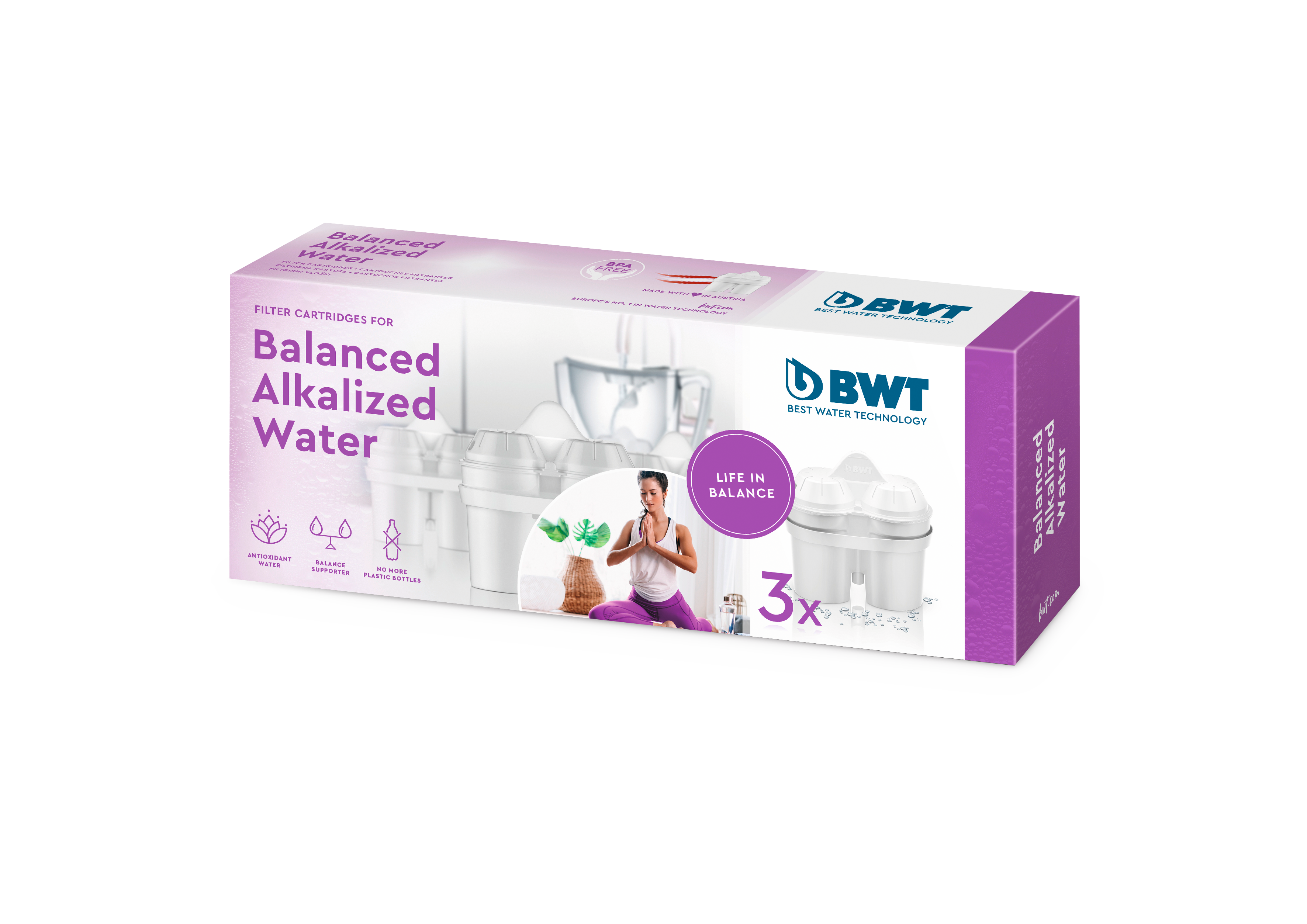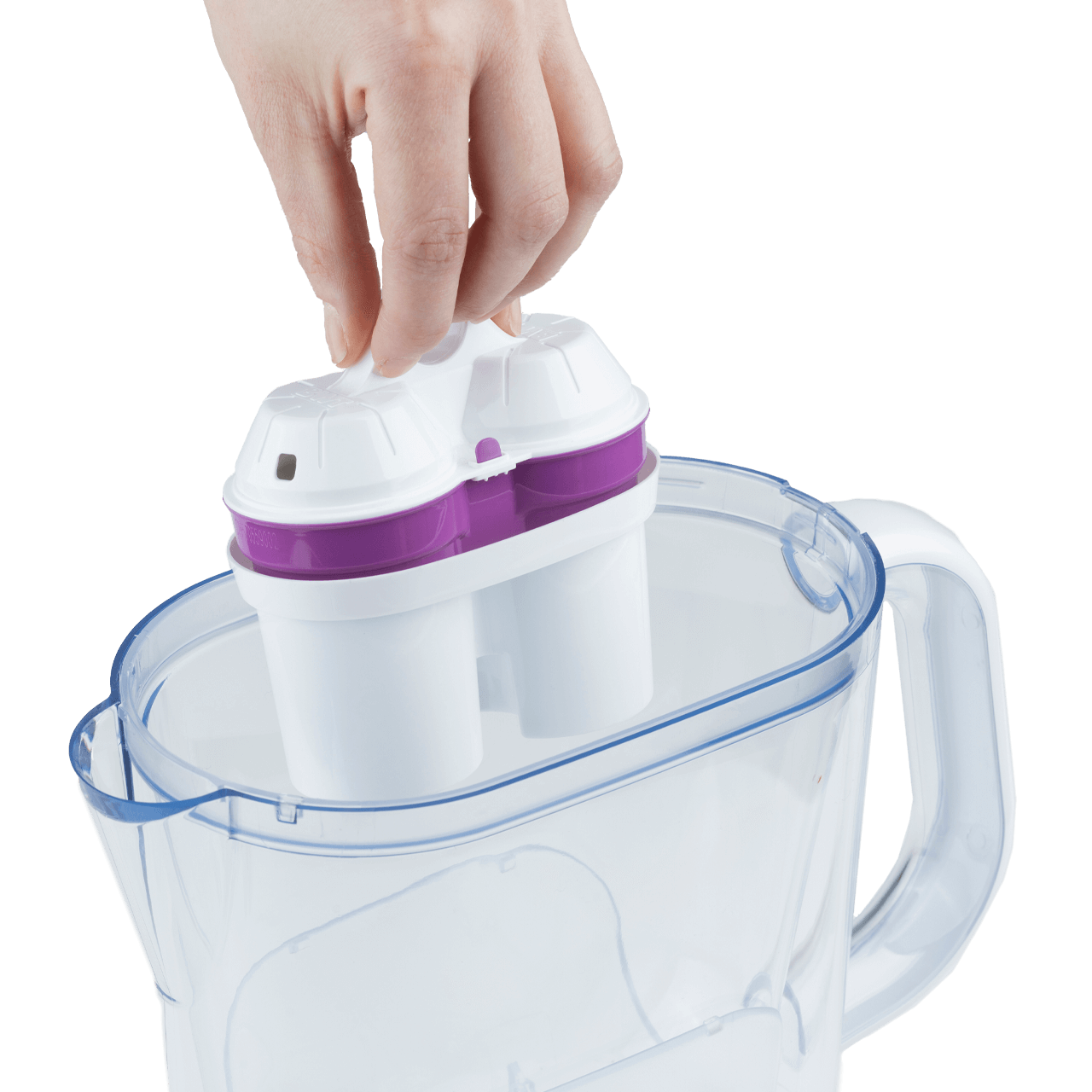 Filter cartridges - variants NEW
Wasser trinken. Säure-Basen-Haushalt stärken.
Available, delivery time: 1-4 days
The shipping costs are € 10,- for international shipping.
Orders over € 200, - have free delivery, unless otherwise stated in the checkout. Delivery will be made within 3 - 4 business days after sending the order confirmation.
We want you to be completely satisfied with the purchase of your BWT product. If you are not, we will refund the full purchase price.
To do this, please let us know the reason for your dissatisfaction via the contact form and provide us with your contact details. For further processing, we will then contact you personally as soon as possible.
Pay conveniently with credit card, online banking, PayPal, Klarna, Apple Pay or other available payment methods.
Inform me when the product is available as a special offer.
Vorteile von Balanced Alkalized + Magnesium Mineralized Water:
Erhöht den pH-Wert des Wassers und hält somit den Säure-Basen-Haushalt in Balance
Unterstützt den Stoffwechsel und die Verdauung
Sorgt für mehr Energie und Vitalität
Vorteile der Filtertechnologie:
Optimaler Geräteschutz für Haushaltsgeräte wie Kaffeemaschinen und Wasserkocher: Reduziert den Kalkgehalt des Wassers

Reduziert geruchs-­ und geschmacksstörende Stoffe wie Chlor sowie organische Verunreinigungen

Reduziert Partikel > 200 μm (Sand, Partikel aus der Leitung) und Schwermetal­le (Blei und Kupfer)
Im praktischen Abo versandkostenfrei! Abo kann flexibel und jederzeit gekündigt werden.

Der Säure-Basen-Haushalt unseres Körpers ist ein komplexes Regulationssystem. Er gewährleistet, dass der lebenswichtige Blut-pH-Wert konstant gehalten wird und, dass in den unterschiedlichen Bereichen des Körpers immer der notwendige ph-Wert herrscht. Wichtig zu wissen ist: Säuren und Basen sind nicht gut oder schlecht. Es kommt auf die Balance an. Solange die verschiedenen Regionen ihren benötigten pH-Wert halten, arbeitet der Stoffwechsel des Körpers problemlos. Gerät diese Balance von Säuren und Basen im Körper aus dem Gleichgewicht, wirkt sich das auf Dauer negativ auf unsere Gesundheit aus.
BWT water⁺ balance erhöht den pH-­Wert des Leitungswassers auf einen Wert zwischen 8 bis 9*. Alkalisches Wasser (basisches Wasser) leistet einen essenziellen Beitrag zur Erhaltung des körperlichen Wohlbefindens, indem es den Säure­-Basen­-Haushalt in Balance hält und bei 2,5 l* bis zu 20 % des Tagesbe­darfs an Magnesium abdeckt.
Alkalien. Durch falsche Ernährung, zu wenig Bewegung und zu viel Stress neigt unser Körper zur Übersäuerung. Zahl-reiche Erkrankungen (wie Erschöpfung, rheumatische Erkrankungen, Osteoporose, Diabetes) stehen im Ver-dacht als Folge von Übersäuerung aufzutreten. Bei den heutigen Ernährungsgewohnheiten können große Mengen an Säuren entstehen, deren Entsorgung den Körper überfordern können. Alkalisches Wasser unter-stützt den Körper dabei, den Überschuss an Säure auszugleichen. Durch das Trinken von alkalischem Wasser kann das Säure-Basen-Gleichgewicht wiederherge-stellt und so einer Übersäuerung entgegengewirkt werden.
Product features
Product number:
SET020024
| | |
| --- | --- |
| Cartridge change interval: | 4 weeks |
| Chlorine reduction: | > 99 % |
| Filter capacity: | 120 l @ 15-18 °d KH |
| Heavy metal reduction: | > 95 % |
| Lead time: | 5 min |
| Limescale protection: | No |
| Limescale protection for your appliances: | - |
| Magnesium release: | 10-20 mg/l |
| Mineralised with magnesium for perfect taste: | Yes |
| Reduction of organic substances: | Yes |
| pH value filtered water: | > 8,5 |
Wasserfilter Vorteils-Sets
Erstklassige Produkte, großartiger Service
Bester Service im Onlineshop