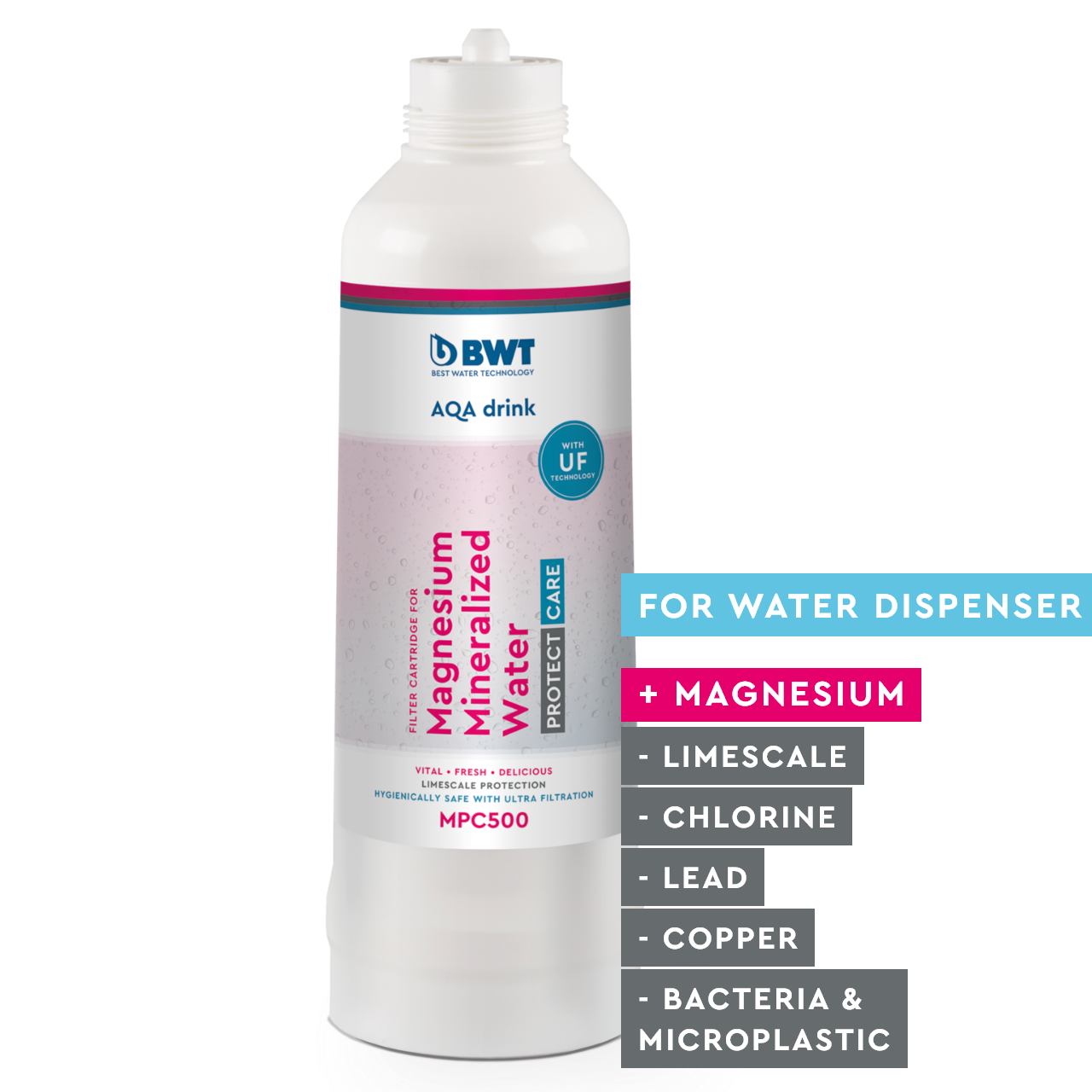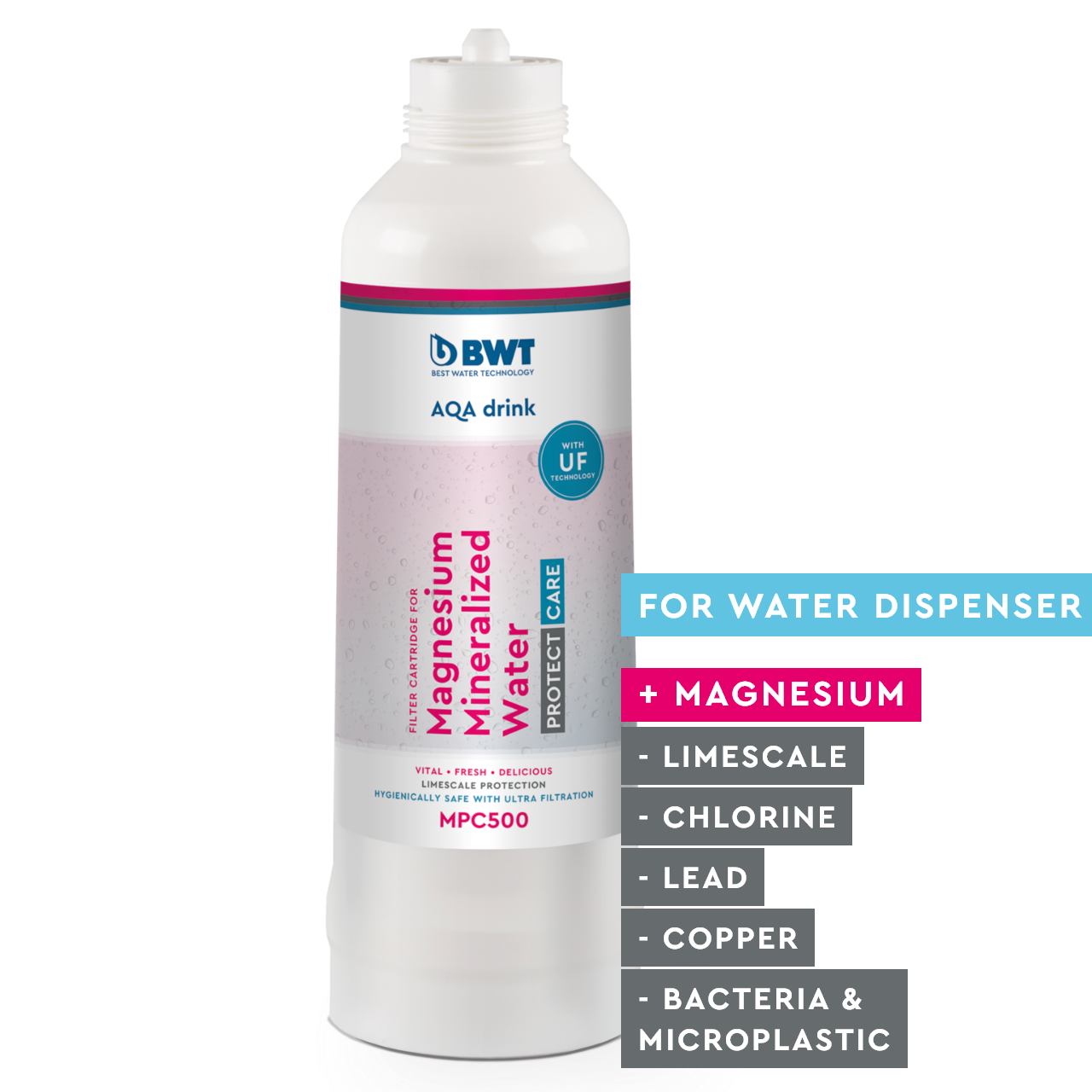 AQA drink Pro 20 CAS table top
Water dispenser as tabletop variant with 3 water options
This article is currently only available on request.
Table top or free standing unit
Triple hygiene protection with BWT system hygiene
Simple use
3 water options for individual drinking pleasure
Integrated cup dispenser for free-standing unit
Scope of delivery: water dispenser, base cabinet (for free standing unit), water installation set, filter head, MPC filter, CO² installation set (for models with sparkling water)
AQA drink Pro 20 CAS table top
Table top AQA drink Pro 20
The AQA drink Pro 20 is a powerful, compact all-rounder and is suitable for all areas with a medium water consumption - in the kitchen, in the office, in the gym or in shops. The unit is equipped with 3 water options - still, chilled and sparkling. The capacity is 20 l/h with chilled/ sparkling water. BWT magnesium technology and integrated UV technology ensure extra hygiene.
Filter cartridge reduces microplastics
The Magnesium Mineralized Water Protect Care filter reduces odour- and taste-disrupting substances, such as chlorine, and heavy metals like copper, lead and nickel. The patented BWT magnesium technology enriches the water with magnesium. The integrated ultrafiltration membrane retains 99.9999% of bacteria and reduces microplastics down to 0.001 mm for hygienic safety.
| | |
| --- | --- |
| Cold water: | Yes |
| Dimensions in mm (w x h x d): | 23 x 39 x 36 cm |
| Hot water: | No |
| Mains voltage/frequency: | 220 - 240/50 V/Hz |
| Number of users: | up to 20 |
| Sparkling water: | Yes |
| Still water: | Yes |
| Tap height: | 21,5 cm |
| Water delivery cooled/sparkling: | 20 l/h |
| Water delivery hot: | - |
| Water delivery still: | 20 l/h |
| Water temperature cooled: | 4 - 12 °C |
| Water temperature hot: | - |
The cleaning of the units is subject to certain regulations. Thus, all parts carrying essence must be disinfected at least every 3 months. This can be done via the integrated software and with hot water. For the water-carrying parts, we recommend a hygiene service every six months, as with a water dispenser.
An Aquastop is integrated into the BWT filter head, which prevents water from escaping unintentionally when the shut-off valve is open if no AQA drink filter cartridge is installed.
However, it is advisable to turn off the water supply when replacing the filter and relieve the pressure by briefly opening the tap or pressing the cold water button on the water dispenser.
Like any refrigerator, a water dispenser also emits sounds. When drawing bubbling water, a pump will also be audible.
Filter cartridges for water dispenser
Accessories
Top-class products, great service
Professional services for you in our online shop