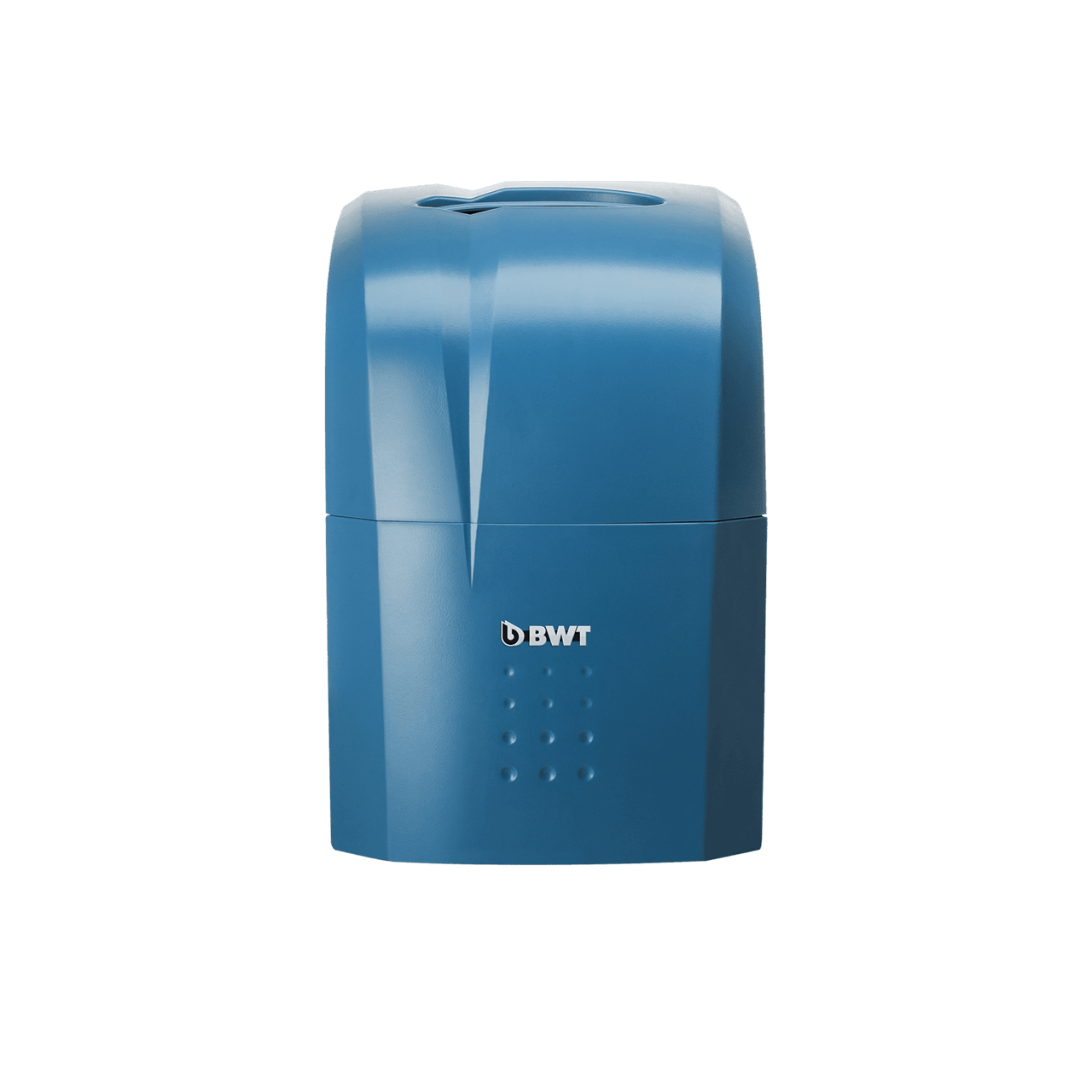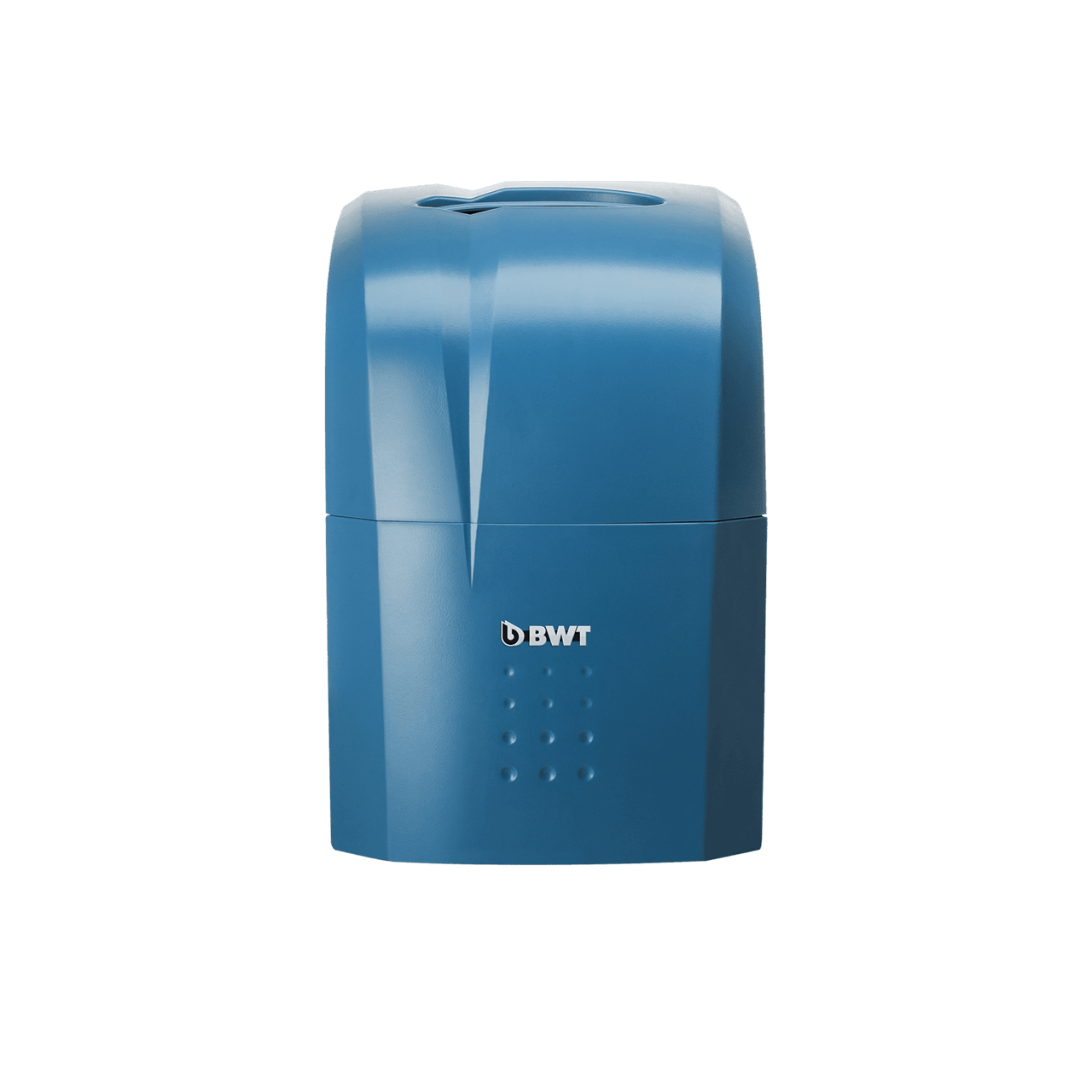 AQA life
The compact, space-saving duplex unit
This article is currently only available on request.
Duplex system for 24 hours of soft water
Compact, space-saving design
Low salt and water demand
Also suitable for solar heating with optional solar module
Consumables for softeners
Everyone knows the effects of limescale: it leaves traces on glasses, cutlery, shower walls or surfaces in the bathroom and kitchen, but also in household appliances and pipes. BWT pearl water systems transform hard water into silky soft pearl water - for softer skin, smoother hair and to protect the bathroom and household appliances from limescale.
| | |
| --- | --- |
| AQA Stop function: | Optional accessories |
| AQA Watch function: | No |
| Area of application according to DIN 1988-200 Dwelling units | Persons: | up to 6 persons |
| Dimensions in mm (w x h x d): | 410 x 610 x 505 mm |
| Flow rate in m³/h (at 1 bar pressure loss): | 1.8 |
| Height safety overflow in mm: | 295 |
| Salt consumption in kg per m³ water: | 0,48 |
| Salt stock: | 25 kg |
| incl. connection accessories: | Yes |
Use our postcode search to find a BWT drinking water professional near you.
A drain connection, a floor drain and a separate mains connection (230 V/50 Hz) must be available in the immediate vicinity.
The technology of BWT water softeners is based on a process that also occurs in nature. The process is called "ion exchange". During this process, calcium and magnesium are removed from the water and replaced by sodium.
Simplex systems are equipped with one ion exchange column, duplex systems with two such columns. The main advantage of duplex systems with several columns is that no breaks in operation are necessary and the columns can alternate. This means that more fresh pearl water is available at all times.
In simplex systems with only one column, pauses must be taken for regeneration. However, most of the units are programmed to do this automatically at night, when little water is needed and there is still a reservoir of treated water.
You are welcome to make an appointment - just contact us.
We also continue to offer our services for owners of older devices such as the AQA perla, AQA life, AQA smart, AQA smart C, AQA smart Plus etc. Please feel free to contact us and make an appointment.
BWT also offers comprehensive solutions for business customers, from commercial and industrial, pharmaceutical and biotech, hotels and hospitals or for municipalities and cities. Feel free to contact us for individual advice and a non-binding offer!
If you have any questions about our service packages and maintenance offers, or your BWT device refuses to work, or if there is a malfunction which needs to be repaired, then please get in touch with our team.
Depending on whether you want to get rid of limescale in the long term or at least reduce its negative effects, there are two different methods.
A water softener is the right solution if the limescale content in the water is to be permanently reduced.
Limescale protection devices form tiny crystals of calcium carbonate from some of the limescale dissolved in the water, which in turn bind the remaining limescale to themselves. This prevents the limescale from settling in the pipes or boilers. The ideal solution for everyone who wants to leave valuable minerals in the drinking water and still enjoy safe limescale protection.
We will be happy to provide you with non-binding advice by e-mail or telephone and help you find the right product for you and provide you with a quotation. Alternatively, you can find a BWT drinking water professional near you and get advice there on site.
Top-class products, great service
Professional services for you in our online shop