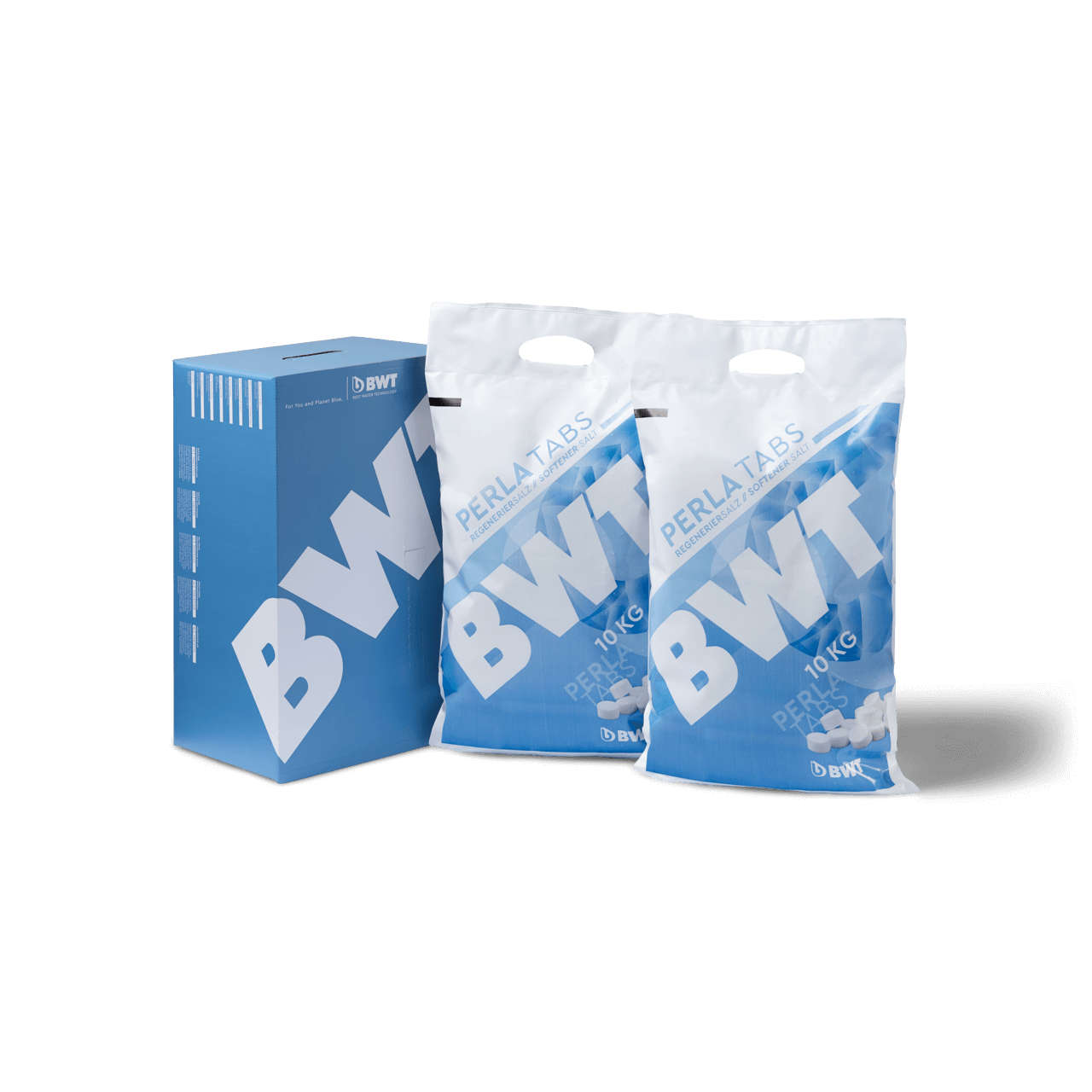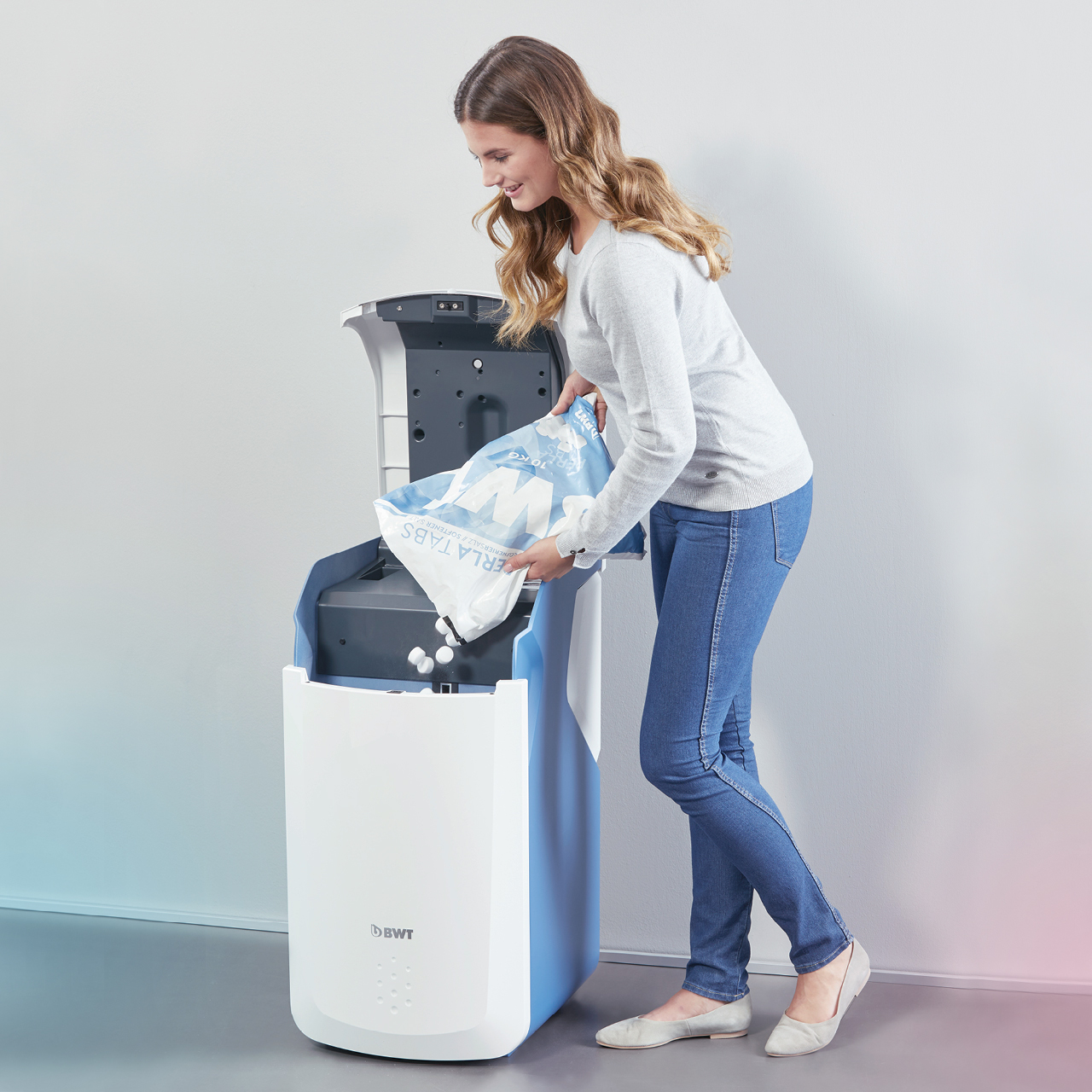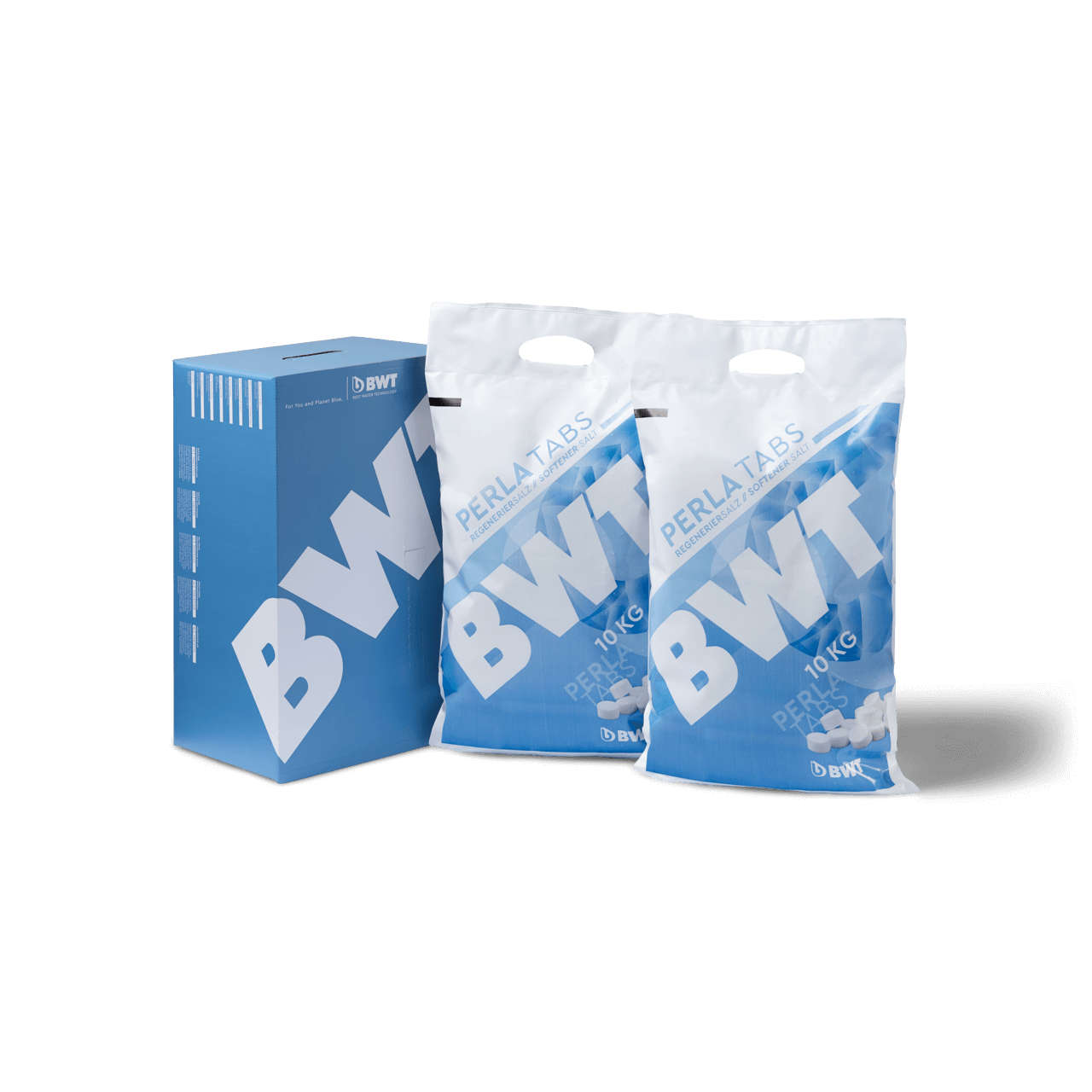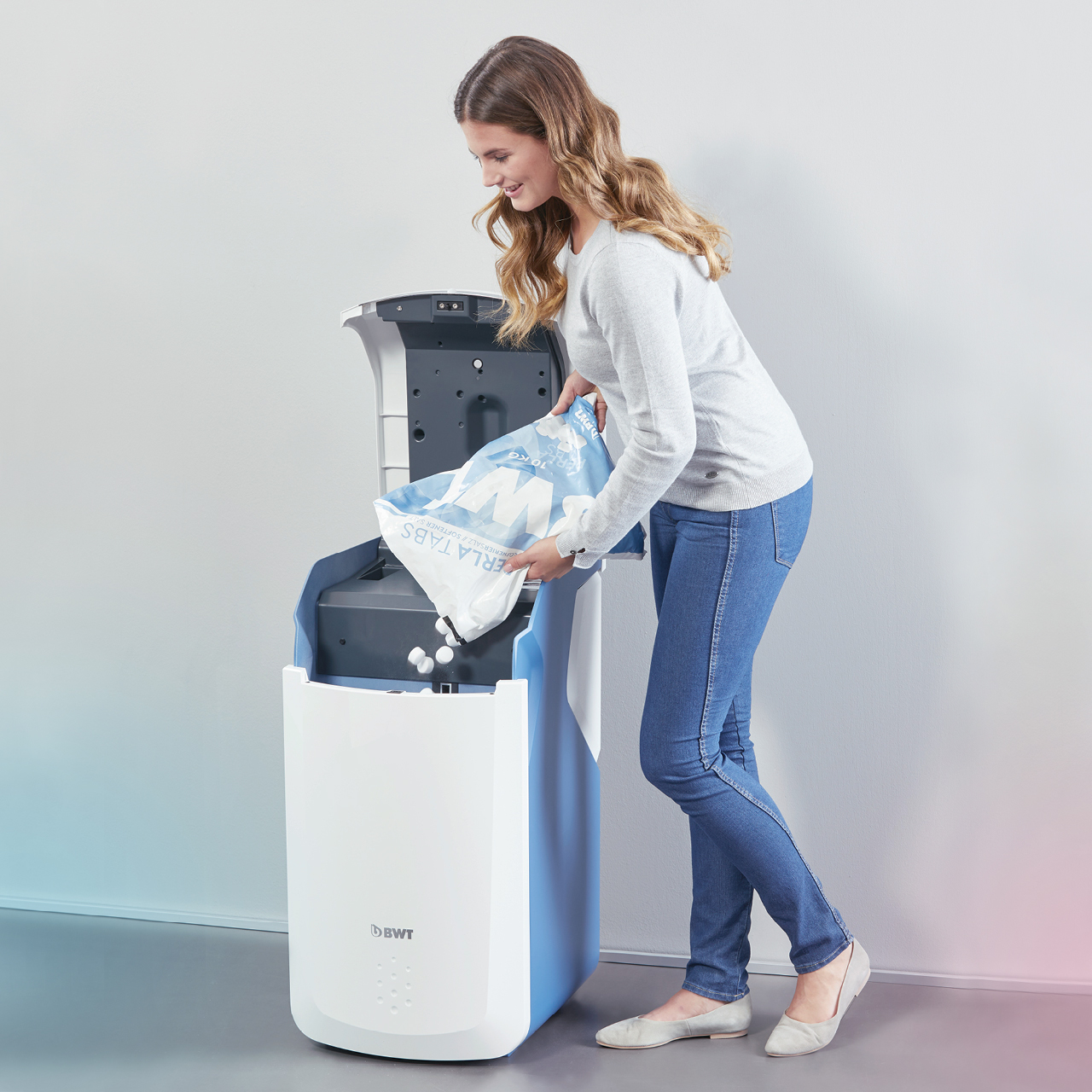 BWT Perla Tabs
Purest salt for all water softeners (99.9 %), in convenient 10 kg bags with carrying handle - also available as a subscription!
Available, delivery time: 1-4 days
The shipping costs are € 10,- for international shipping.
Orders over € 200, - have free delivery, unless otherwise stated in the checkout. Delivery will be made within 3 - 4 business days after sending the order confirmation.
We want you to be completely satisfied with the purchase of your BWT product. If you are not, we will refund the full purchase price.
To do this, please let us know the reason for your dissatisfaction via the contact form and provide us with your contact details. For further processing, we will then contact you personally as soon as possible.
Pay conveniently with credit card, online banking, PayPal, Klarna, Apple Pay or other available payment methods.
Inform me when the product is available as a special offer.
Delivery cost is 50 % reduced
Also available in practical subscription - can be cancelled at any time
2 x 10 kg bags with comfortable carrying handle
Suitable for all softening plants
99.9 % degree of purity
To get the most out of your soft water system and guarantee the longest possible service life, it requires special care - especially when regenerating your system. BWT Perla Tabs regeneration salt with an unbeatable purity content of 99.9% was developed for the regeneration of softening systems in private households. Thanks to the new, handy 10 kg pack, you can easily refill the regeneration salt without heavy lifting, as can be seen in this
Perla Tabs video
.
Suitable for all softening systems.
If you have a softening system from another supplier, you can also benefit from BWT Perla Tabs and the practical subscription. Because Perla Tabs are suitable for all common softening systems on the market
| | |
| --- | --- |
| Dimensions in mm (w x h x d): | 410 x 200 x 260 mm |
| Purity: | at least 99.9 % sodium chloride |
| Weight: | 20.7 kg |
The BWT subscription is designed to make ordering BWT products as easy and convenient as possible. There are no contractual minimum terms. You can easily create, edit or cancel your BWT subscription online at any time.
A BWT subscription allows you to order products that you need on a recurring basis (e.g. hygiene safe) at a delivery frequency and address of your choice, so that you always have enough in stock.
This service is therefore also time-saving, as you do not have to go to the trouble of always repeating the order. Furthermore, some BWT devices (e.g. BWT Perla) - when you take out a subscription - automatically order the consumables when they are needed.
The salt (= regeneration agent for the BWT Perla) is running low and must be refilled. All commercially available regeneration agents according to DIN EN 973 type A (e.g. Perlatabs) can be used for this purpose.
Open the lid by pressing lightly on the "Push to Open" sticker, fill the salt to the maximum level and close the lid again. Please make sure that no impurities get into the regeneration agent container and the closing mechanism of the lid. Then confirm on the touch display of the BWT Perla that salt has been refilled.
There are no additional costs for creating, editing or cancelling a BWT subscription. Your BWT subscription can be managed in the BWT Account (Profilicon top left). The account is set up for the respective product for which you want to set up a BWT subscription.
Setting up a delivery interval is no longer necessary with the BWT Perla. Your BWT Perla determines the interval individually as required:
Your BWT Perla monitors the level of the regeneration salt all by itself.

Even before the salt supply runs out, the system orders a new package if the Internet connection and registration are active and the subscription is active. You will receive your Perla Tabs at home in good time.
Please note: As soon as your Perla system reports a salt supply of 20%, you have 72 hours to refill the salt. If you have no more salt at home, an order will be generated automatically after 72 hours. Please do not acknowledge the message and do not open the lid.
All information such as delivery date, delivery address and delivery intervals can be viewed after registration under your BWT account under subscription management.
The delivery costs correspond to BWT's standard delivery costs. There are no additional costs.
There are no prescribed minimum order quantities for a BWT subscription. Simply select the product and take out the subscription.
According to the terms and conditions of BWT BARRIER Europe GmbH, you can refuse any delivery if you return the delivery to us in return. You will receive a credit note for the returned items.
Consumables for softeners
Erstklassige Produkte, großartiger Service
Bester Service im Onlineshop