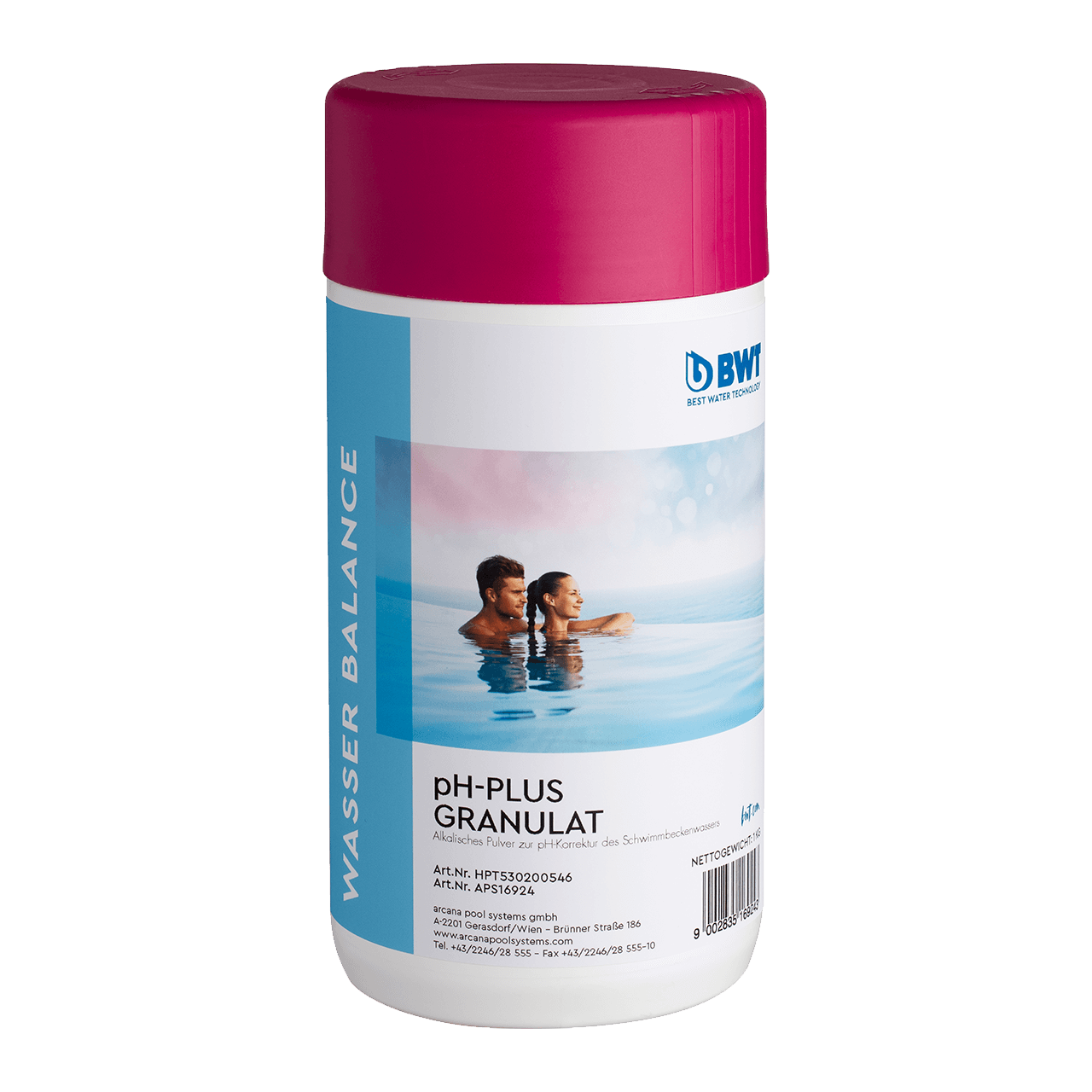 BWT pH-Plus Granulate 1 kg
Alkaline powder for pH correction
This article is currently only available on request.
Alkali powder to increase the pH value of pool water
Quickly soluble
Perfect pool water due to perfect water care
BWT pH-Plus Granulate 1 kg
€7.90 Prices incl. VAT
The ideal pH value is 7.2-7.4. pH-Plus raises the pH value of the pool water. To raise the pH value by 0.1, 100 grams per 10 m³ of pool water are needed. The product is quickly soluble. Pre-dissolve pH-Plus in a clean plastic container and add to the pool water. Always follow all label instructions. Always close water care products securely and keep them away from children.
Hazard warnings
Use biocidal products carefully.
Always read the label and product information before use.


Attention! Observe danger and warning notes! Keep out of reach of children!


H319 Causes severe eye irritation

According to EC directives GefStoff
Filtermaterial:

All

Poolsize in m³:

0 - 10

Pool type:

Above ground pool

, Pistoche

, Whirlpool

Skimmer:

No

Treatment method:

pH-Management
The pH value characterises the acidic or alkaline state of the water.
With either our digital BWT Pooltester 5in1 or the BWT ICO Station as a smart pool tester that sends you all the important water values, including dosing recommendations for pool chemicals, to your smartphone.
First, you should add BWT Water Care pH-Minus while the circulation is switched on (approximately the volume corresponding to the added pH-Plus) and check the pH value with our digital pool tester 5in1 or the BWT ICO Station as a smart pool tester until it is in the optimum range of 7.0 to 7.4.
As soon as the pH value moves downwards, the addition should be stopped and measured cyclically. Continuous circulation is very important to ensure even mixing of the pool water.
No, each product is mixed separately and must also be added to the pool water separately.
Top-class products, great service
Professional services for you in our online shop