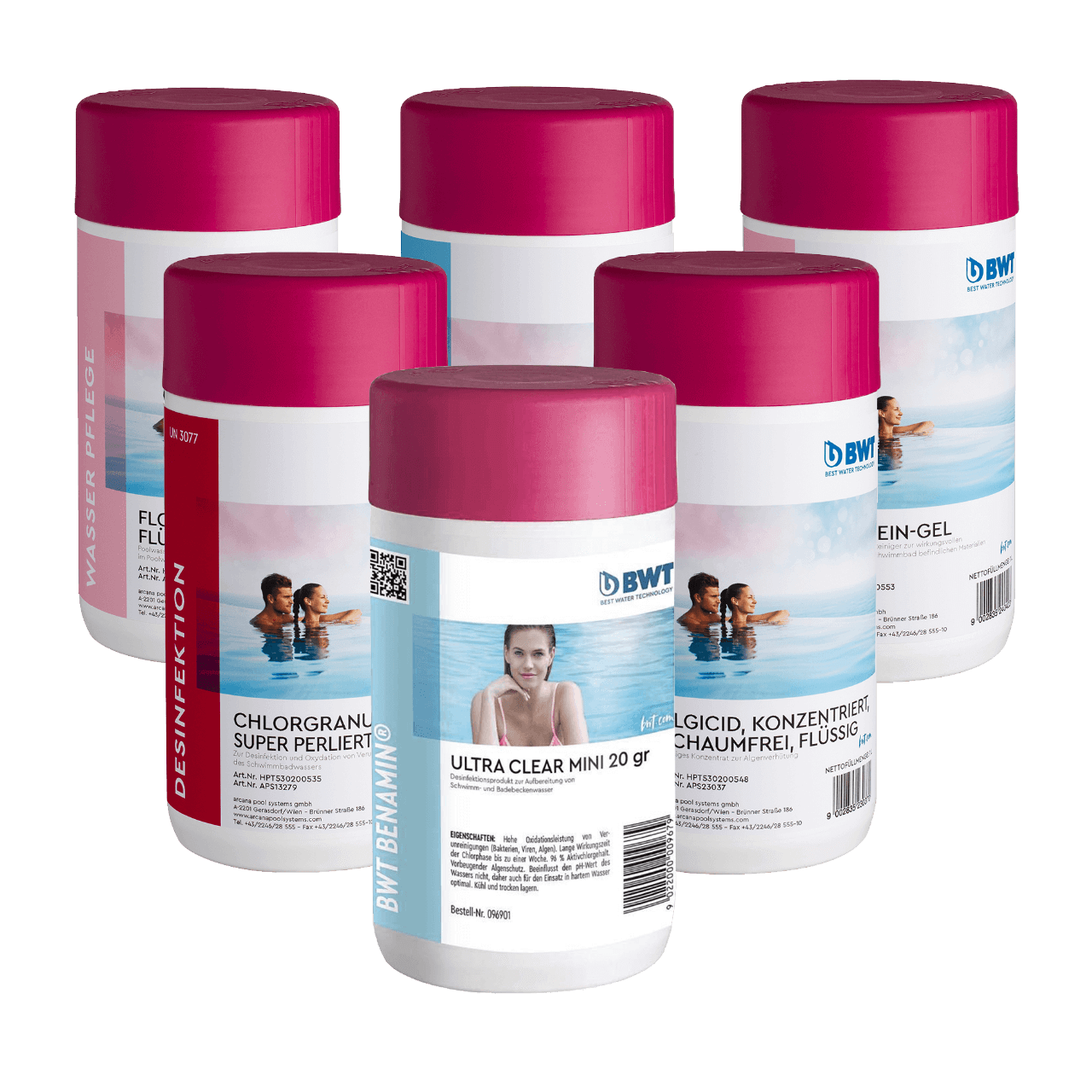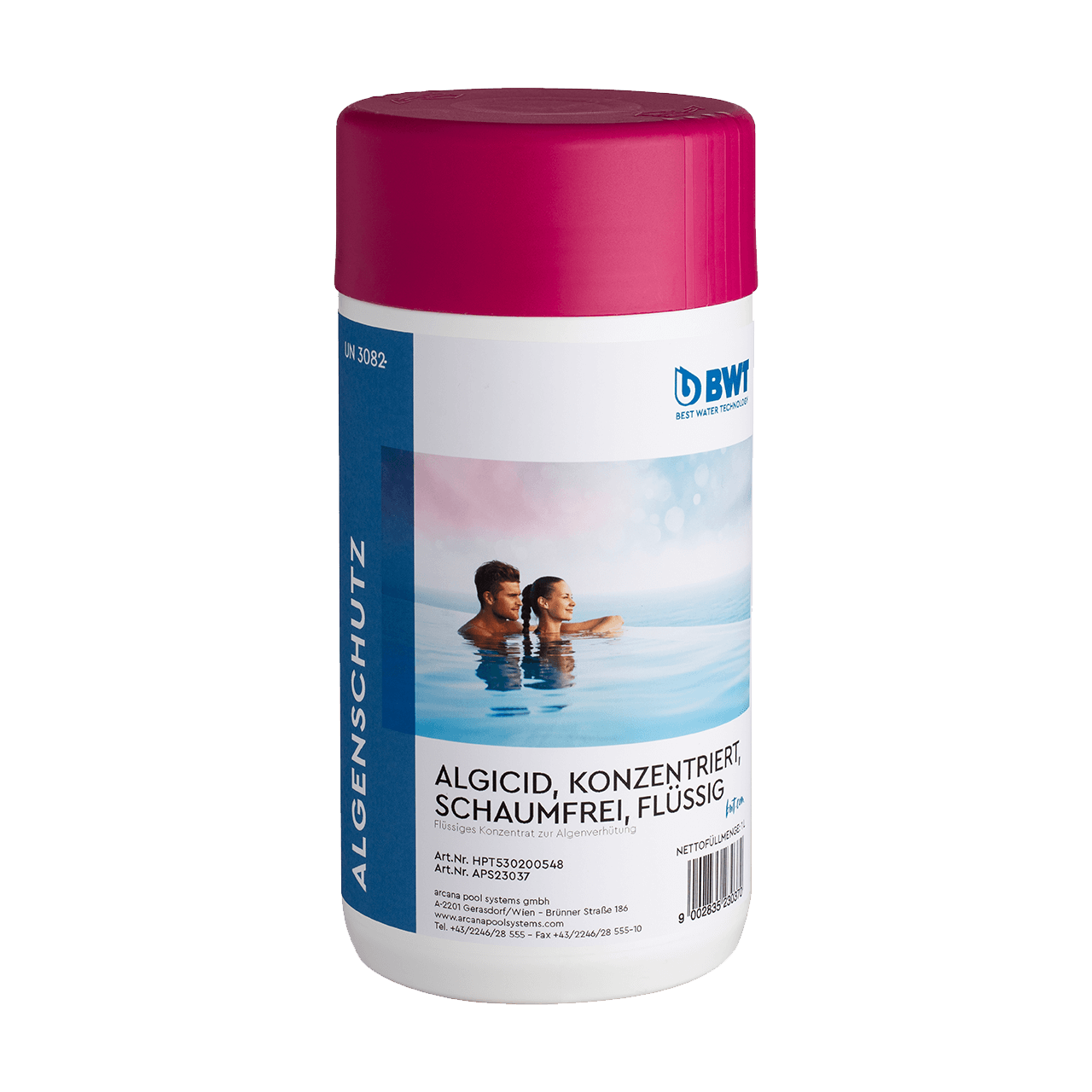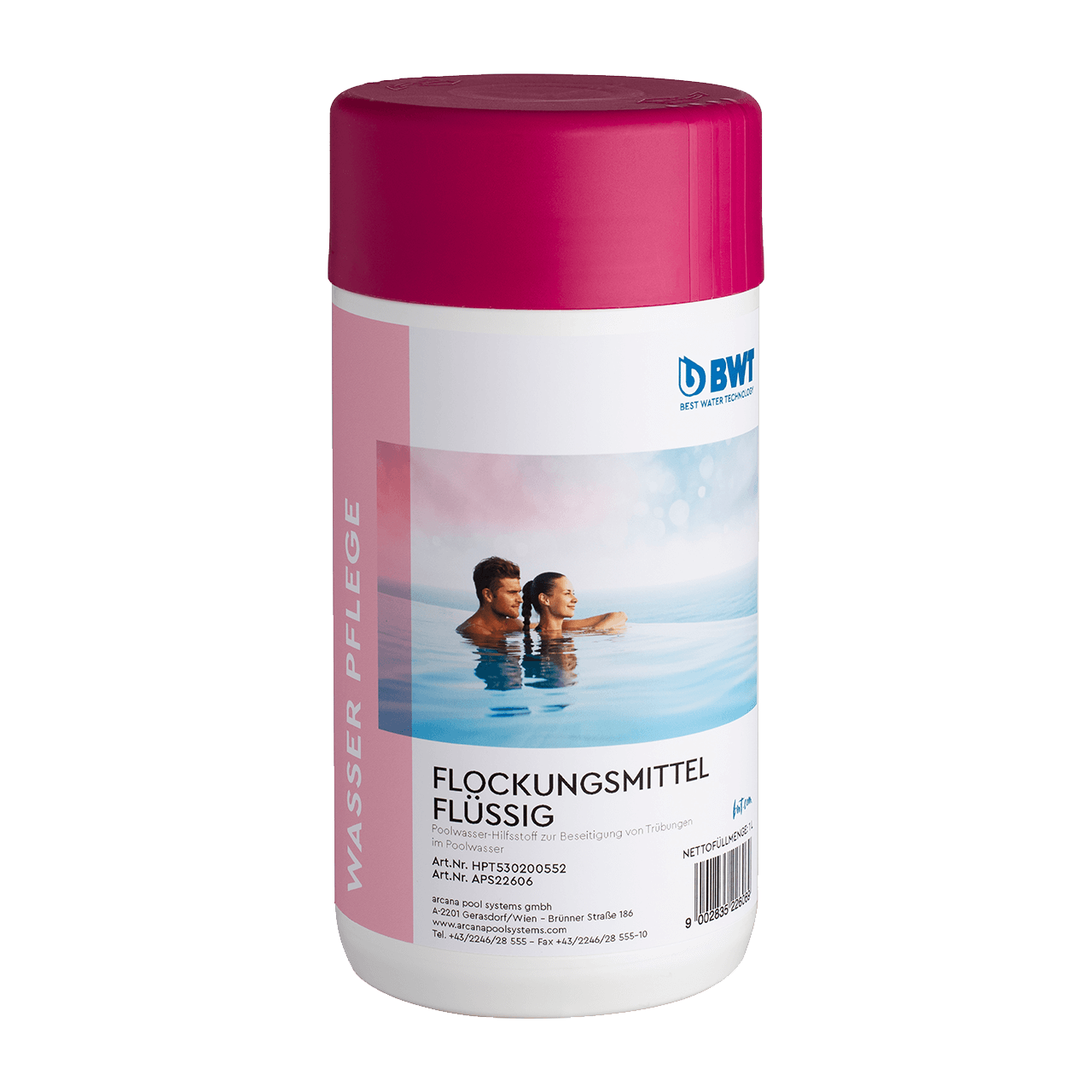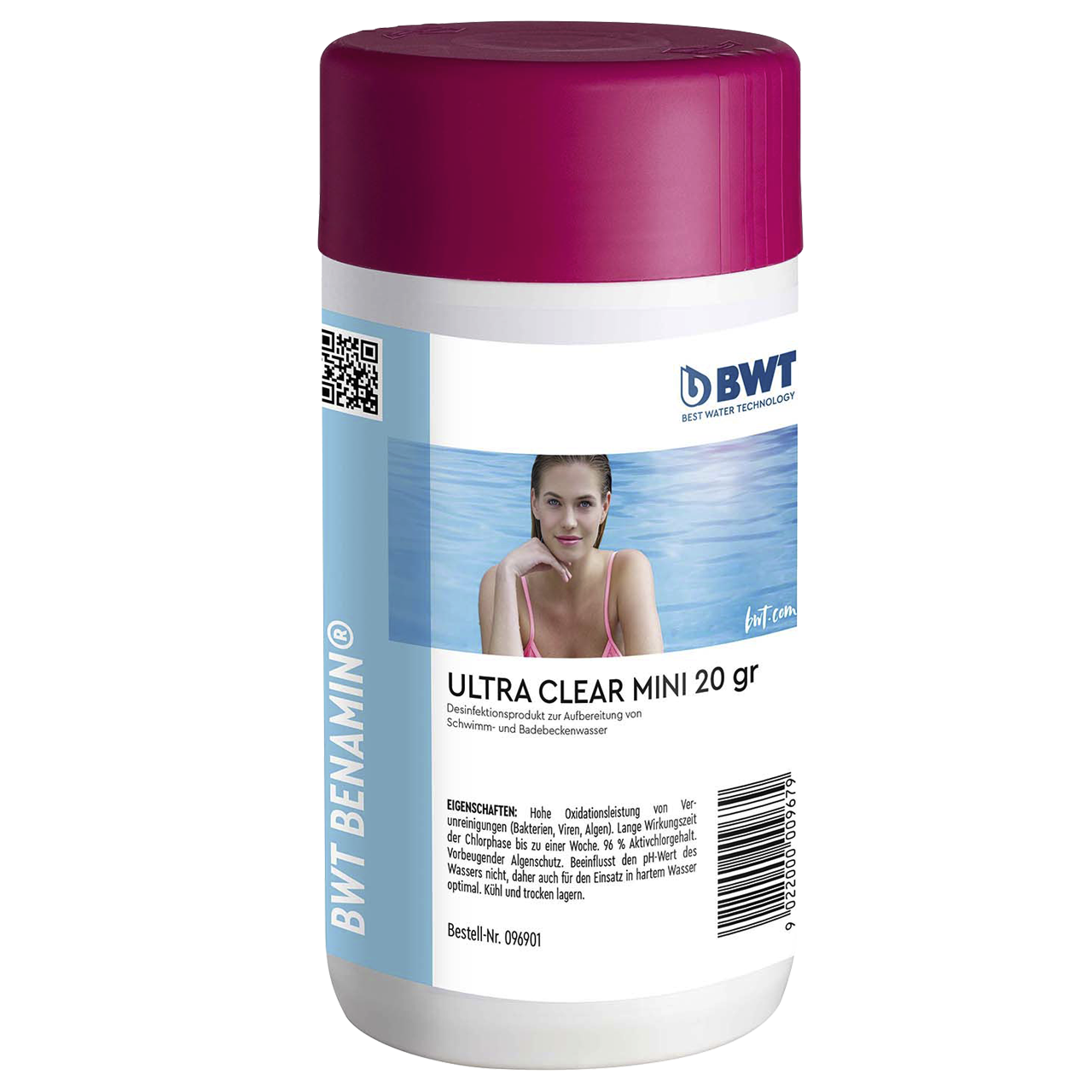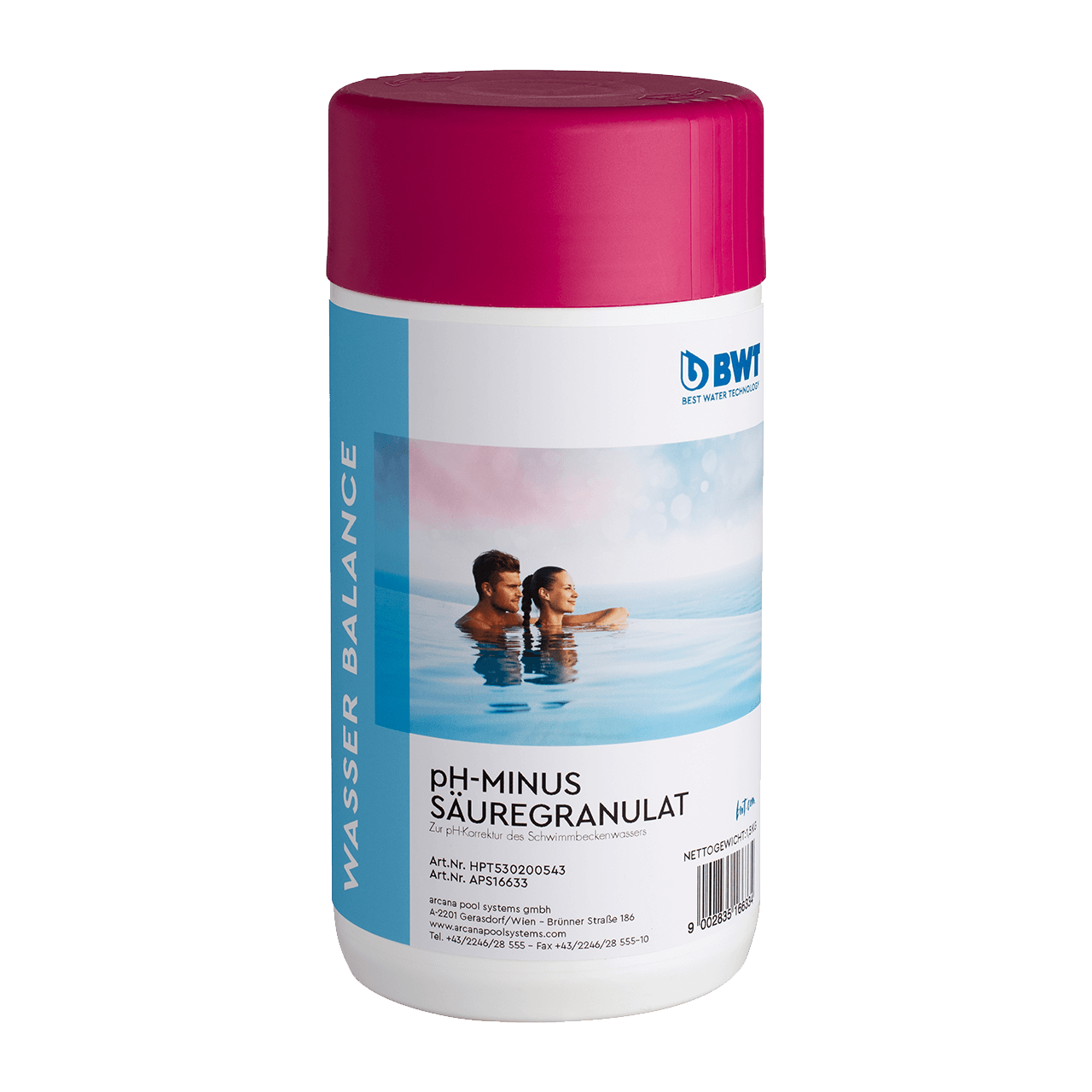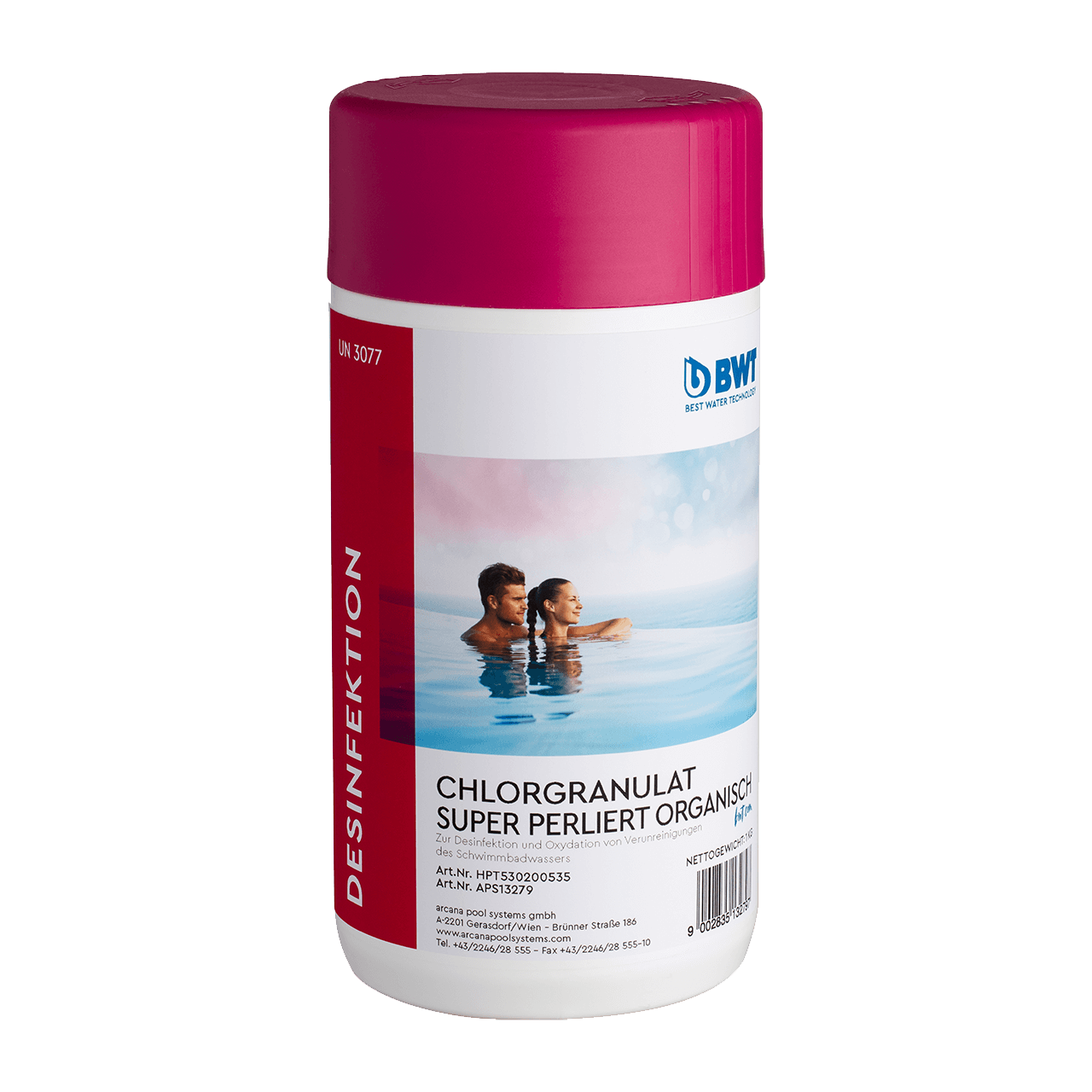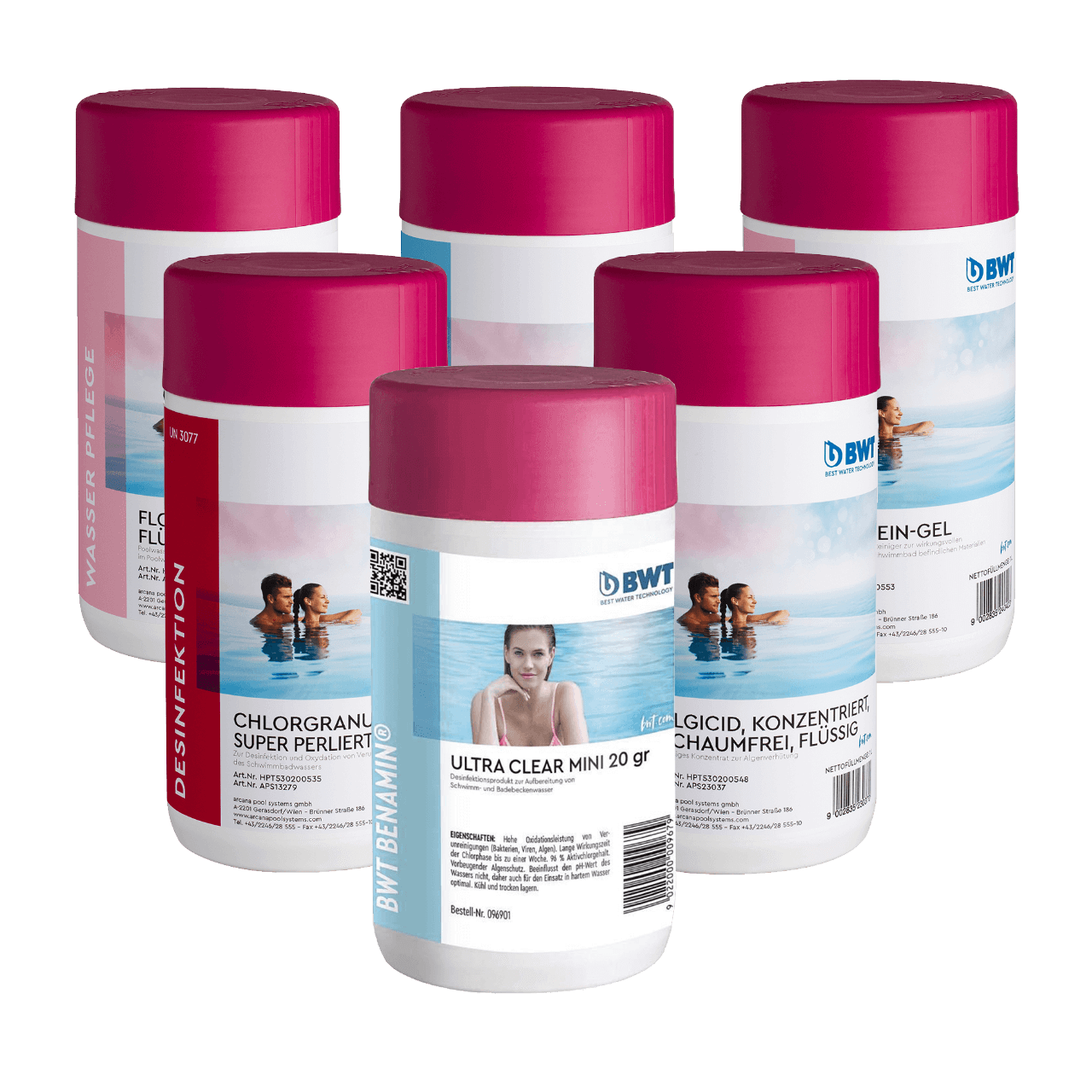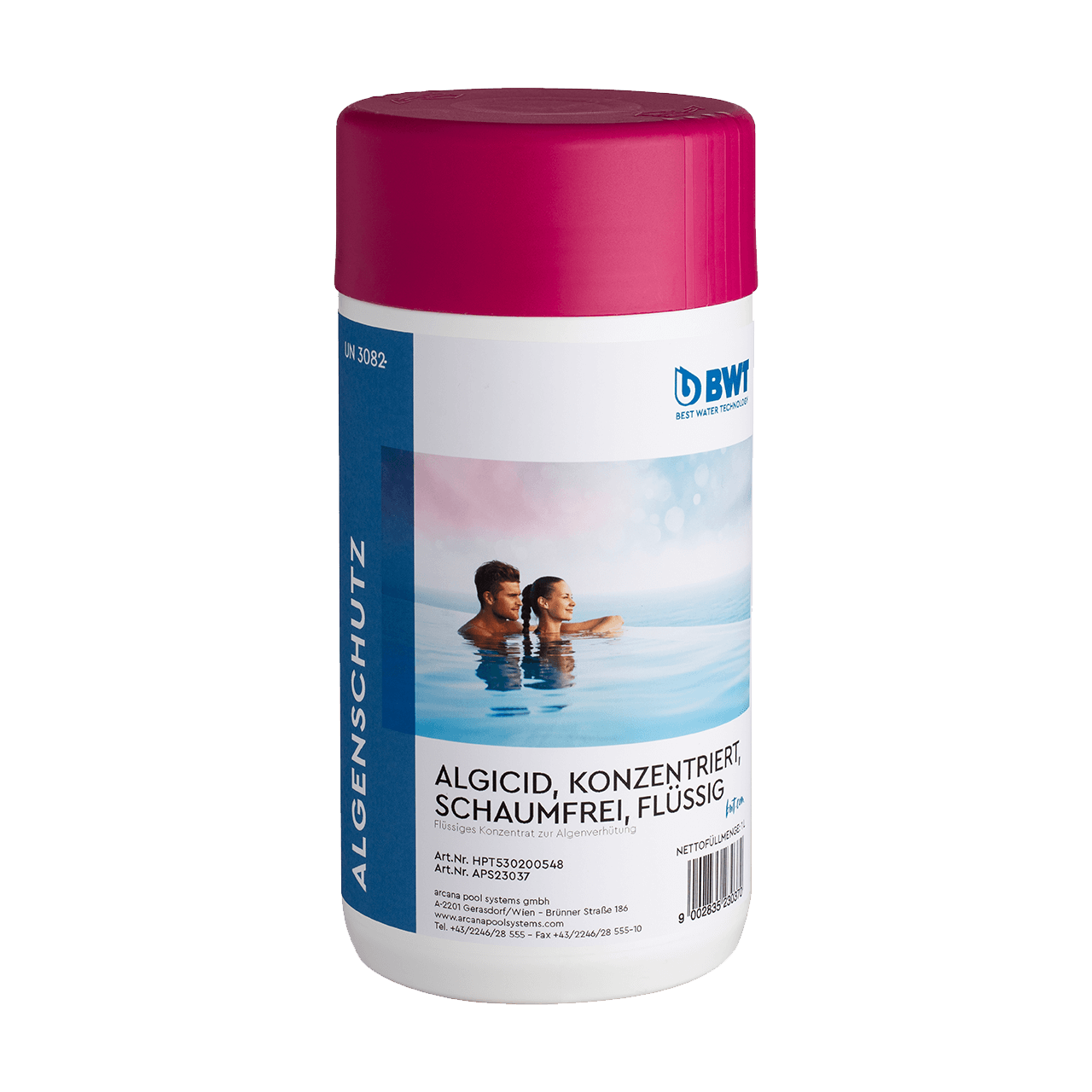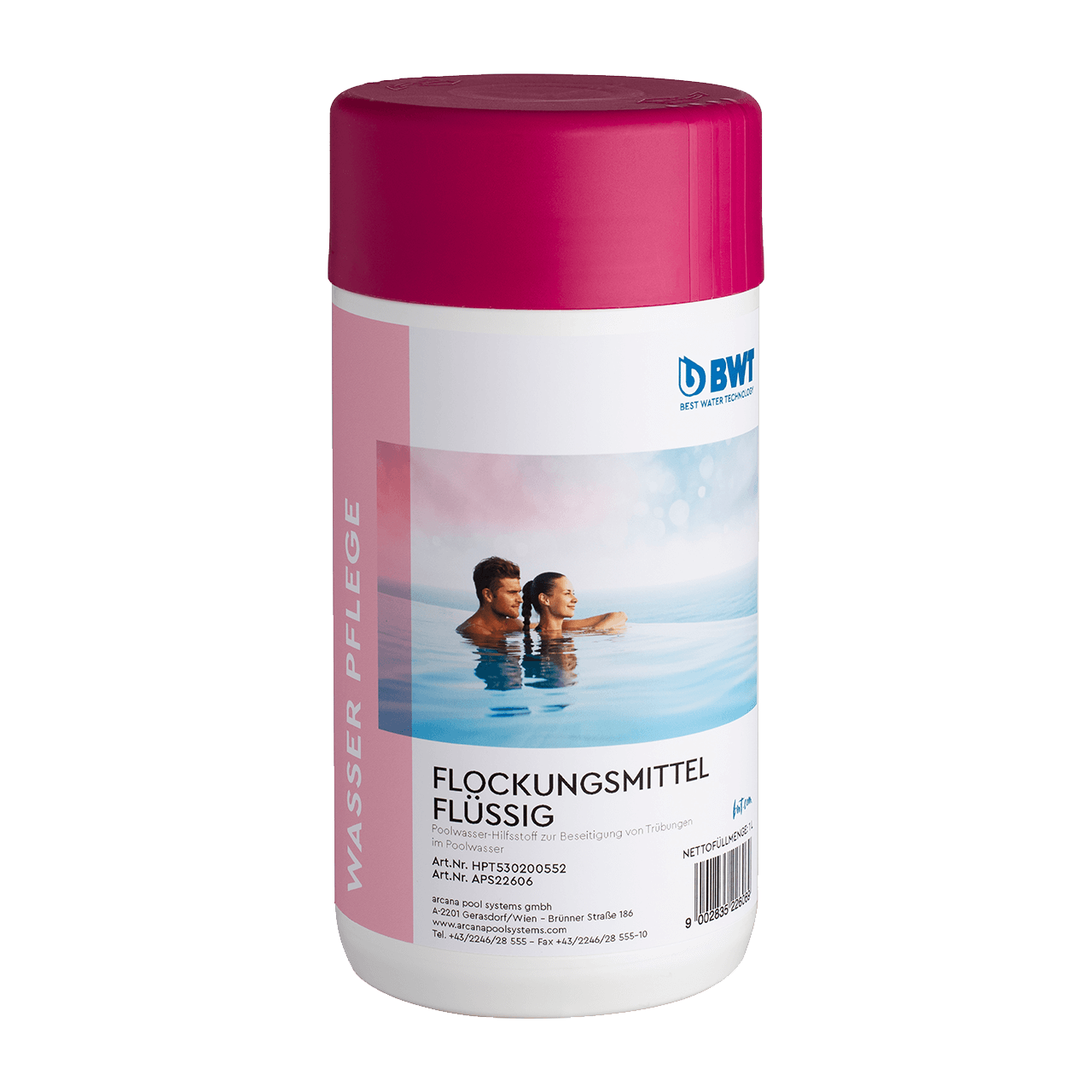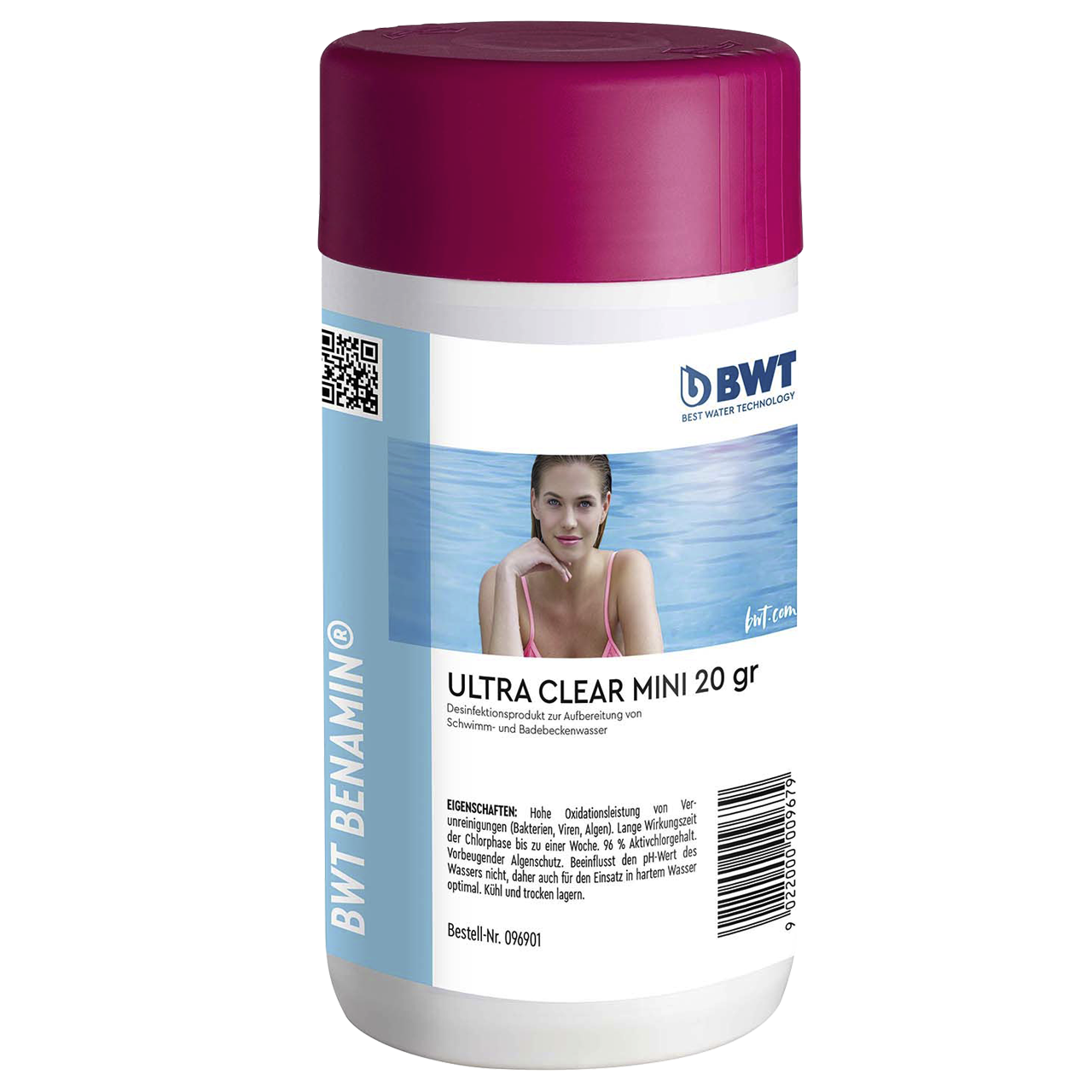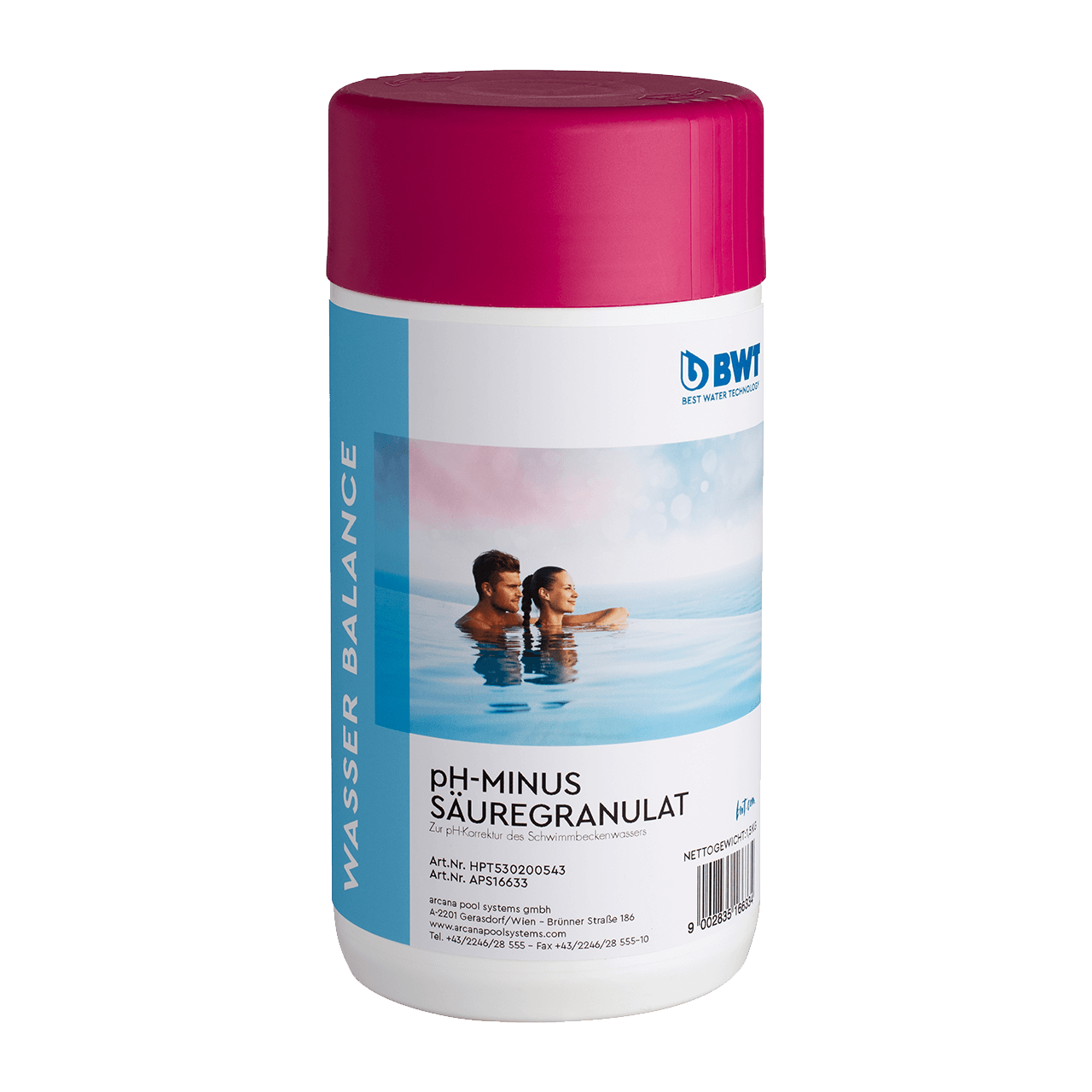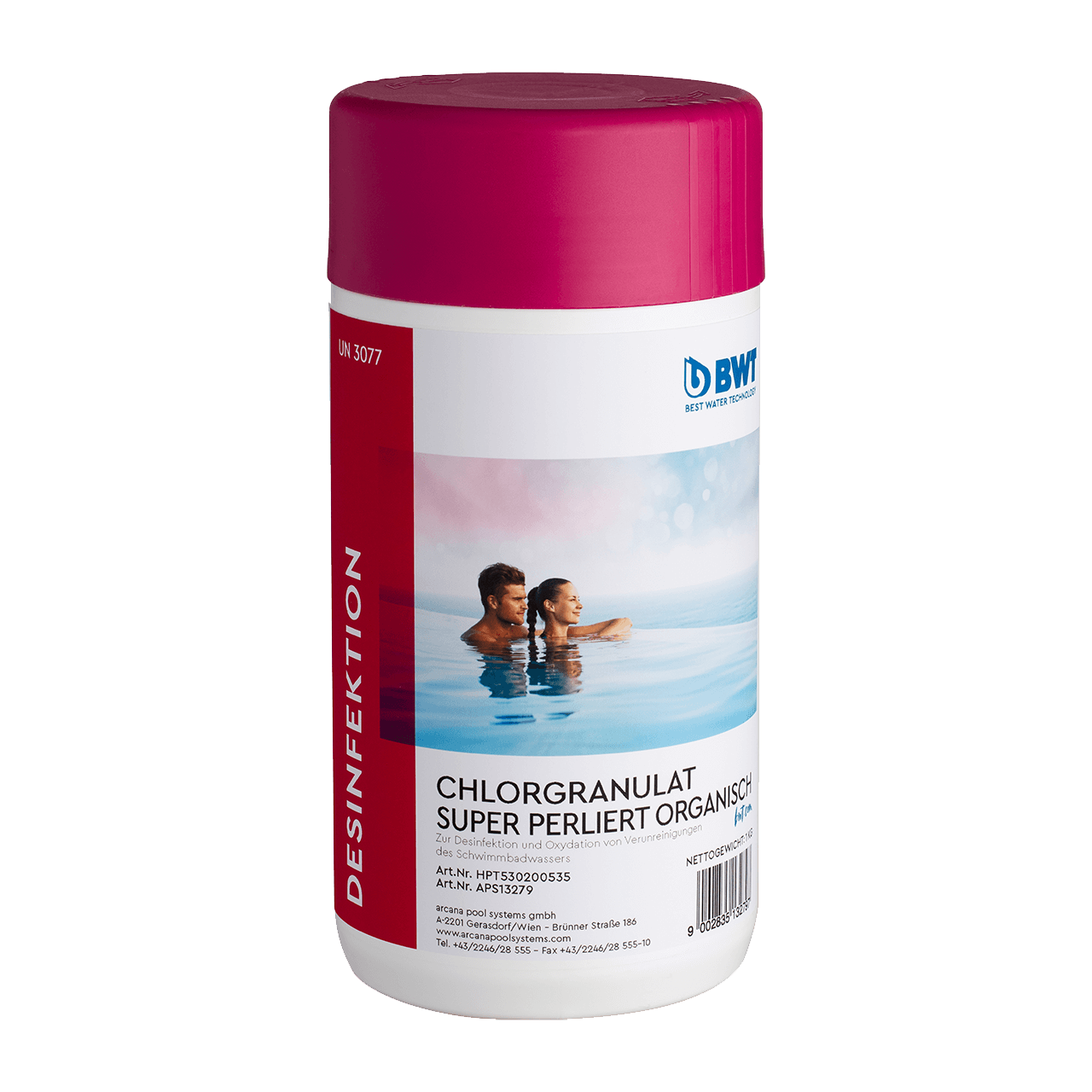 Small "Summer Essentials" Pool Care Set
Everything you need for a hygienic, clean pool season
Available, delivery time: 2-5 days
The shipping costs are € 10,- for international shipping.
Orders over € 200, - have free delivery, unless otherwise stated in the checkout. Delivery will be made within 3 - 4 business days after sending the order confirmation.
We want you to be completely satisfied with the purchase of your BWT product. If you are not, we will refund the full purchase price.
To do this, please let us know the reason for your dissatisfaction via the contact form and provide us with your contact details. For further processing, we will then contact you personally as soon as possible.
Pay conveniently with credit card, online banking, PayPal, Klarna, Apple Pay or other available payment methods.
The ideal set for everyone who wants to enjoy uninterrupted crystal clear pool water
All essential application areas are covered: disinfection, dirt and particle removal, algae prevention, pH regulation, flocculation
Perfectly equipped for the entire swimming season & hot summer days
You want to experience carefree holiday moments in your home? Now that's easy with the "Summer Essentials" set from BWT!


This pool care set includes all the care items it takes to enjoy the summer season to the fullest. With the practical all-round package, you are perfectly equipped for the bathing season and can experience uninterrupted clear and hygienically clean pool water!


All necessary application areas are covered:
disinfection, dirt and particle removal, algae prevention, pH value regulation, flocculation.
High-quality all-round care for your pool


The pH value characterises the acidic or alkaline state of the water.
With either our digital BWT Pooltester 5in1 or the BWT ICO Station as a smart pool tester that sends you all the important water values, including dosing recommendations for pool chemicals, to your smartphone.
A flocculant (e.g. AQA marin flocculant cartridges) ensures that the so-called filter sharpness increases. The flocculant binds the smallest suspended particles or dirt particles into larger complexes/particles that can be filtered away by the pool filter and removed from the pool via backwashing. This significantly increases the water quality in the pool. The pool water has more shine, is clearer and thus also cleaner and more hygienic.
Yes. All AQA marin products with Algicid share or AQA marin Algicid are foam-free and suitable for counter-current systems.
Yes, this product is important for the first filling to prevent algae growth.
The flocculant was added too quickly or the reaction time (switch off the filter system for approx. 15 minutes) was not observed. Therefore, the flocculation only took place in the swimming pool. Remedy: Switch off the filter system, allow the flocs to settle and vacuum carefully.
Milky-cloudy water indicates lime precipitation due to a pH value that is too high (even if only once). Coloured turbidity is caused by organic impurities. A shock disinfection with chlorine or active oxygen after pH correction followed by flocculation makes the water clear again. For prevention, we recommend flocculation cartridges.
Yes, due to its special composition, the BWT Benamin Ultra Clear MINI still develops its full disinfection performance even at very high water temperatures (over 30 degrees Celsius).
The AQA marin Algicid can be used with all AQA marin Chlorine products.
First, you should add BWT Water Care pH-Plus while the circulation is switched on (approximately the volume corresponding to the added pH-Minus) and check the pH value with our digital pool tester 5in1 or the BWT ICO Station as a smart pool tester until it is in the optimum range of 7.0 to 7.4.
As soon as the pH value moves upwards, the addition should be stopped and measured cyclically. Continuous circulation is very important to ensure even mixing of the pool water.
Yes, you should also check your pool water at regular intervals (at least 1x per week) when using a multifunctional product such as the BENAMIN Ultra Clear. Our digital pool tester 5 in 1 or the BWT ICO Station as a smart pool tester can support you in this.
With green water, always carry out shock chlorination. BWT AQA marin Algicid is a preventive product.
The BENAMIN Ultra Clear behaves pH-neutral in pool water. Therefore, depending on the pool water and pH value, this must be checked and should also be adjusted by means of pH-Minus and/or pH-Plus. Our digital pool tester 5in1 or the BWT ICO Station as a smart pool tester with chemical dosing recommendations on the smartphone can support you in this.
Special bundles for your pool
Top-class products, great service
Professional services for you in our online shop