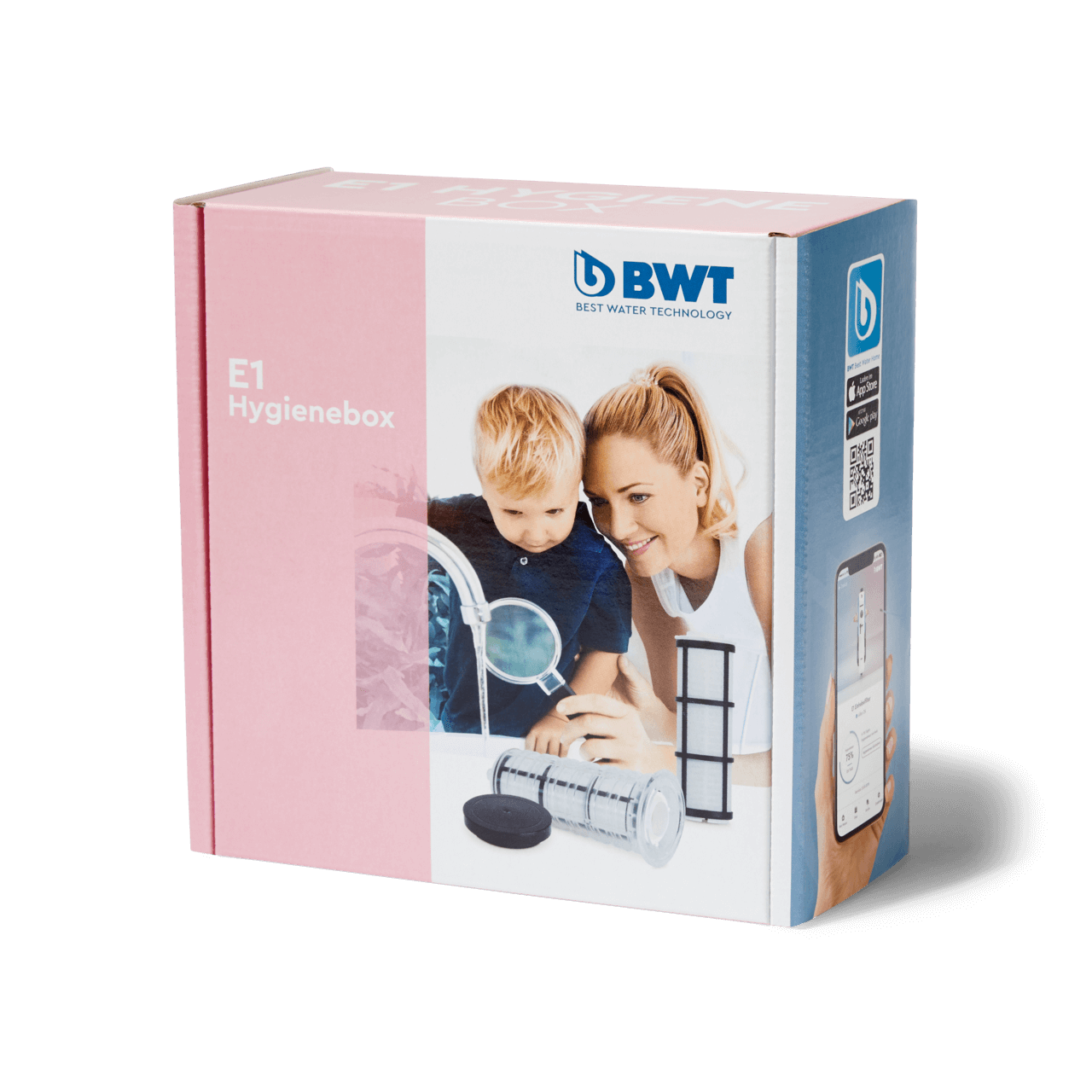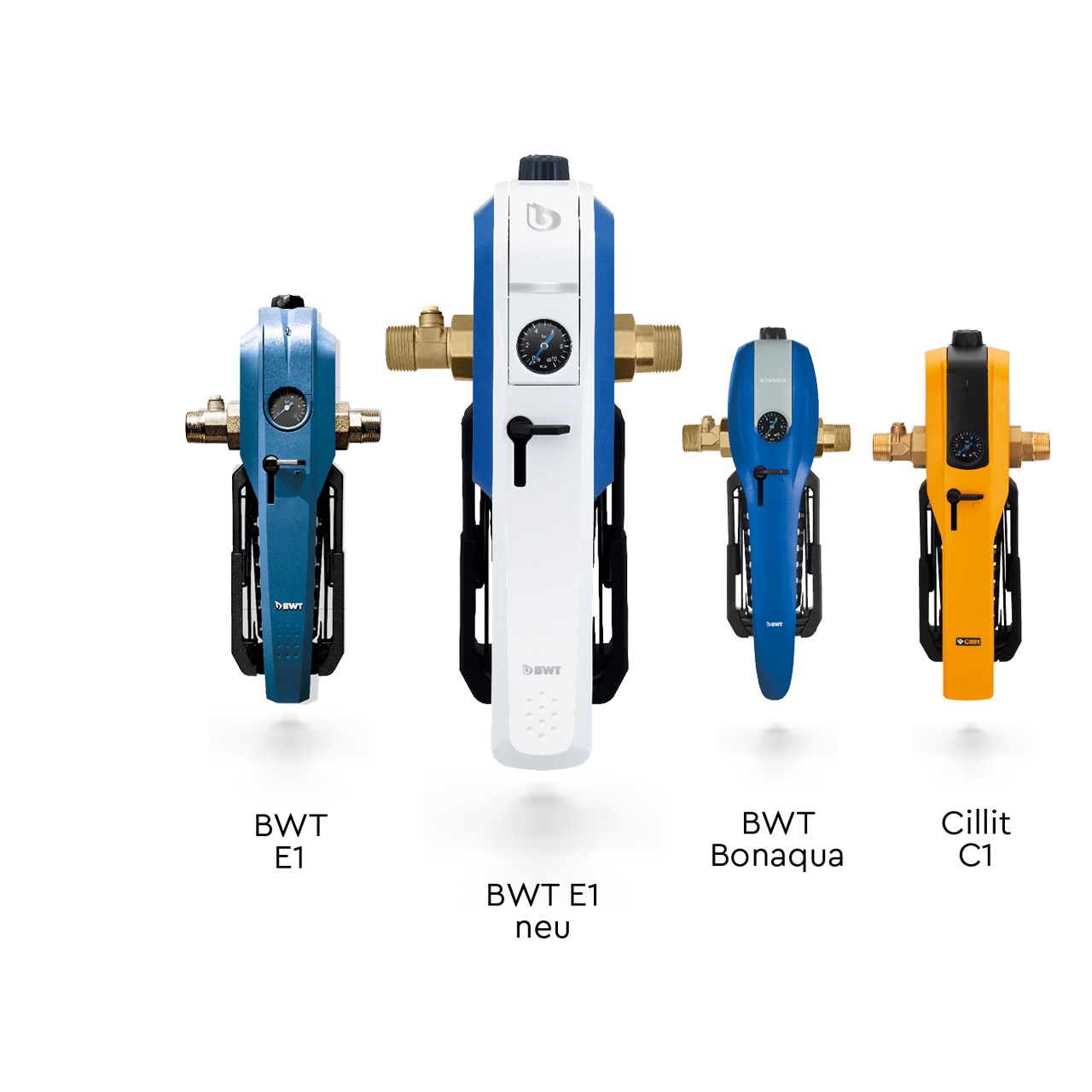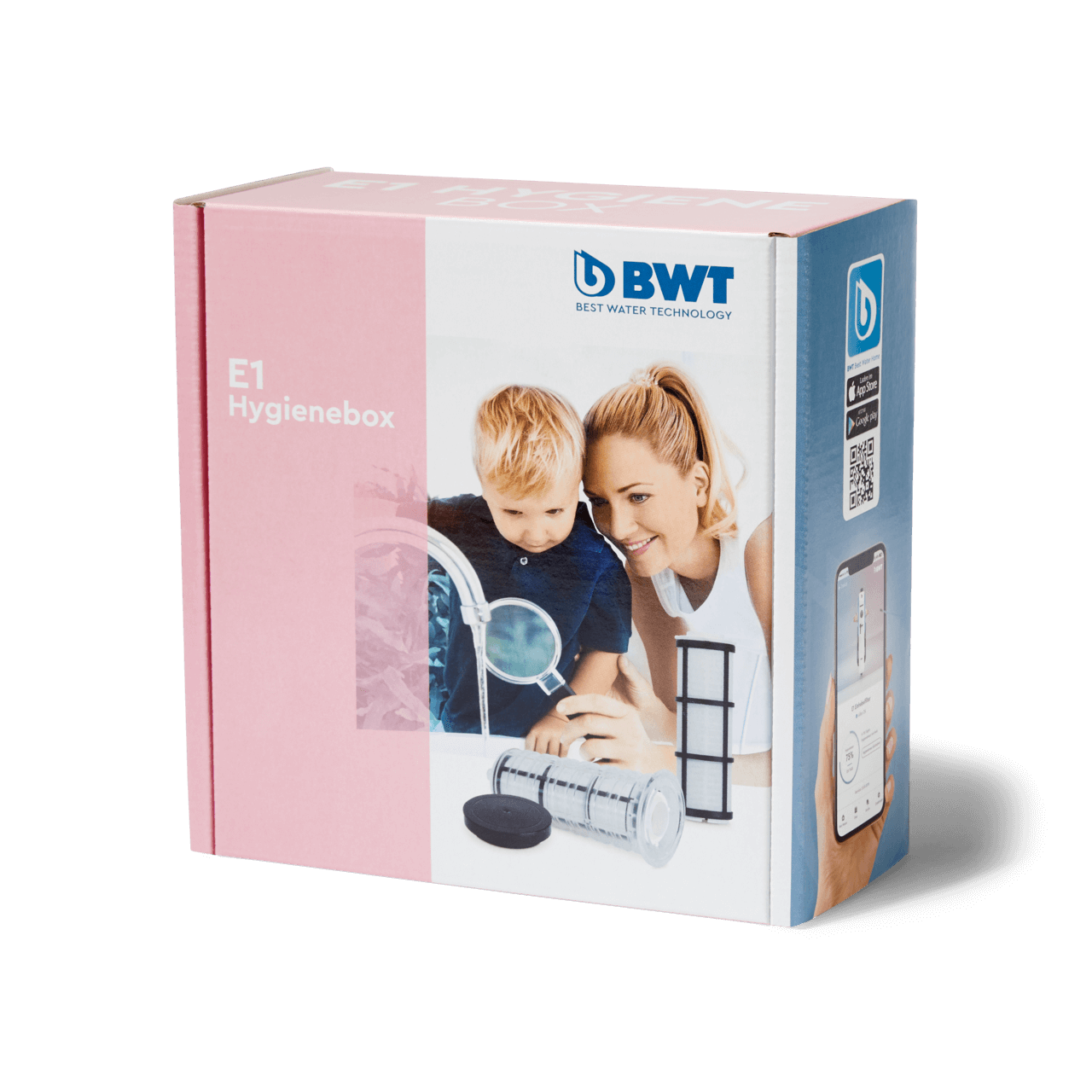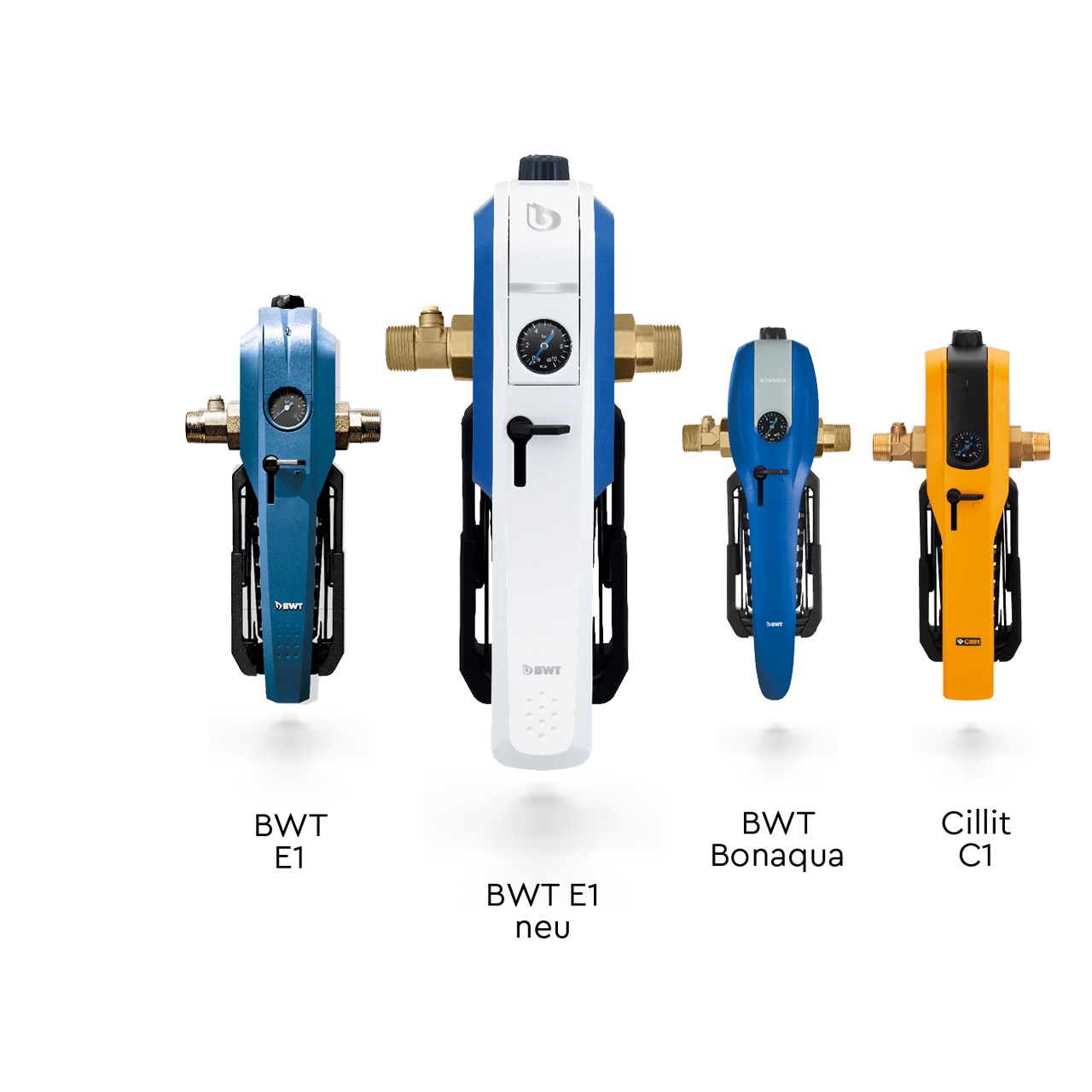 BWT E1 Hygiene Box
Annual maintenance set consisting of hygiene safe + additional filter element
Available, delivery time: 1-4 days
The shipping costs are € 10,- for international shipping.
Orders over € 200, - have free delivery, unless otherwise stated in the checkout. Delivery will be made within 3 - 4 business days after sending the order confirmation.
We want you to be completely satisfied with the purchase of your BWT product. If you are not, we will refund the full purchase price.
To do this, please let us know the reason for your dissatisfaction via the contact form and provide us with your contact details. For further processing, we will then contact you personally as soon as possible.
Pay conveniently with credit card, online banking, PayPal, Klarna, Apple Pay or other available payment methods.
Inform me when the product is available as a special offer.
Fits BWT E1 single-lever filter, as well as Bonaqua B1 and CILLIT C1
Annual maintenance set consisting of hygiene vault + second filter element (each 0,1 mm filter sharpness)
European standards EN 806-5 and EN 13443-1 prescribe filter replacement every 6 months for perfect water hygiene
Protection of all water-carrying devices from dirt particles
Easy replacement of the filter element in a few seconds
Also available in a practical subscription - flexible and can be cancelled at any time
European standards recommend house water filters to protect the house installation and the connected devices from dirt particles*. Unfortunately, such a filter is often forgotten after installation, vegetates for years and becomes a hygiene problem. That's why the same standards also require that every filter is serviced at least every six months. With your BWT single-lever filter, the new E1 hygiene box - best in a subscription - and the BWT Best Water Home App, you have all this perfectly under control and can enjoy carefree, refreshing drinking water
* European standards EN 806-5 and EN 13443-1, DIN 1988-200, ÖNorm B 2531
The single-lever filter
Makes the filter change easier than ever, 3 handles are enough:
Unlock the safety catch

Pull up the leve
Insert the new hygiene vault (this is the filter cup with the filter element) or the filter element alone.



In a few seconds, perfect water hygiene is ensured. In addition, the E1 also avoids splashing water when replacing the hygiene safe and the water pipe does not run empty.
| | |
| --- | --- |
| Compatibility: | E1 Single lever filter, Bonaqua B1 & CILLIT C1 |
| Mesh size filter: | 90 - 100 µm |
| Scope of delivery: | A hygiene safe, a second filter element and hygiene gloves |
BWT E1 Lever-in filter HWS

BWT E1 Lever-in filter EHF

BWT Bonaqua Lever-in filter HWS

Cillit C1 Lever-in filter HWS
According to the standard, the filter element must be replaced every 6 months.
Corrosion processes can cause heavy metals from the pipe material to enter the drinking water and pollute the water quality. These metals can lead to health problems, especially for vulnerable persons (infants, sick and elderly people).
This is why it is also recommended to let water run unused for some time in unprotected pipe systems - after a long period of stagnation (no water has been tapped for several days).
Your water suppliers guarantees that you get drinking water delivered to your home. The strict principles for this quality are laid down in the Drinking Water Ordinance. However, this also clearly states that every domestic installation must comply with these important principles. In the domestic water network, this quality can be lost due to heating, different materials, and - problems such as calcification and corrosion are the result. The responsibility for drinking water changes from the supplier to the homeowner at the water meter. Thus, the "operator of a drinking water system" is responsible for the perfect quality of the water at the taps.
Increasing pipes due to corrosion products
Water pipe bursts with immense consequential damage

Corrosion particles destroy seals, fittings become leaky (loss of water and energy in hot water)

Corrosion particles clog sieves and solenoid valves of washing machines and dishwashers
Inadmissible impairment of drinking water quality due to heavy metals
Microbiological impairment of drinking water (corrosion products are habitat and food for dangerous bacteria, such as legionella)
Stubborn discolouration on sanitary items (partly not removable)
Discoloured clothes when washing
Consumables for Softeners
Top-class products, great service
Professional services for you in our online shop