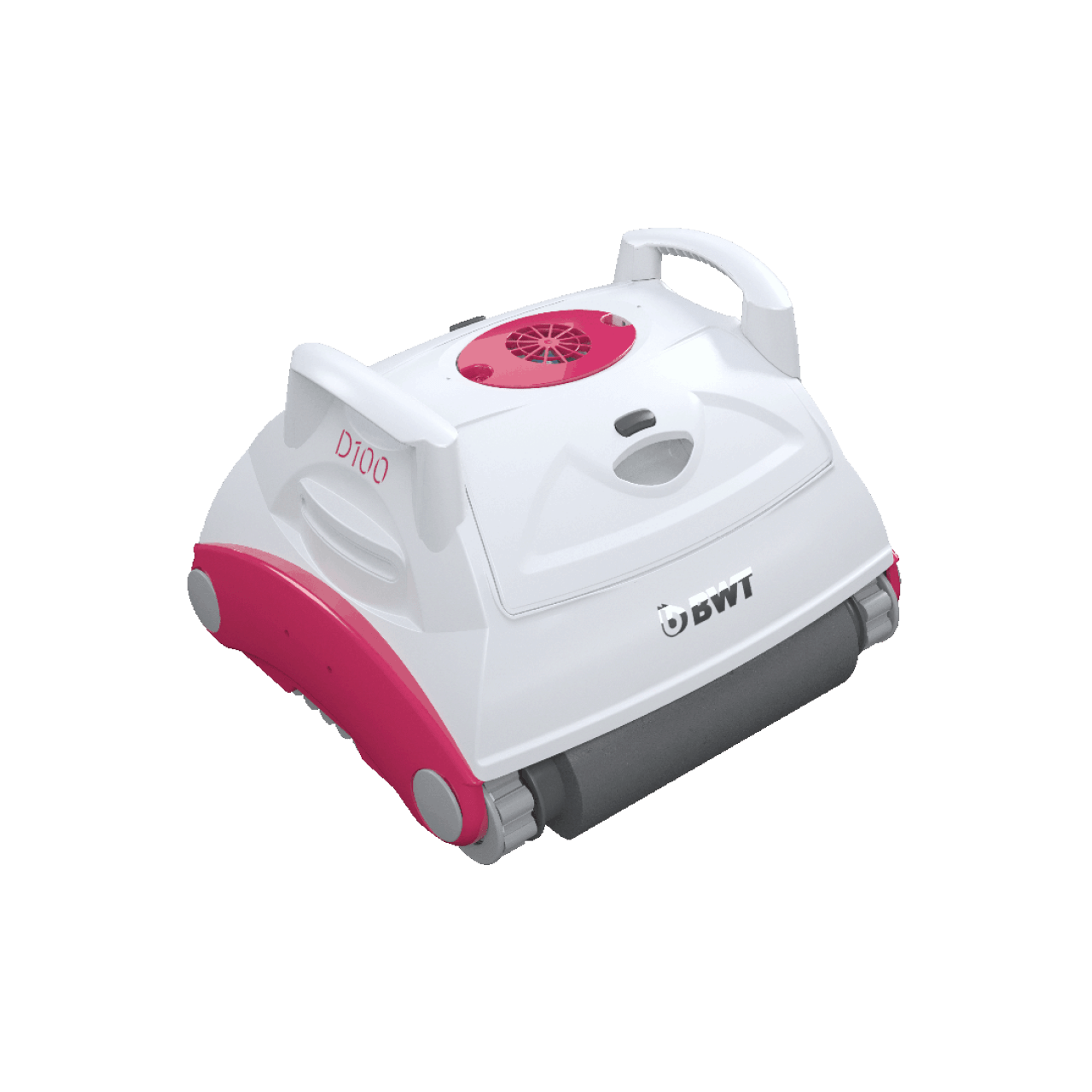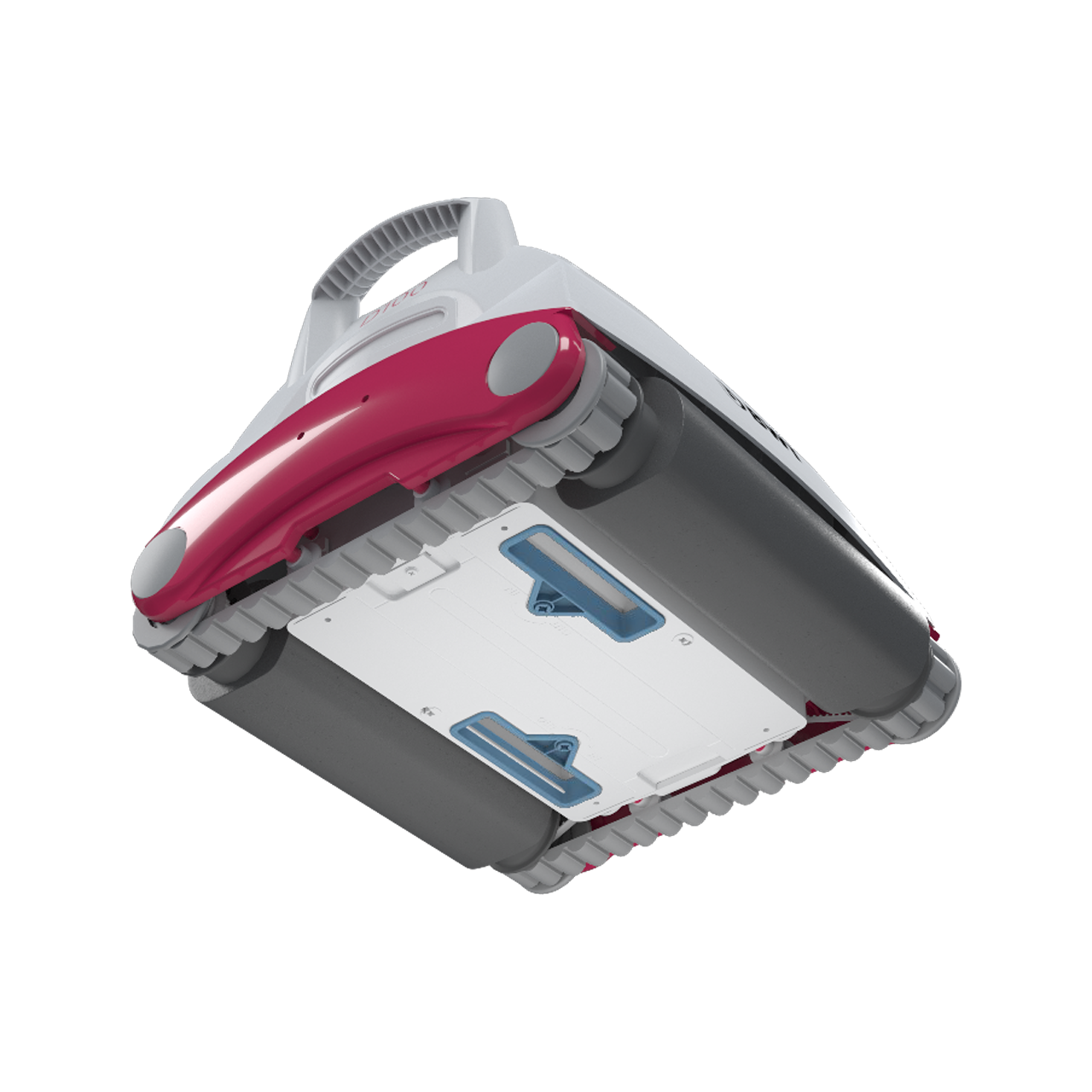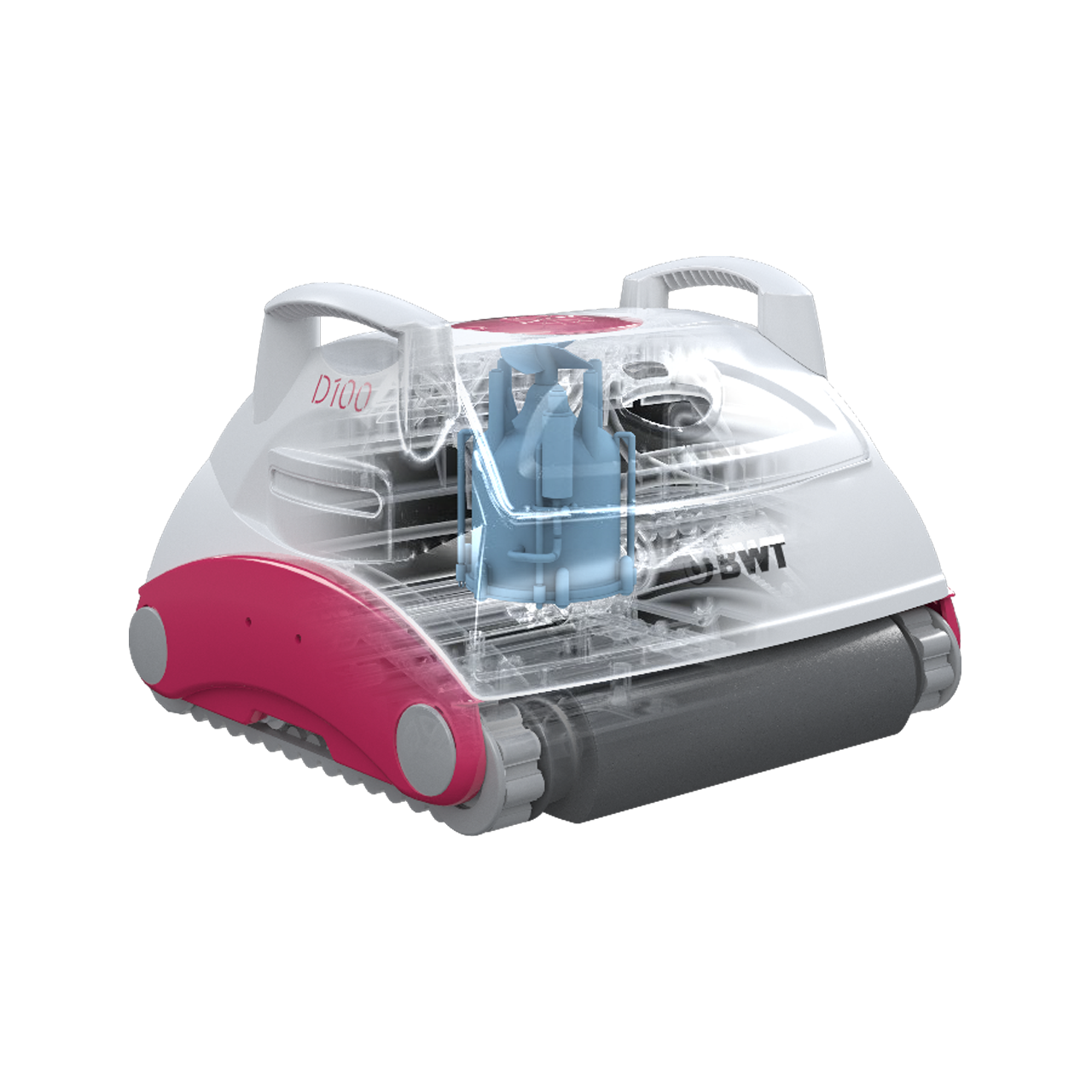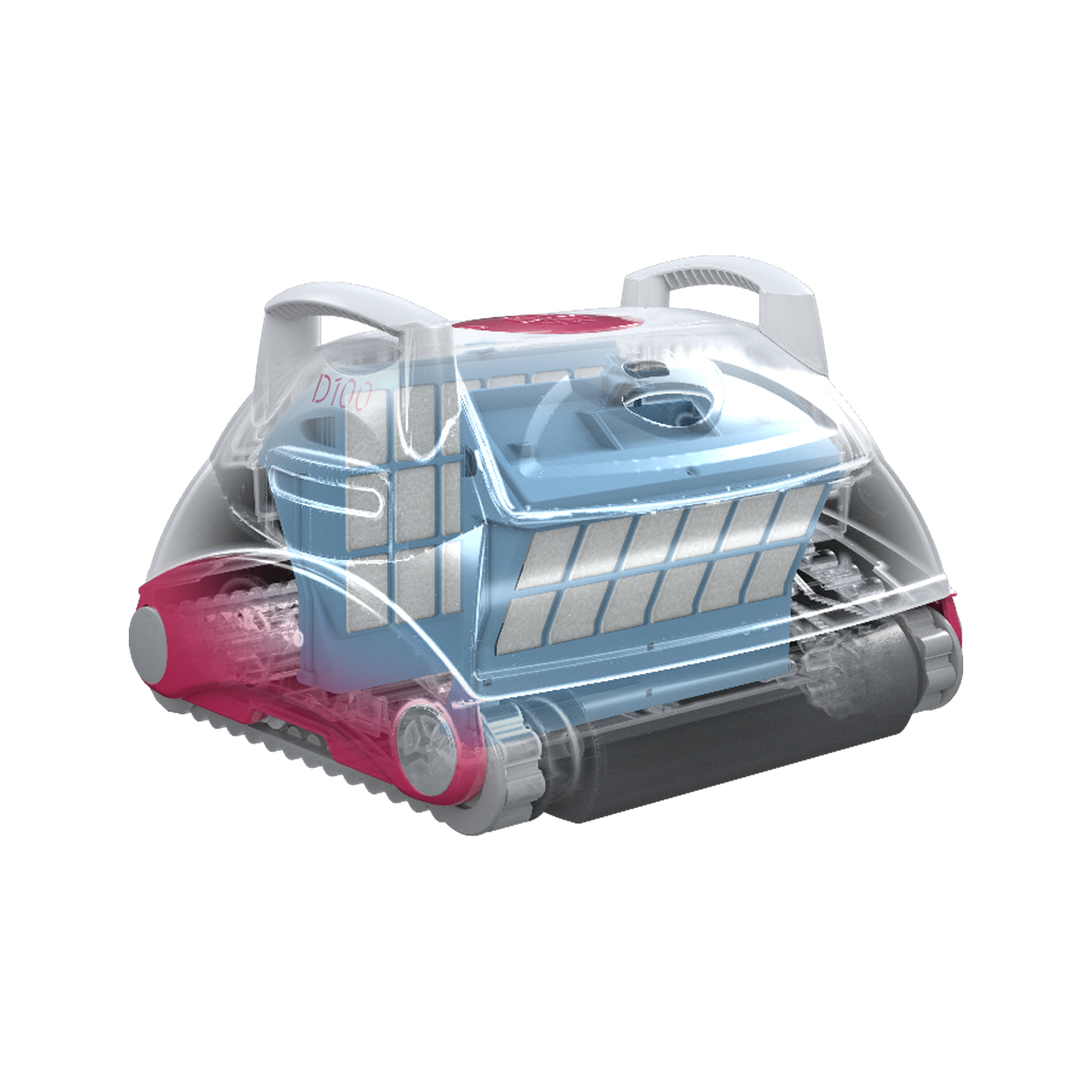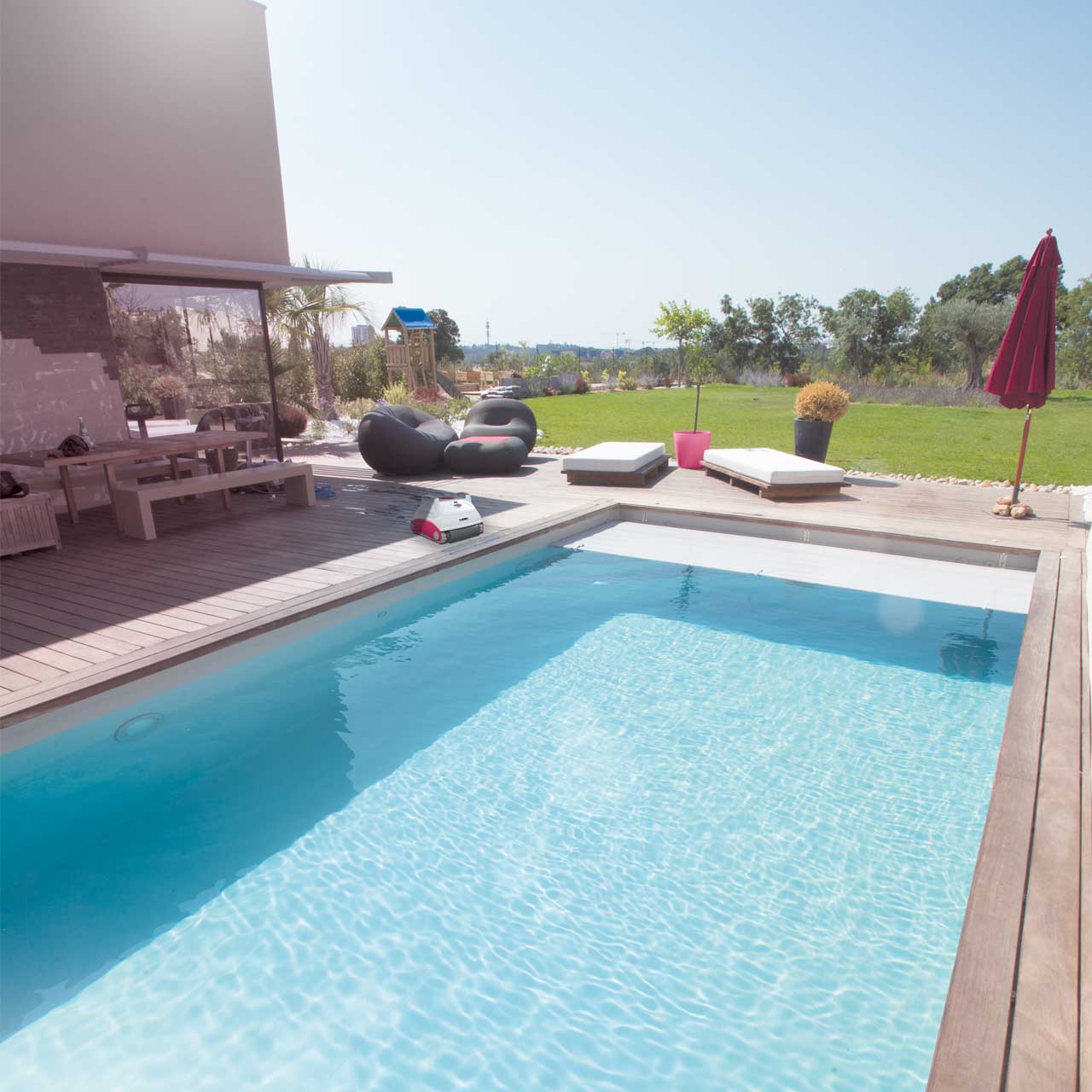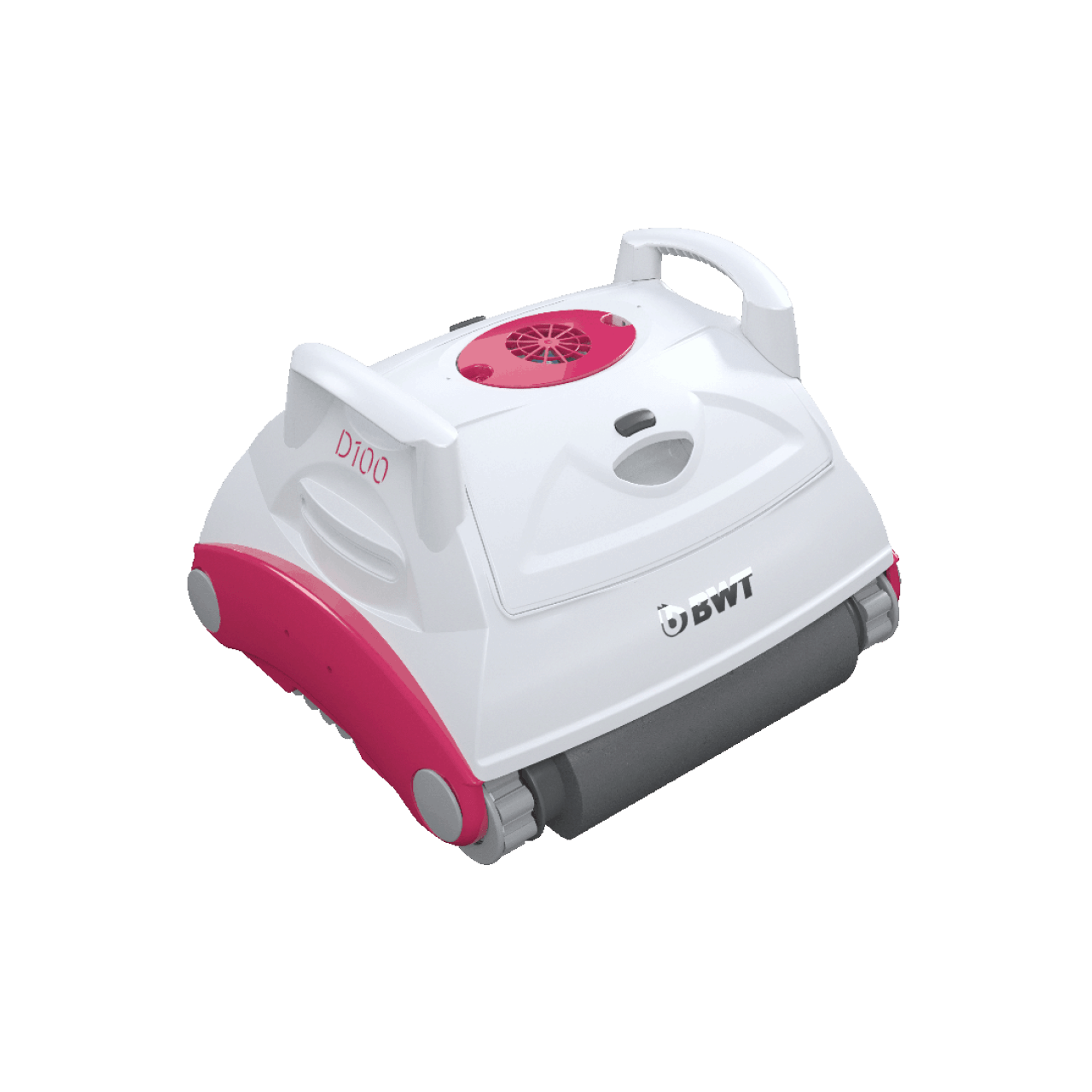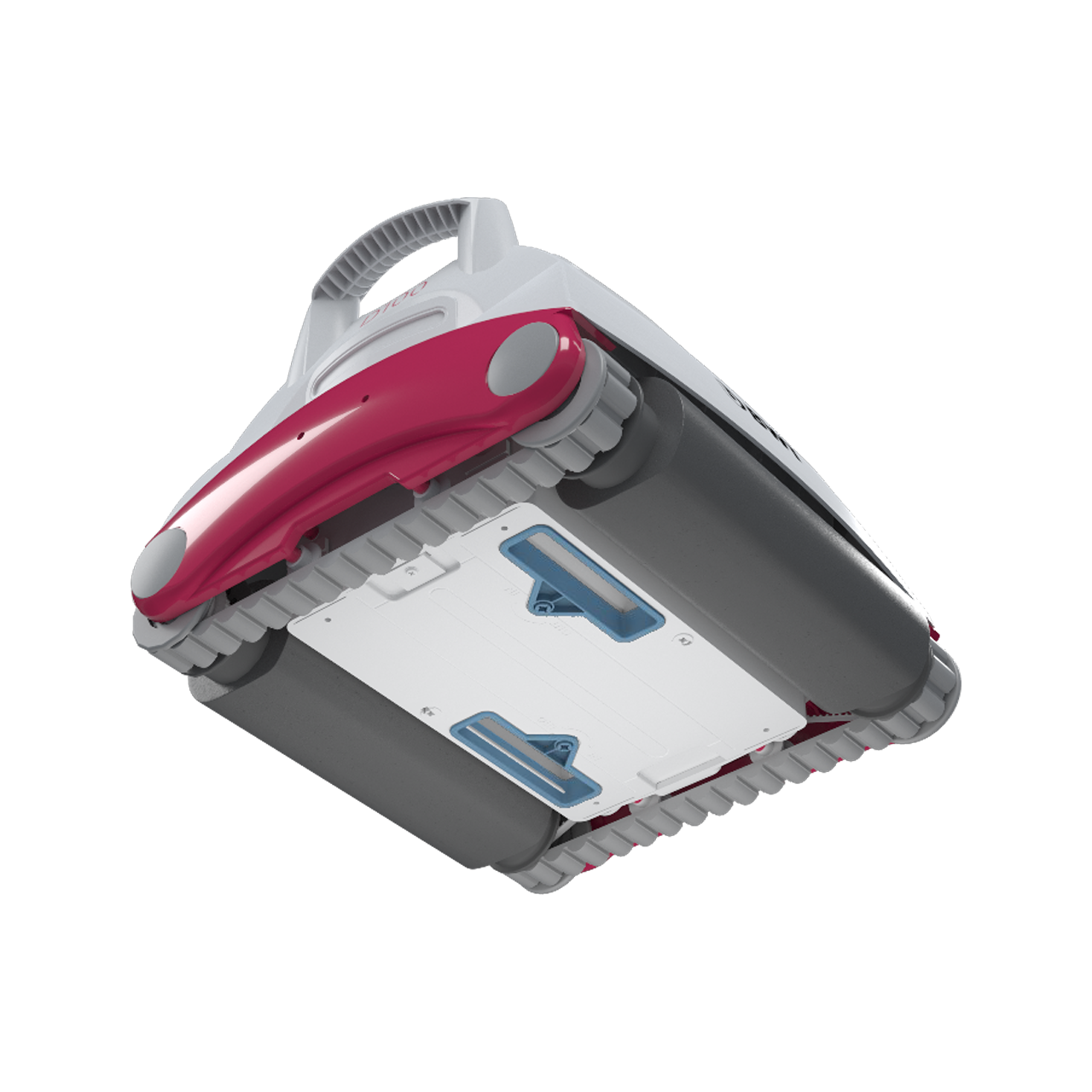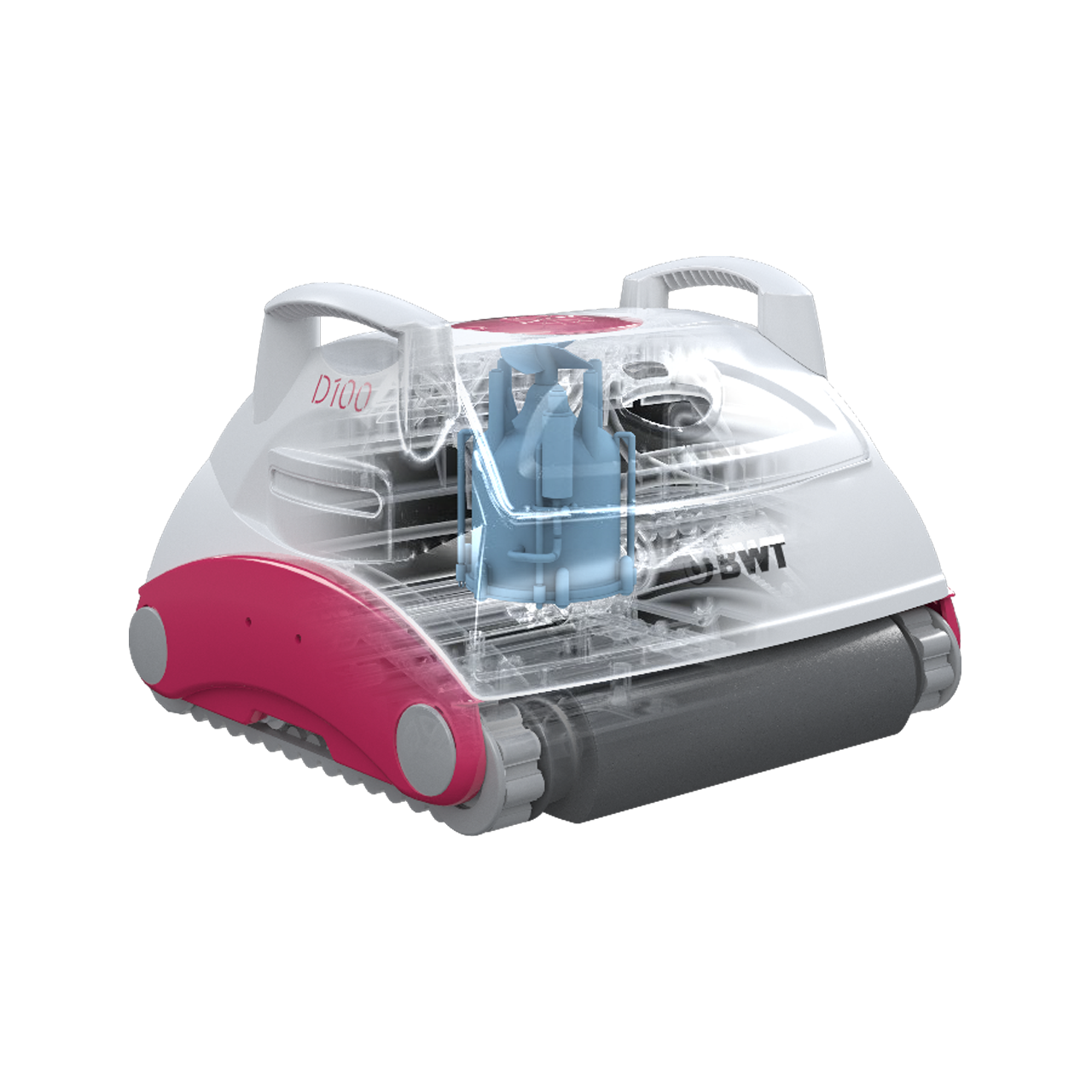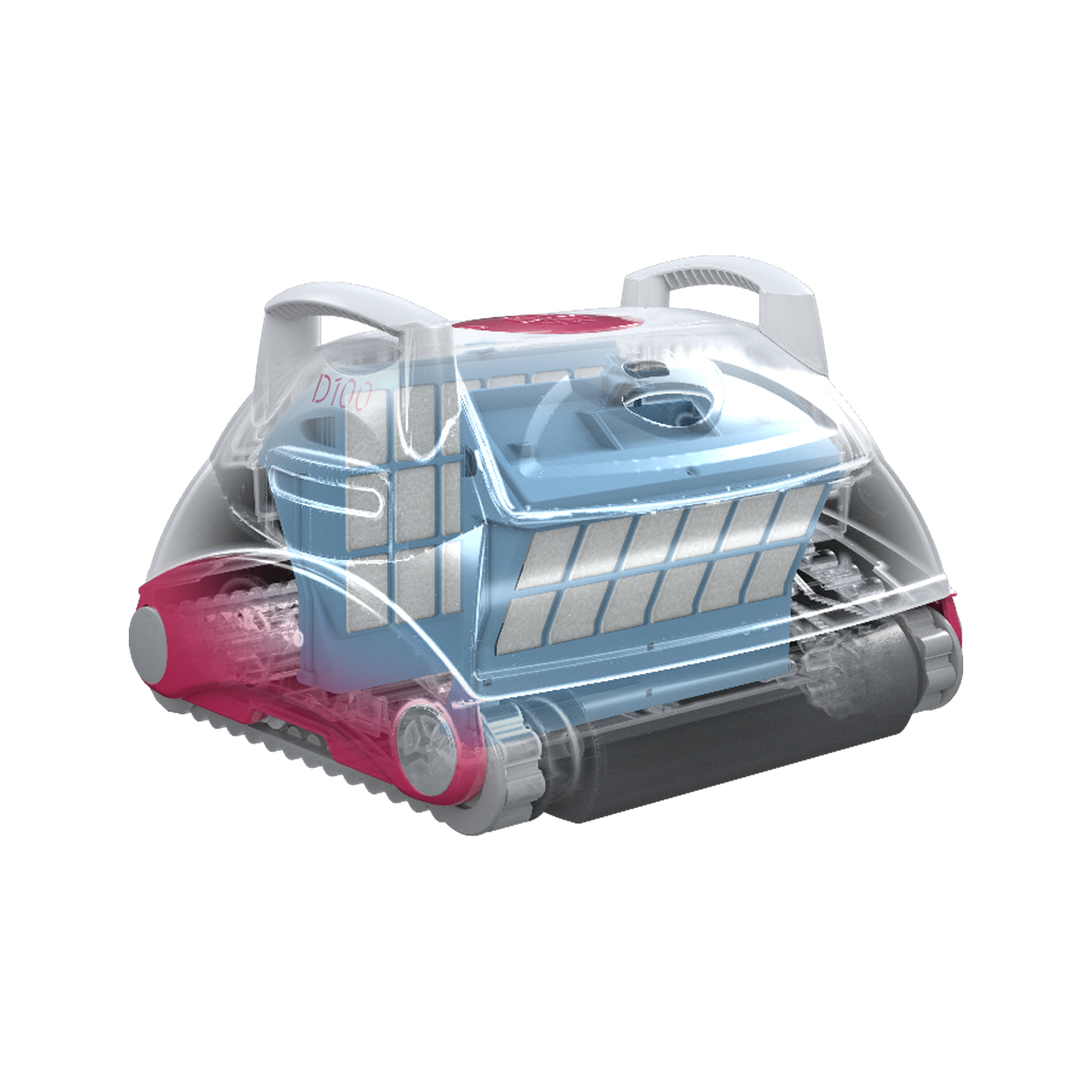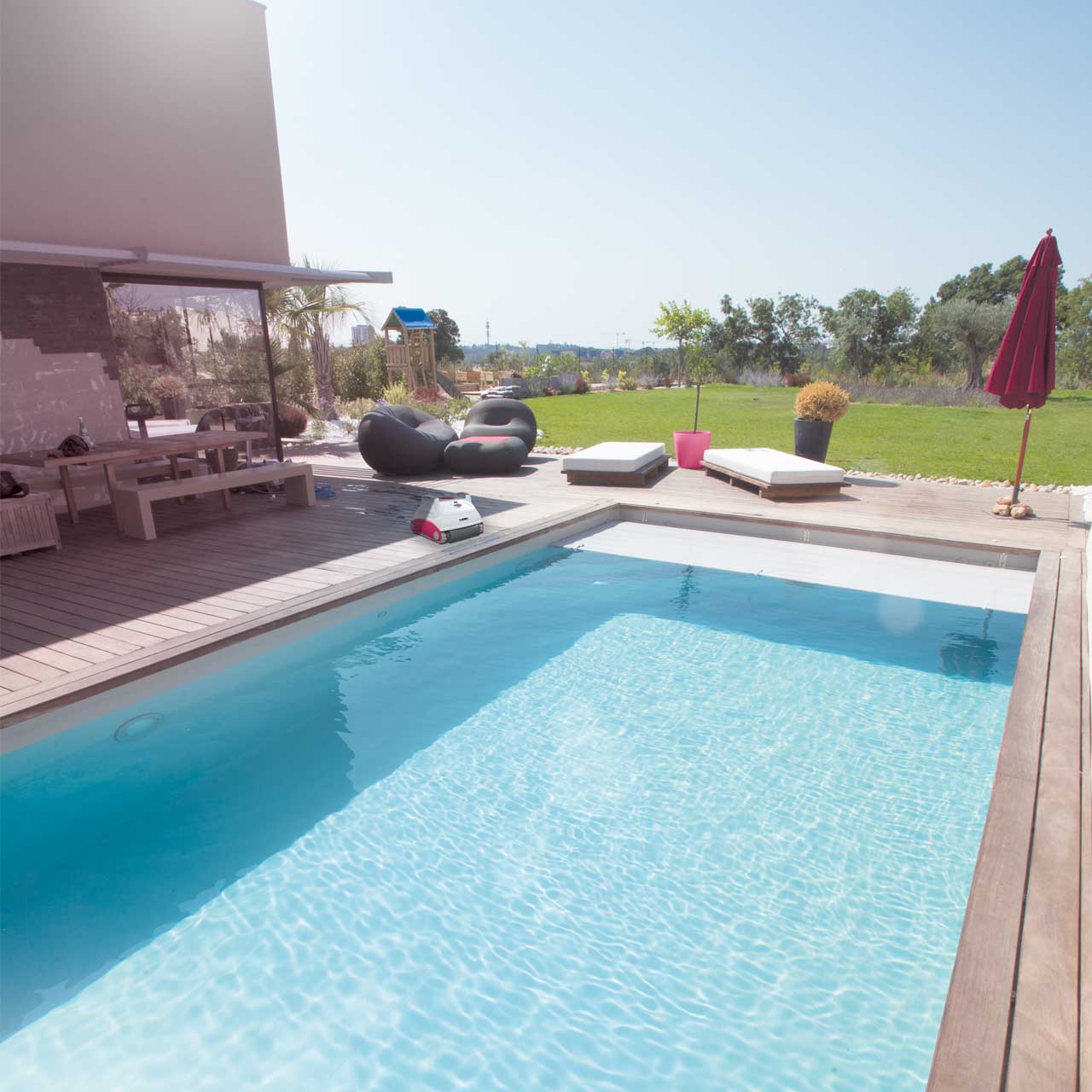 BWT Pool Robot D100 Plus
Best cleaning result for the best holiday feeling in the garden
Available, delivery time: 1-4 days
The shipping costs are € 10,- for international shipping.
Orders over € 200, - have free delivery, unless otherwise stated in the checkout. Delivery will be made within 3 - 4 business days after sending the order confirmation.
We want you to be completely satisfied with the purchase of your BWT product. If you are not, we will refund the full purchase price.
To do this, please let us know the reason for your dissatisfaction via the contact form and provide us with your contact details. For further processing, we will then contact you personally as soon as possible.
Pay conveniently with credit card, online banking, PayPal, Klarna, Apple Pay or other available payment methods.
Inform me when the product is available as a special offer.
INNOVATIVE CONTROL SYSTEM:Intelligent smart navigation function to calculate the fastest route.
PRACTICAL & RELIABLE: Reliably cleans the bottom of pools up to 8 metres long, perfect for children's pools or shallow water, suitable for stainless steel, concrete, PVC foil, ceramic, tiled pools of all shapes.
FAST CLEANING RESULT: Fully automatic cleaning time of 1.5 hours.
Excellent suction performance due to adjustable nozzles
Thanks to the adjustable nozzles, BWT pool robots have a better suction performance (19 m3/hour < 28,500 l/cycle). The performance is higher the closer the nozzles are to the surface to be cleaned. The suction power thus adapts to the type of contamination to be picked up.
Smart Navigation
BWT pool robots are equipped with the innovative and intelligent Smart Navigation control system. The built-in gyroscope calculates the optimal route adapted to the respective pool for fast and efficient cleaning. This gives you the best cleaning power for your pool.
4D filter
The 4D filter technology, consisting of a filter insert with an elastic 3D loop fabric in the 4th dimension, filters every impurity out of your water through additional vibration. From a small grain of sand to a leaf.
Plug & Play and easy cleaning
With just one push of a button, the BWT pool robot starts its programme - after cleaning is complete, it switches off automatically. The filters can be removed and cleaned simply by pressing a button from above.
Product features
Product number:
125505483
| | |
| --- | --- |
| App control: | No |
| Brush type: | 2 PVA foam brushes |
| Cable length: | 16 m |
| Dimensions in mm (w x h x d): | 505 x 380 x 545 |
| Duration of the cleaning: | 1,5 h |
| LED lighting: | - |
| Maximum pool length in m: | 8 |
| Motor: | 2 drive motors |
| Suction power: | 19 m³/h | < 28.500 litres at 1,5 h runtime |
| Transport Caddy: | - |
| Type of cleaning: | Floor |
Yes, the BWT pool robot can be operated up to a salt content of 4000 ppm.
Note: The robot should be rinsed thoroughly with fresh water after each operation.
The BWT pool robot D100 cleans the bottom and corners of the pool with its 4D filter system.
We recommend the BWT Poolrobot D100 for operation in rectangular pools of medium size.
Expert recommendation: Rectangular pools with ladder or Roman steps up to a size of 7.5 x 4 m or approx. 30 m².
No this pool robot is only designed for floor cleaning, other pool robots have wall cleaning functions.
No! Do not use the robot while people are in the pool.
Simply place it in the water and let it float. The brushes automatically fill up with water. Then it sinks again as usual. You can speed this up by kneading the brushes under water.
The BWT pool robot is suitable for a water depth of up to 4 m.
No. The BWT pool robot has the unique 4D filter system, which absorbs and filters the usual dirt in a pool in the best possible way.
Ideally on a BWT transport trolley/caddy provided for this purpose. The rollers should be stored freely.
No. The BWT pool robot cleans and filters completely independently with its unique 4D filter system.
Yes. BWT pool robots are suitable for all common pool surfaces (PVC, ceramic, stainless steel and polyester).
Basically, it is sufficient to clean and check your BWT pool robot regularly during daily use.
.
Be sure to disconnect the device from the power supply during cleaning
Clean the filters thoroughly after each use.
Check the drive system and the suction motor regularly and, if necessary, free them from impurities/foreign bodies
Unplug the floating cable at the transformer and lay it together starting from the robot. Occasionally, lay the cable out in the sun and leave it for a few hours before reassembling it
.
The automatic pool robot from BWT cleans your pool completely independently and reliably. It circulates the pool contents with significantly less energy consumption than a filter system.
App control
Type of cleaning
Duration of the cleaning
Weight
Cable length
Maximum pool length in m
Suction power
Transport Caddy
Erstklassige Produkte, großartiger Service
Bester Service im Onlineshop